China's obstruction at conference hurts cross-strait ties: Taiwan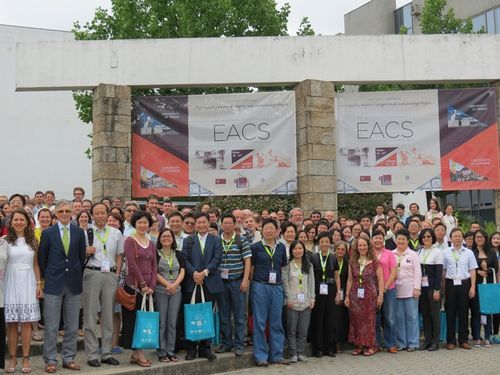 Taipei, July 28 (CNA) Taiwan has strongly condemned Chinese obstruction at an academic conference in Portugal and said it has hurt cross-Taiwan Strait relations.
"The mainland should deal with Taiwan's participation in activities on international occasions pragmatically," the Cabinet-level Mainland Affairs Council (MAC) said Monday in a statement.
"If there is no respect for each other, the development of cross-strait relations will be seriously hurt."
The council was responding to a report saying that a Chinese official had a single-page advertisement for Taiwan's Chiang Ching-kuo Foundation for International Scholarly Exchange ripped out of all of the programs at the 20th conference of the European Association of Chinese Studies (EACS) held in Portugal July 22-26.
Citing participants at the conference, the Liberty Times identified the offending official as Xu Lin, an advisor to China's State Council and director general of the Chinese National Office for Teaching Chinese as a Foreign Language, known as the "hanban."
It said Xu's demand to tear the pages from the program, which host University of Minho carried out without the association's approval, upset conference participants.
The page was not removed from the online version of the program.
The foundation was invited to sponsor and participate in the conference for academic and cultural exchanges, the MAC said, and the mainland's unfriendly move has triggered unnecessary controversy and hurt the feelings of the 23 million people in Taiwan.
"For this, we felt deep regret and disappointment," it said.
"The positive exchange of cross-strait relations will hinge on both sides addressing reality and respecting each other," it said.
It called on China to treat Taiwan in a friendly way at international events because otherwise it will adversely affect the development of cross-strait ties.
The National Central Library, which represented Taiwan at the conference, said it filed a protest with the organizer over the incident and received an apology in return.
Library chief Tseng Shu-hsien said EACS President Roger Greatrex went to the library's book exhibition at the conference to extend an apology to the foundation, and library staff expressed their discontent at that time.
EACS officials also spoke for 30 minutes at the opening ceremony to condemn the incident.
Tseng said the library is traditionally invited to attend the biennial event and hold a book exhibition, through which it builds contacts with local sinologists.
This year, because of the library's budget constraints, the Chiang Ching-kuo Foundation sponsored library personnel to attend the conference but did not send any of its own representatives.
The foundation is a long-time sponsor of EACS activities, including its biennial conference, Young Scholar Awards and Library Travel Grants, Tseng said.
She said the library is now consulting with the Ministry of Foreign Affairs and the MAC to lodge formal protests against the "hanban" or the University of Minho through other channels.