Government halts fourth nuclear plant construction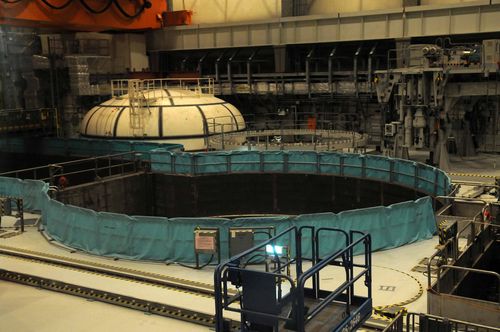 Taipei, April 27 (CNA) The administration of President Ma Ying-jeou and the ruling Kuomintang (KMT) agreed Sunday to halt construction of the country's controversial fourth nuclear power plant with immediate effect.
Construction of the plant's nearly completed no. 1 and no. 2 reactors will be halted. The no. 1 reactor, which is currently undergoing safety inspections, will not be brought online once the inspections are complete, according to the KMT.
The decision was reached during a meeting among President Ma Ying-jeou, who doubles as KMT chairman, Premier Jiang Yi-huah and KMT mayors and magistrates, including Taipei Mayor Hau Lung-bin, New Taipei Mayor Eric Liluan Chu and Taichung Mayor Jason Hu.
(By Kelvin Huang and Christie Chen; click here for the updated story)ENDITEM/J