Poultry group bemoans falling sales amid avian flu scare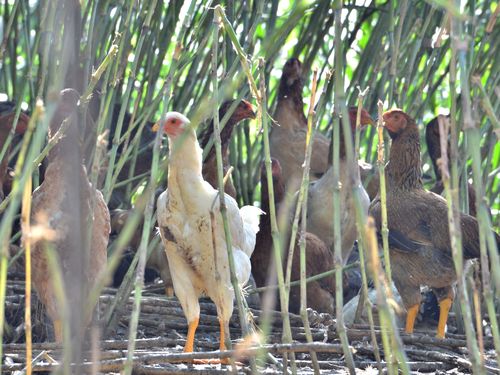 Taipei, May 7 (CNA) A poultry group said Tuesday that chicken sales in Taiwan have fallen dramatically even though the H7N9 avian flu virus has not spread in Taiwan and called the decline an "unexpected misfortune" for chicken farmers.
Li Ching-kun, an official with the Poultry Association Republic of China, said sales of locally raised chickens have been hit hard over concerns of an H7N9 outbreak in Taiwan, falling 40 to 50 percent in April from the same period last year.
There is currently no spread of the avian flu in Taiwan and the only reported case so far was imported from China, but it has brought "unexpected misfortune" to local farmers, Li said at an event the association held to promote chicken products.
"Had there been an outbreak, chicken farmers would have been the first ones to be infected," Li said, but there have been no locally infected cases of the avian flu to date.
He said consumers could feel confident when buying locally raised chickens and eggs.
Agriculture Minister Chen Bao-ji, who was invited to the event to back local poultry farmers, said Taiwan's food processing practices, from feeding and slaughtering to shipping, all conform to international sanitary standards, and he personally guaranteed the safety of locally raised chickens.
Although the H7N9 virus has yet to become a major threat in Taiwan, the Department of Health has advised consumers to maintain good hygienic practices.
The practices suggested include washing one's hands frequently, separating raw and cooked meat, and making sure chicken products and eggs are fully cooked before consumption.
(By Chen Shun-hsieh and Jamie Wang)enditem/ls