PHOTO ESSAYS
/
Hong Kong July 1 protest
Taipei, July 2 (CNA) On July 1, the 22nd anniversary of Hong Kong's handover to China, thousands of Hong Kong residents took to the streets, the latest in a series of massive protests against an extradition bill.
During the march, a group of protesters stormed into Hong Kong's Legislative Council (LegCo) and occupied the complex, demanding the dissolution of LegCo and open elections, until they were forcibly dispersed three hours later.
CNA photographers covered the events.
Protesters hang a banner which says "No mobsters, only tyrants" after they took over the LegCo complex.
Protesters write their demands on the wall inside the session hall, among them the resignation of Hong Kong leader Carrie Lam.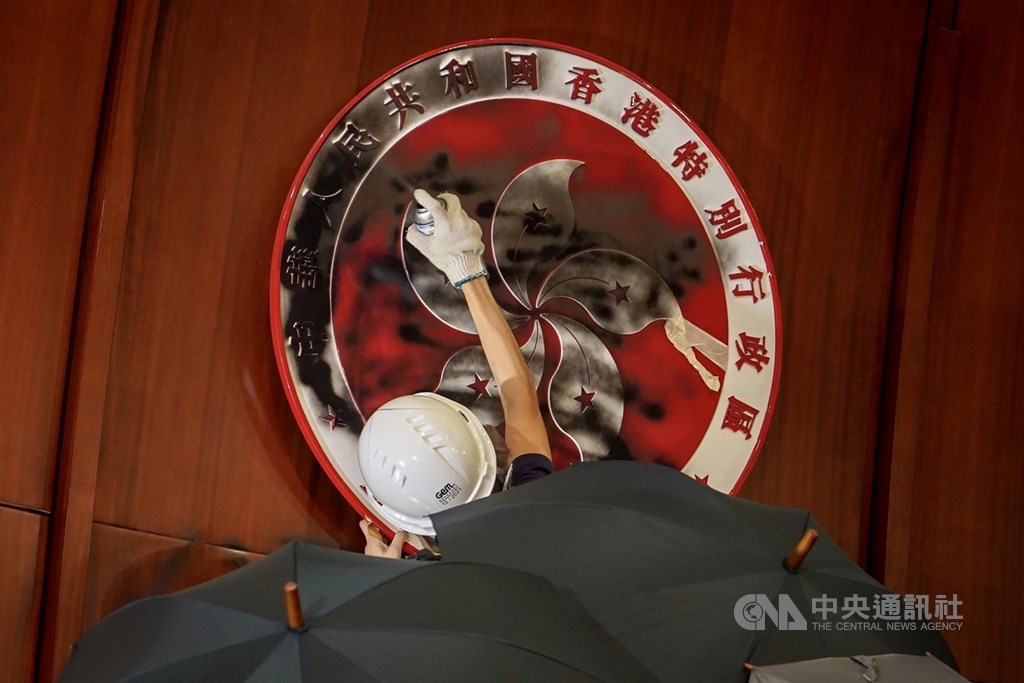 A protester defaces the emblem of Hong Kong at the session hall with black paint.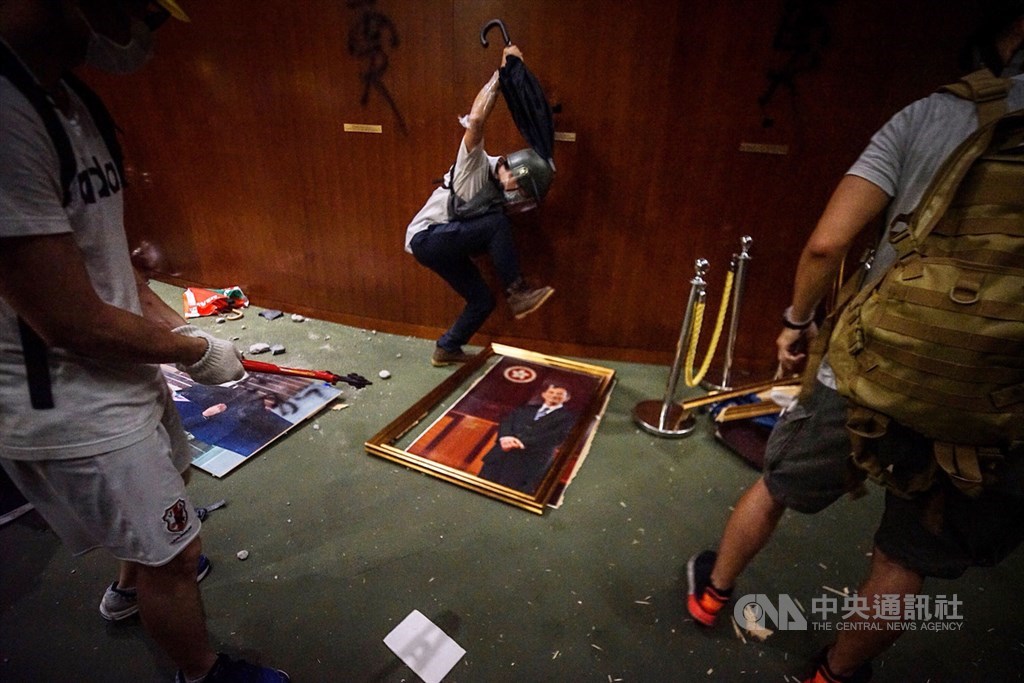 Protesters remove and stamp on photos of various Hong Kong legislators after they stormed the LegCo session hall.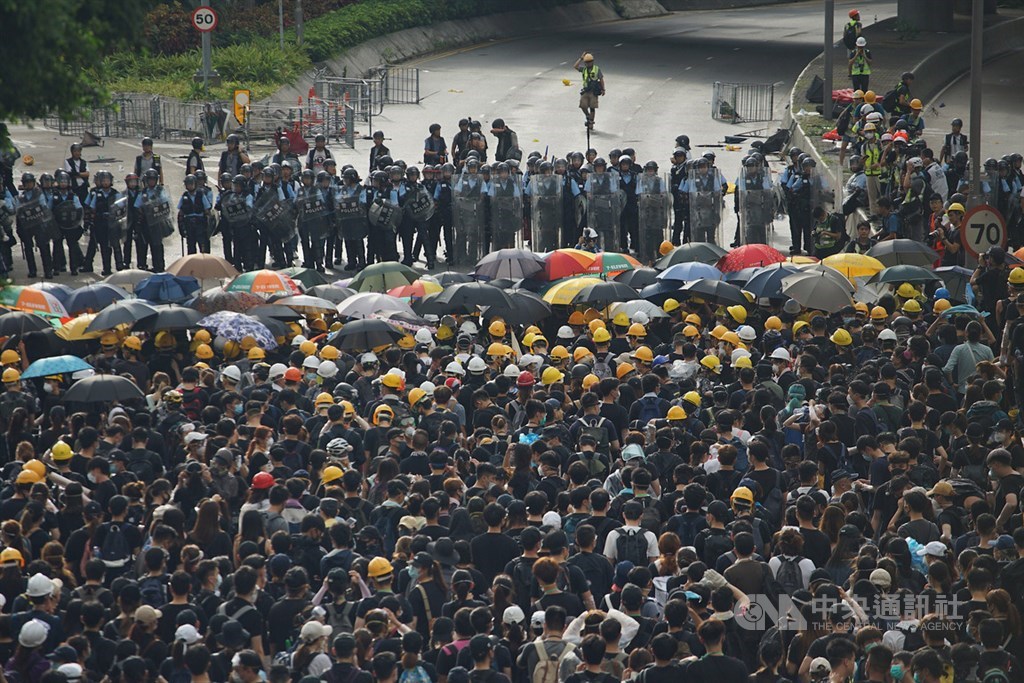 Protesters opposing a proposed extradition bill try to blockade the streets outside the Central Government Offices and the LegCo Complex as the Hong Kong government prepares to hold a flag-raising ceremony on the day of the 22nd anniversary of Hong Kong's handover to China.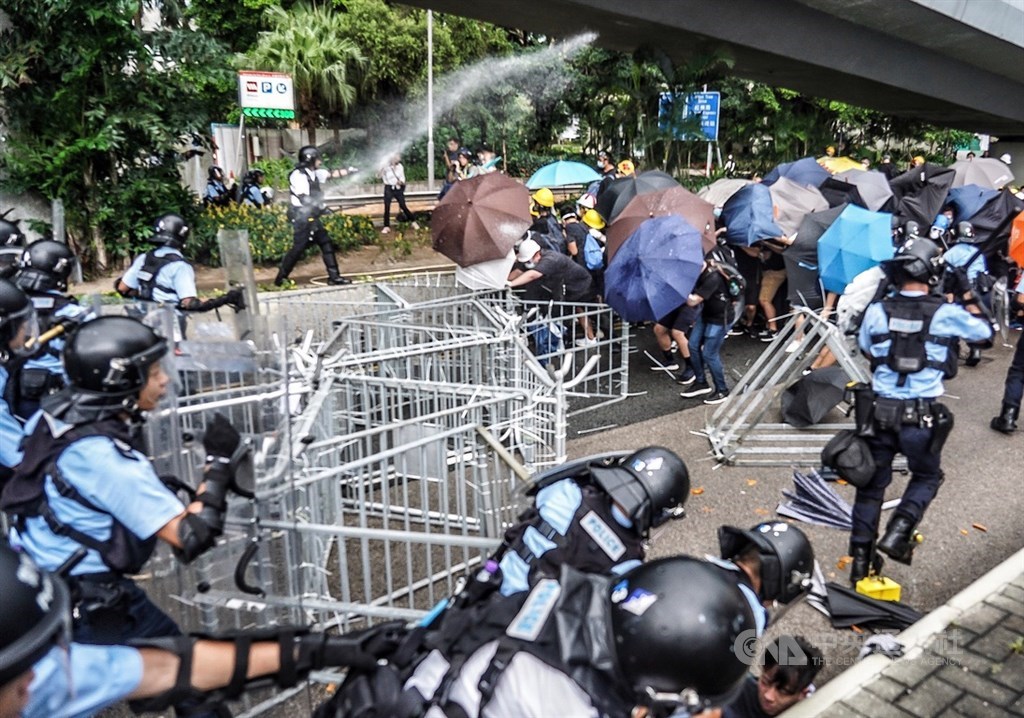 Hong Kong anti-riot police meet protesters with pepper spray as protesters try to push forward.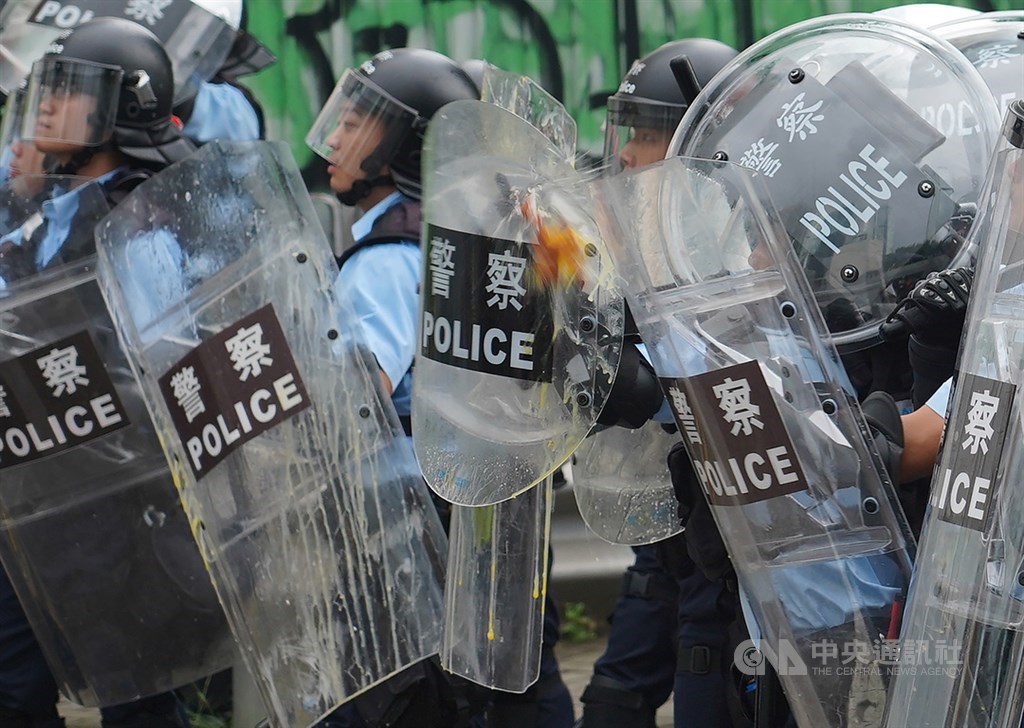 Protesters throw eggs at police during a standoff outside the Central Government Offices.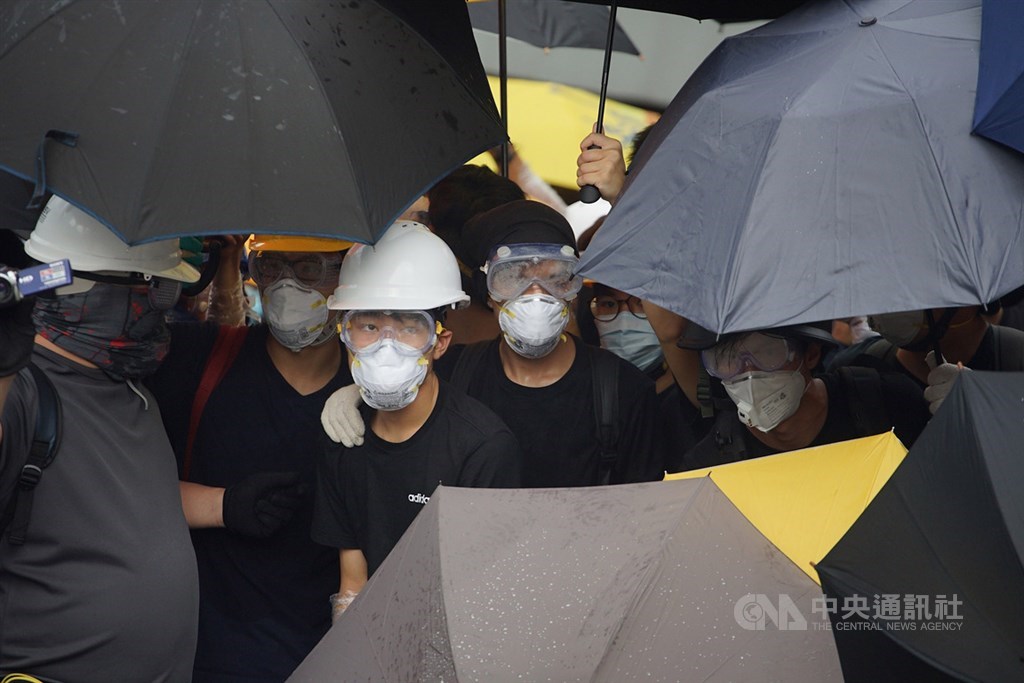 Protesters wear goggles, face masks and use umbrellas to protect themselves against police pepper spray.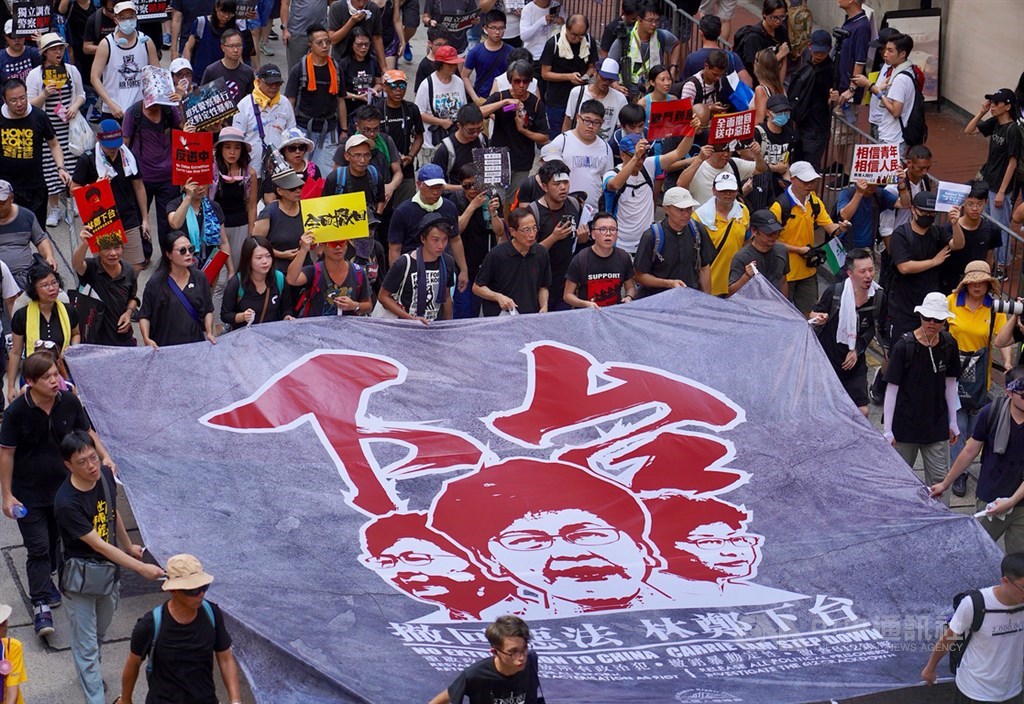 Protesters hold a banner demanding the resignation of Lam and the withdrawal of the extradition bill.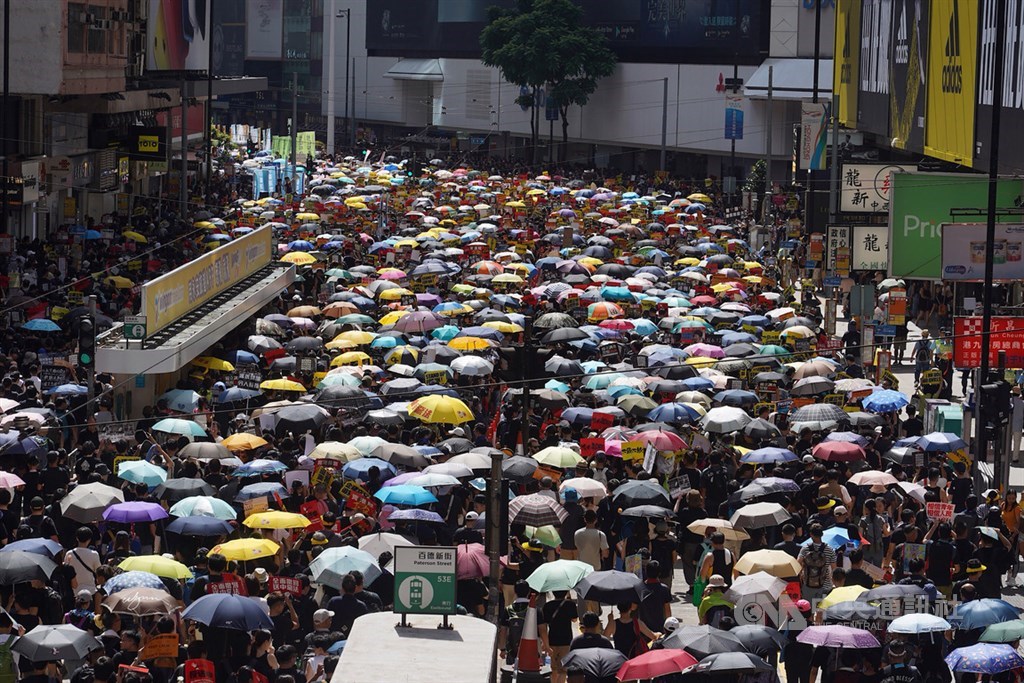 Tens of thousands of Hong Kong residents brave the rain and take to the streets of Hong Kong to express their demands to the Hong Kong government.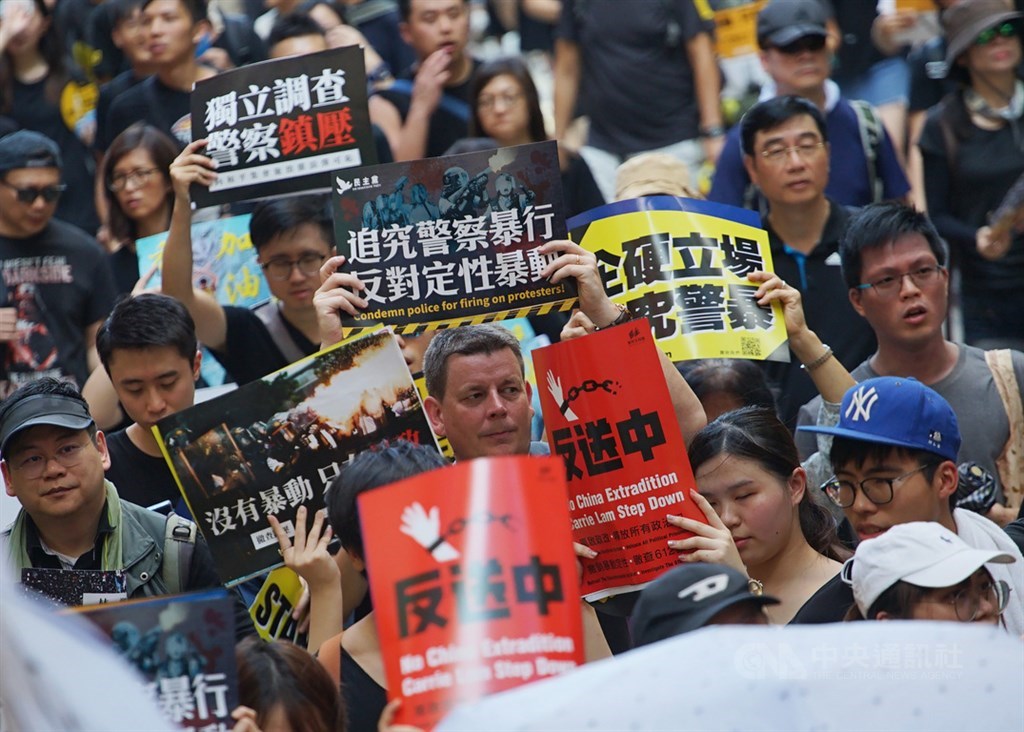 Protesters hold placards listing their demands as they begin to march from Victoria Park to Chater Road.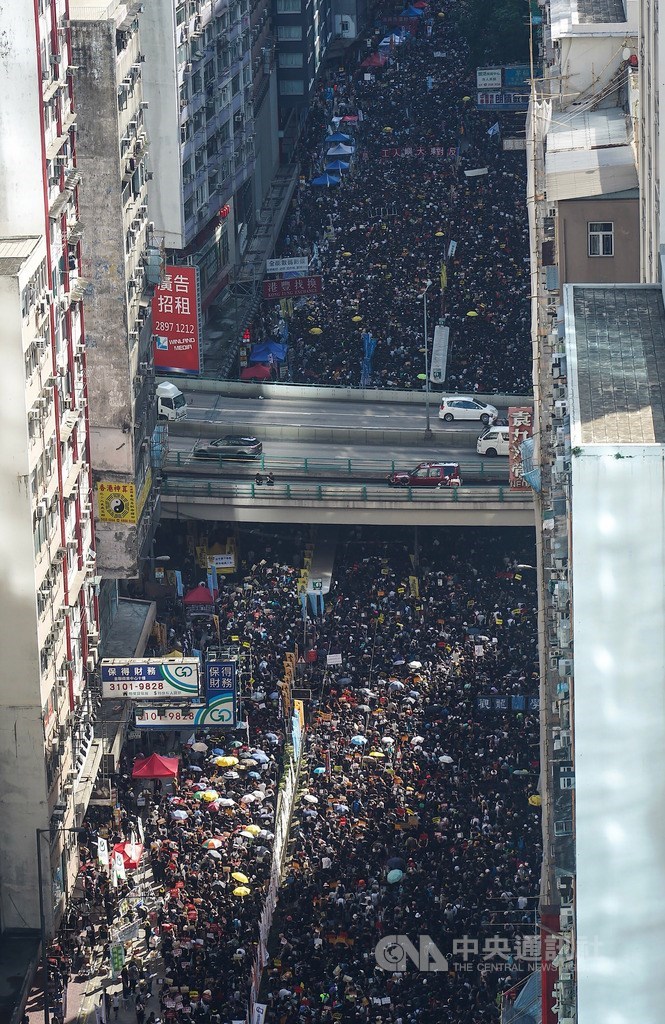 Tens of thousands of protesters fill Hennessy Road as they march toward Chater Road.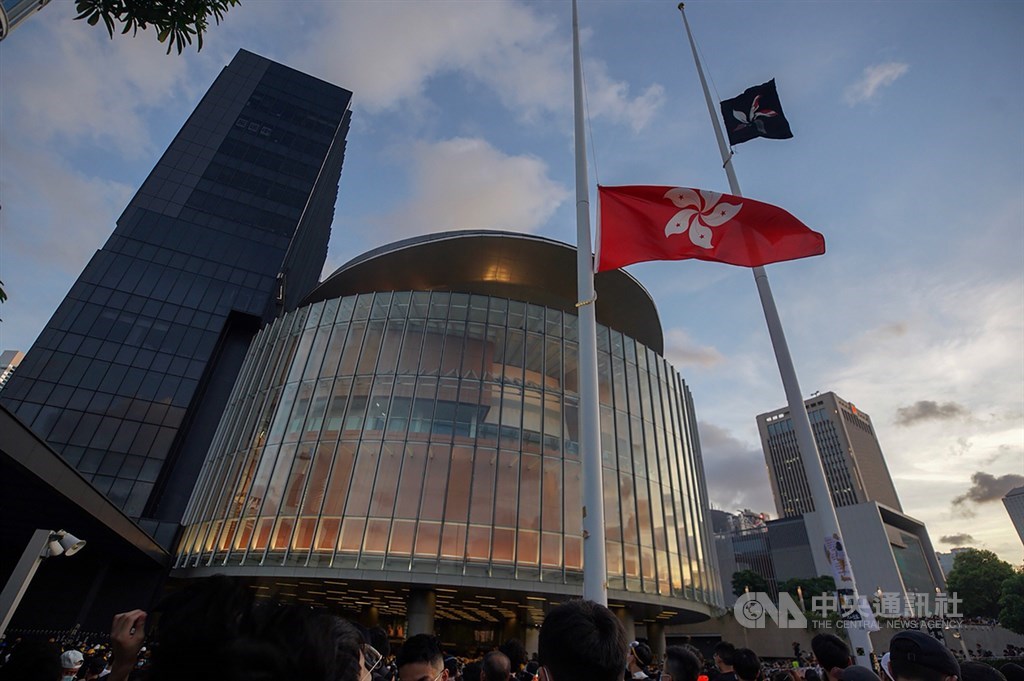 Protesters raise a black Regional Flag of the Hong Kong Special Administrative Region outside LegCo.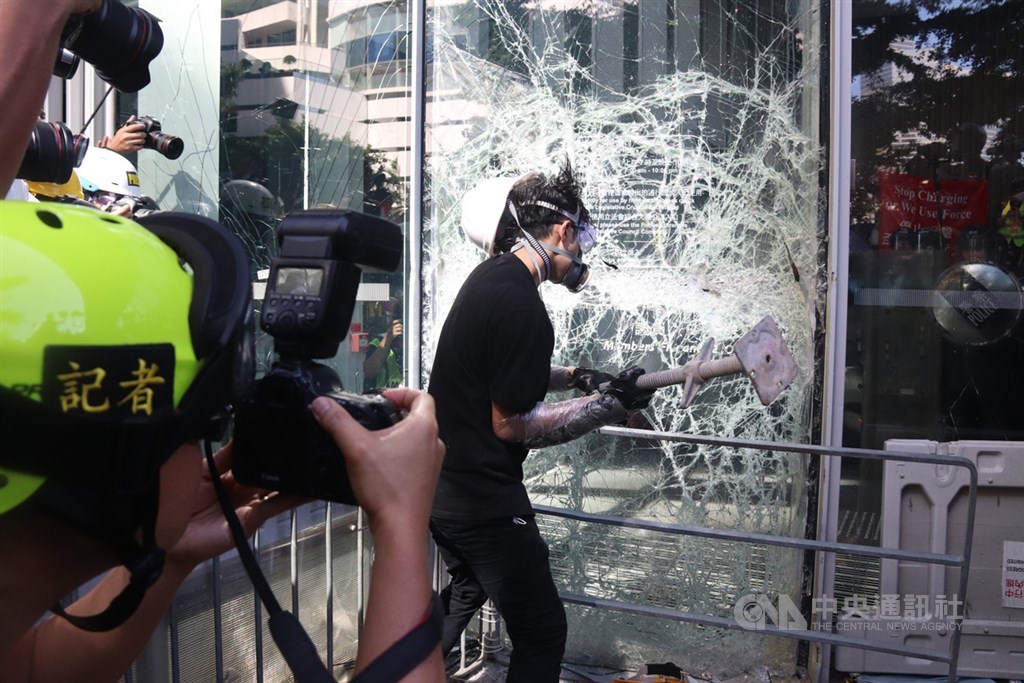 A protester smashes the glass door of the LegCo Complex.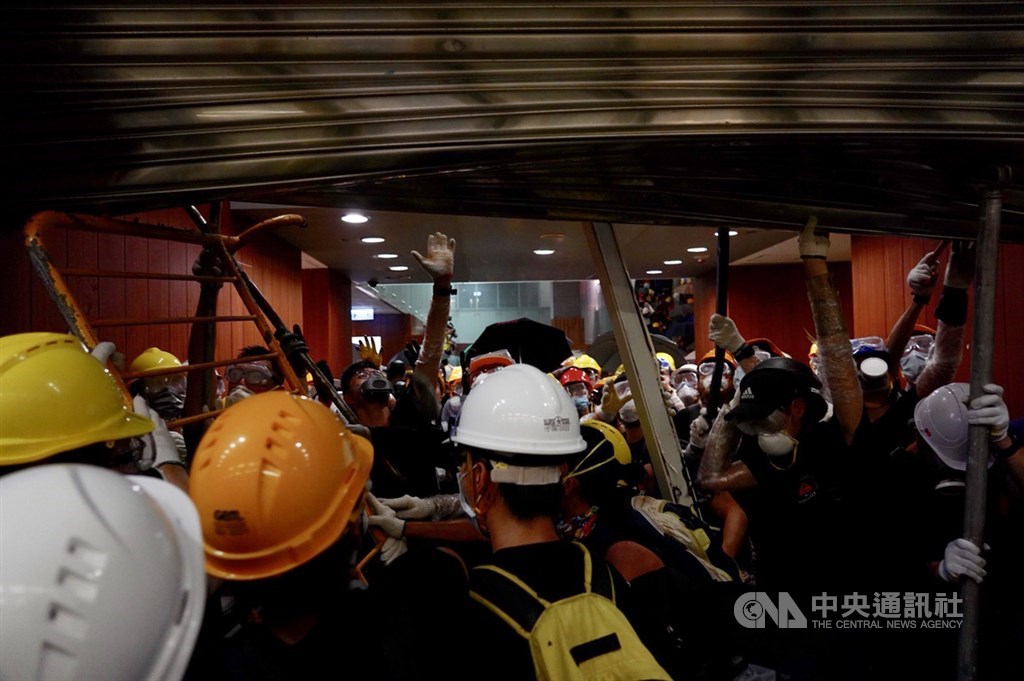 Protesters break into LegCo after destroying the gates.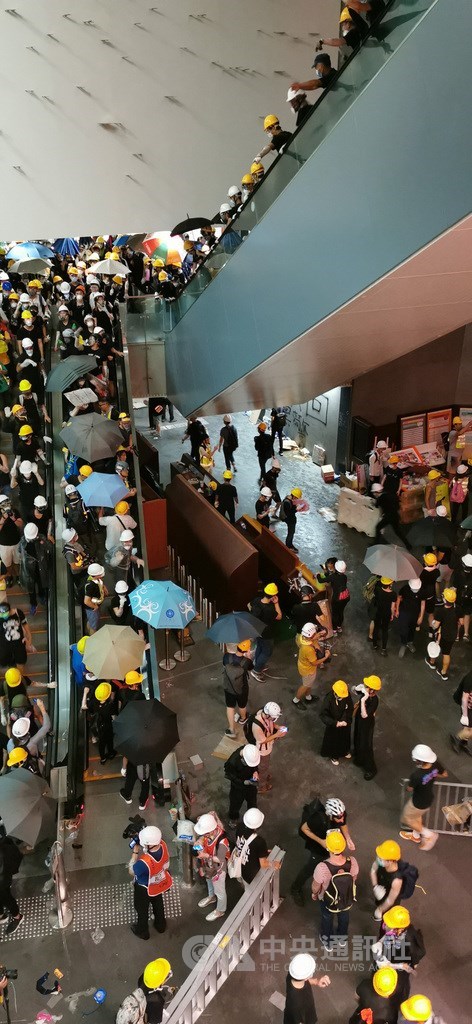 Protesters storm onto higher floors of LegCo after entering the building.
Protesters place iron fences inside LegCo to block police from entering.
Police gather outside LegCo as they prepare to disperse the protesters.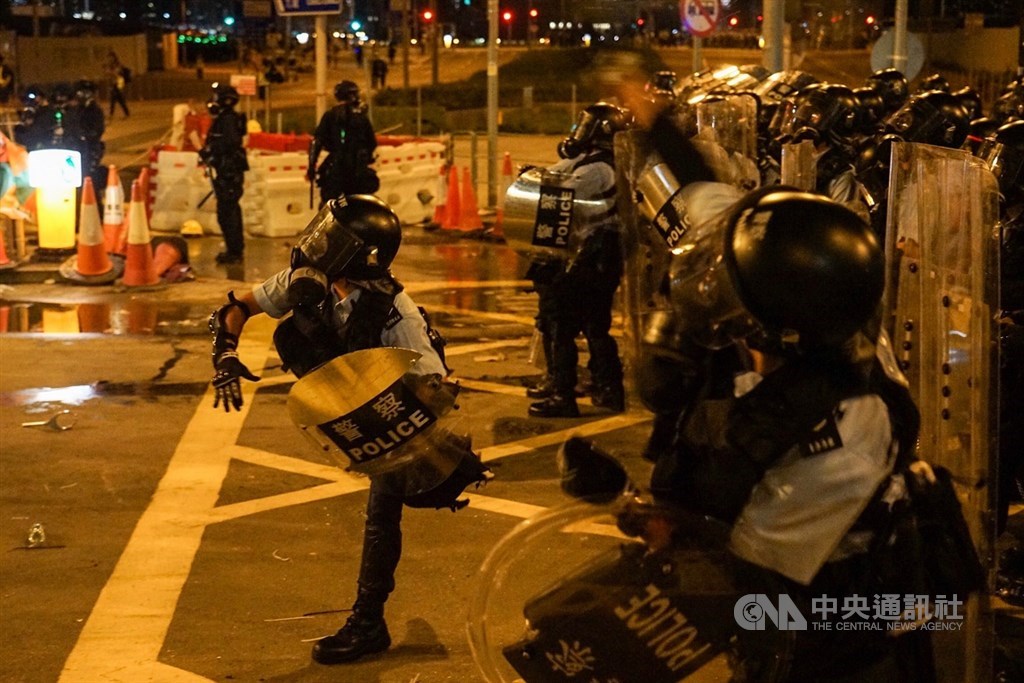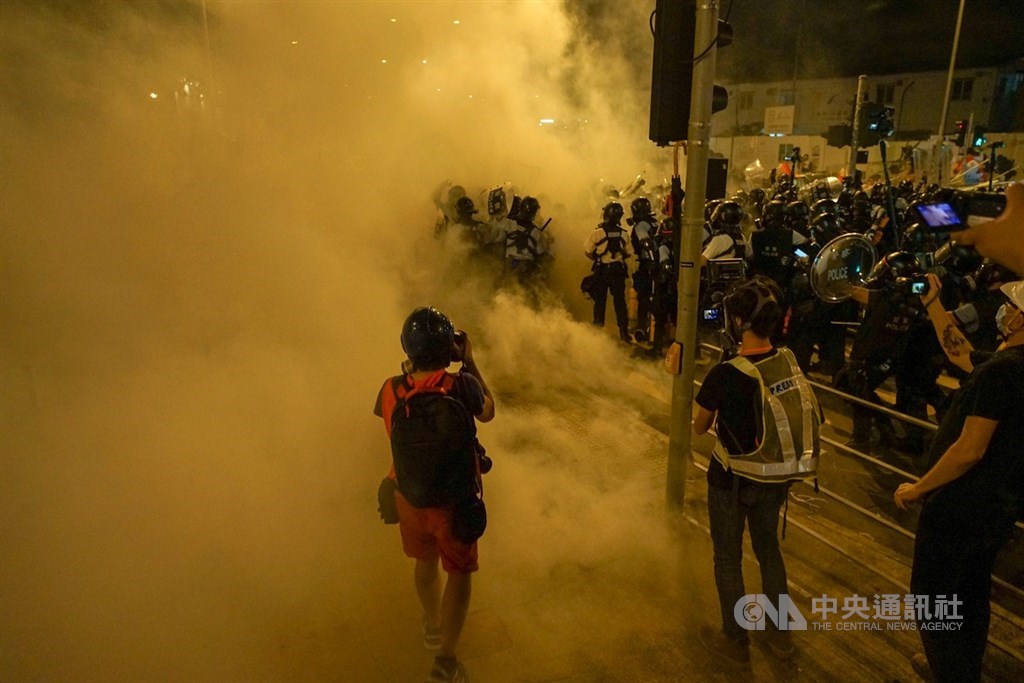 Anti-riot police begin to disperse protesters outside LegCo with tear gas, while the protesters retaliate with bricks and stones.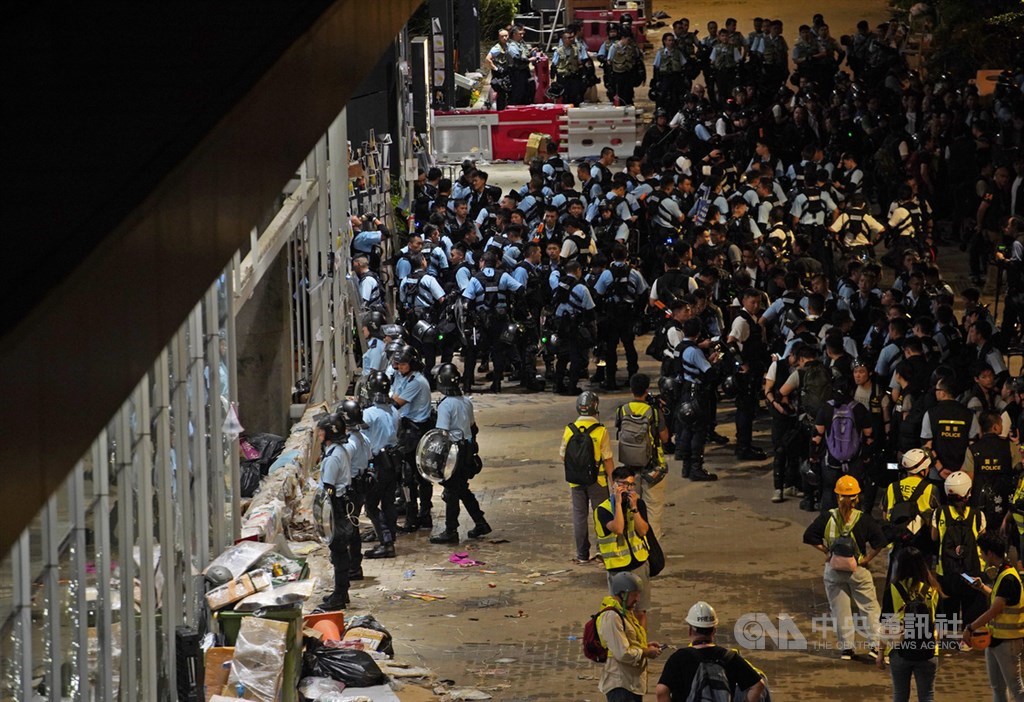 Police take control of the LegCo complex three hours after the protesters occupy the session hall.
(By Emerson Lim)
Enditem/J
View All