Creative Expo Taiwan to kick off on Sept. 22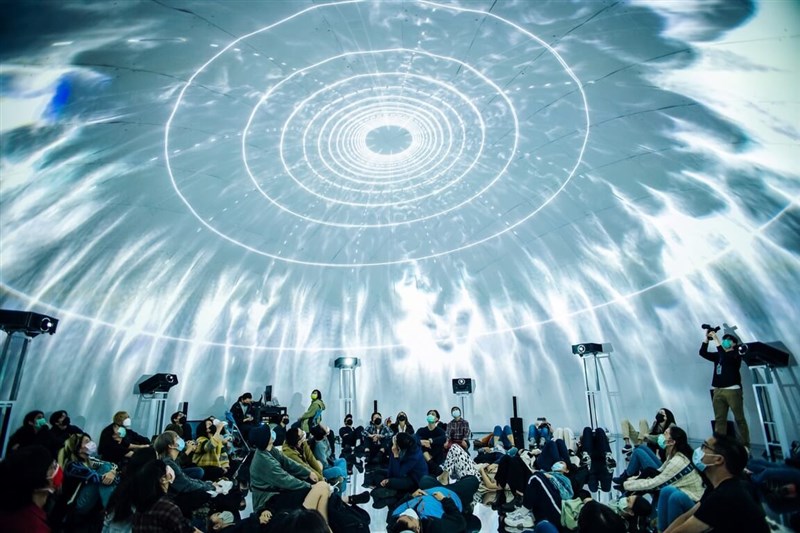 Taipei, Sept. 18 (CNA) The Creative Expo Taiwan 2023 will open on Sept. 22 in several venues in Taipei, with an exhibition featuring nine virtual humans generated by artificial intelligence (AI) technology who will serve as tour guides to help visitors explore the future of Taiwan Contemporary Culture Lab (C-LAB).
The exhibition, titled "Reinvigorate C-LAB Leveraging AI to Unlock the Futures for the Capital," aims to invite the public to participate in the rebirth process of C-LAB, and to plan and imagine the future possibilities of the space, which is located at the site of the former Air Force Command Headquarters, Minister of Culture Shih Che (史哲) said in a statement Monday.
The historic site, covering an area of more than 7 hectares, has a stretch of green space, according to the ministry.
After the Ministry of National Defense moved the Air Force Command Headquarters to Taipei's Dazhi area, the cultural ministry took over the site and set up C-LAB there in 2018.
A video demonstration of the Creative Expo Taiwan exhibitions to be held at C-LAB in Taipei. Source: C-LAB
C-LAB is soliciting ideas from the public to revitalize and recreate the space through programs such as artistic cultural innovation experimentation and landscape remodeling.
It is also holding exhibitions, performances and screening events to stir up discussions about the future use of the space.
The exhibition is curated by Vision Base of the College of Design at Shih Chien University.
In addition to the main venue at C-Lab, the Creative Expo Taiwan will take place at four other venues, including: National Railway Museum, Huashan Creative Park, Songshan Culture Park, and Taipei Expo Park.
This year, the event will run until Oct. 1 and will bring together national museums in Taiwan and local creative content providers to showcase their diverse and rich cultural and creative products via various exhibitions and programs, according to the culture ministry.