Three private universities ordered to halt new enrollments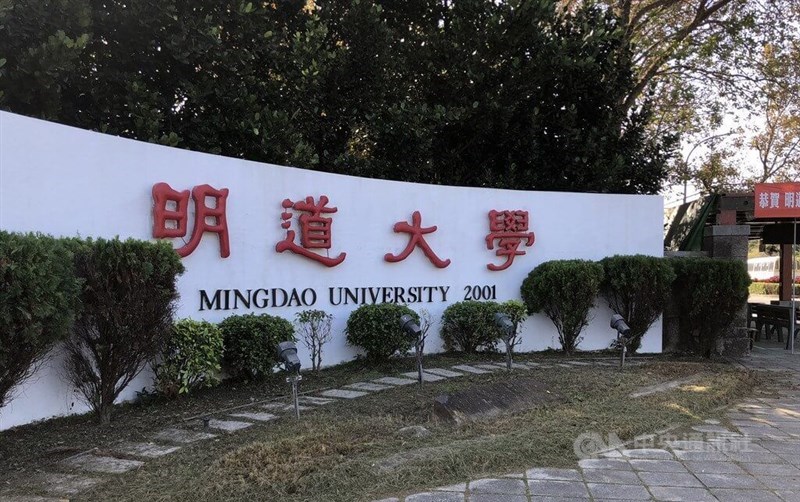 Taipei, June 6 (CNA) Three cash-strapped private universities in Taiwan have been ordered to stop enrolling new students for the upcoming semester and shut down next year, the Ministry of Education (MOE) said Monday.
The MOE announced the decision after a meeting of its private university closure review committee, which had placed the schools -- Mingdao University in Changhua, Tatung Institute of Technology in Chiayi, and Transworld University in Yunlin -- on a watchlist in August 2022 due to mounting debts and unpaid wages.
The three schools failed to resolve their financial issues by the May 31 deadline, but a fourth school, Kao Yuan University in Kaohsiung, was removed from the watchlist after getting a NT$280 million (US$9.1 million) donation from Taiwan Steel Group on May 29, the ministry said.
After the review meeting, Ko Chin-wei (柯今尉), deputy director of the MOE's Department of Technological and Vocational Education, said the three private universities had been ordered to halt enrollment of new students from the fall 2023 semester and close on July 31, 2024.
The MOE will carry out the shutdowns using an estimated NT$1.25 billion from a designated "closure fund," and will help 1,120 students at the three schools transfer to other universities, Ko said.
According to MOE data, Tatung Institute of Technology currently has 419 enrolled students, of which 102 do not graduate this year or next year and will need to transfer to other schools.
The school also has 52 teachers and staff and debts totaling NT$50 million.
Transworld University currently has 1,873 students, including 556 who will need to transfer, as well as 184 teachers and staff and debts of NT$180 million.
Mingdao University, meanwhile, has 1,376 enrolled students, including 462 who will need to transfer, 190 teachers and staff and NT$328 million in debts, the MOE said.
Closure procedures
According to Ko, the MOE's private university closure review committee will meet in July to appoint new boards of directors at the three schools.
From the time the new boards are installed until the schools are officially closed, staff members' salaries will be paid out of the MOE's closure fund, Ko said.
However, all back salary owed to employees will only be paid off next year, after the schools close and their assets are liquidated, Ko said.
This arrangement -- set out in Article 22 of the Act Governing the Closure of Private Educational Institutions at Senior Secondary or Higher Level -- is likely to rile faculty at the schools, who have recently held protests to receive compensation more quickly.
Under the Act, any assets remaining after the schools' debts are settled will be donated to the closure fund, central or local governments, or to designated public schools, Ko said.
Related News
May 20: First merger of public and private universities in Taiwan approved