Taipei book fair opens, features Poland as guest of honor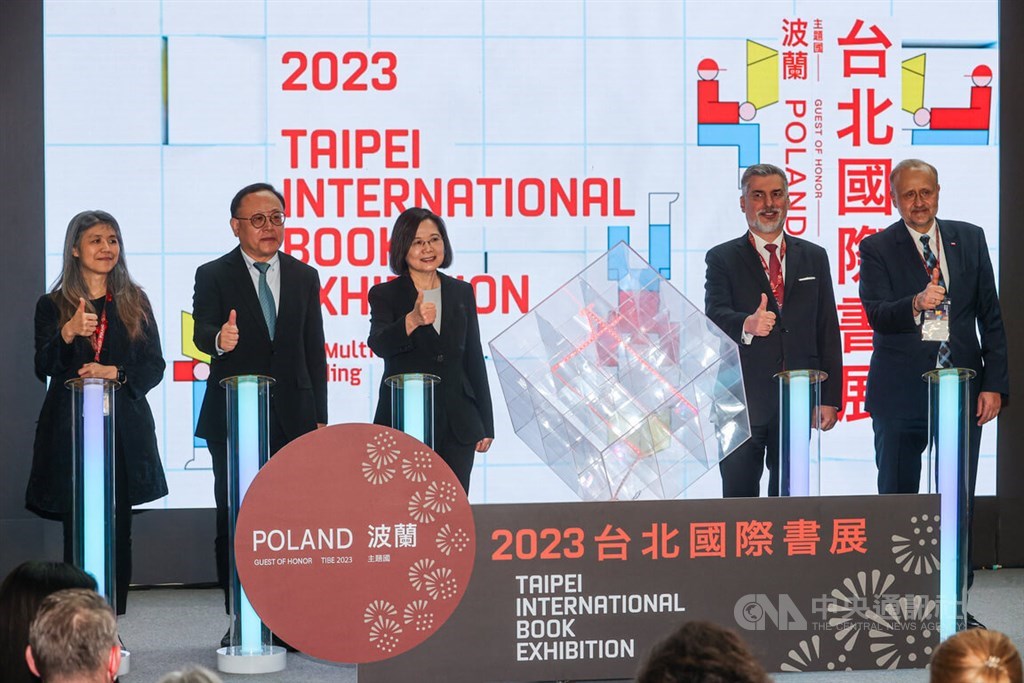 Taipei, Jan. 31 (CNA) The 2023 edition of the Taipei International Book Exhibition (TIBE) opened Tuesday morning, with this year's guest of honor, Poland, set to host multiple events to give exposure to the country's culture and literature.
"We want Taiwanese readers and publishers to get to know not only Poland, but also Polish culture, Polish literature, and Polish authors, and maybe ... increase the popularity of our country and our literature here [in Taiwan]," Lucia Gawkowska, a project manager of the Polish Book Institute, told CNA on Tuesday.
With that in mind, the institute, which promotes Polish books worldwide, has invited eight Polish authors and illustrators to join a series of events at the book fair, including talks, panel discussions, and workshops, Gawkowska said.
They include Piotr Socha, one of the creators of the award-winning children's illustration book "The Book of Bees," and Marianna Oklejak, creator of another children's illustration book, "A Magical Adventure: With Puzzles."
Both illustrators, whose works have been translated into Chinese and published in Taiwan, will each put on workshops for children, Gawkowska said.
In addition, Andrzej Sapkowski, author of the popular fantasy novel series, "The Witcher," will give talks and interact with readers, while poet Marzanna Bogumila-Kielar will feature in a one-night-only reading event, "Listening to the Different," on Friday, she said.
On Saturday evening, the Polish pavilion, curated mainly by the institute, will host a special event featuring the performance from DAGADANA, a Polish-Ukrainian band known for blending different genres, such as folk, jazz, and electronica, into their music, Gawkowska said.
Taichung-based Polish cook Bartek Hendzel will also prepare traditional Polish food, including the Bigos stew and the Pierogi dumplings attendees at Saturday's event to enjoy, she said.
In addition, three small exhibitions will be held at the pavilion throughout the book fair, displaying the replicas of ancient Polish books and manuscripts, works of Polish artists and illustrators, as well as books introducing Polish history, she said.
Speaking of the design of the Polish pavilion, designer Anna Skolozynska-Cieciera, said she took inspiration from traditional Polish patterns often used to color Easter eggs but had tried to make them slightly different by adding her own creativity.
At the same time, the use of red as the base color reflected the Polish flag made of white and red stripes, said Skolozynska-Cieciera, who is also director of Warsaw-based ASC Studio.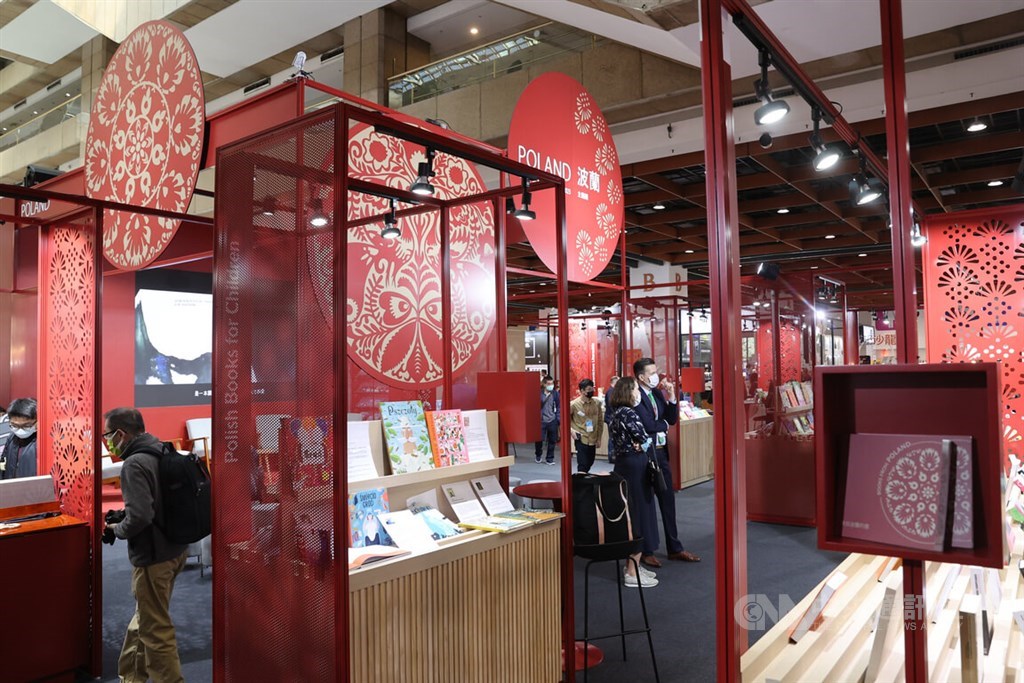 Gawkowska, the project manger, added that the pavilion's design was reminiscent of paper cutting art, which has cultural roots in both Poland and Taiwan.
"We are so different, [there's] nothing to hide. We are different, but we have common things. And we were trying to find something that can bring us together," she said of the design.
She added that such design could be a means to "connect[ing]" people from both countries.
At the book fair's opening ceremony, Deputy Polish Prime Minister and Culture Minister Piotr Glinski said in a pre-recorded video that this year's TIBE provided "an outstanding opportunity" to introduce Polish culture and literature to Taiwanese people.
He encouraged Taiwanese people to learn more about Poland's rich and diverse culture, adding that the fair would "contribute to the strengthening of our cultural exchanges."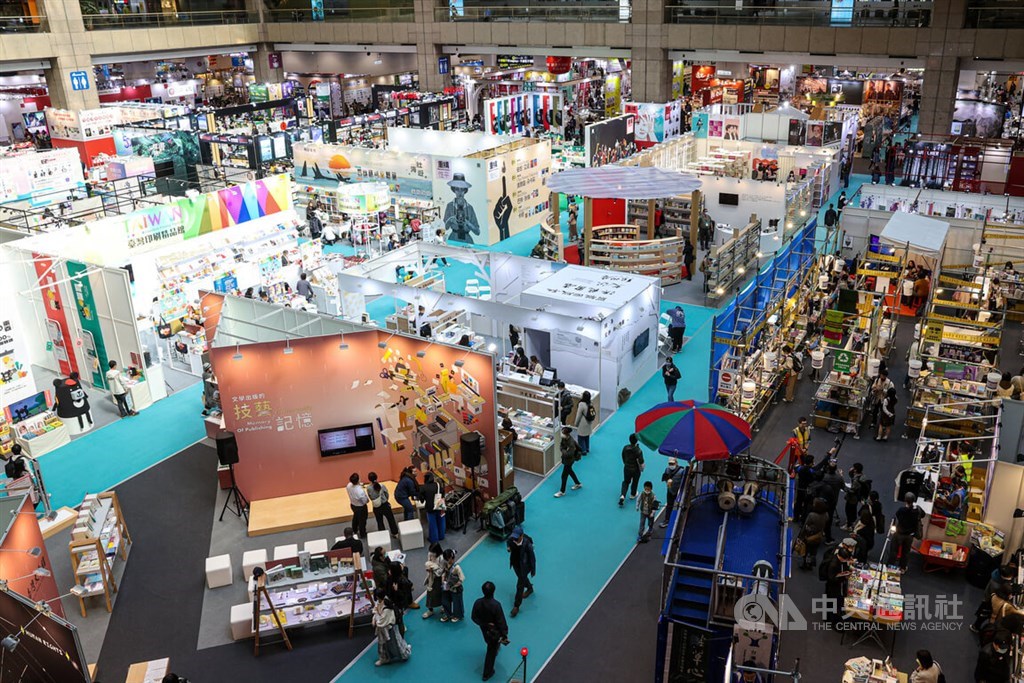 In her remarks at the opening, President Tsai Ing-wen (蔡英文) said Taiwan and Poland shared similar values and had continued to deepen bilateral exchanges in recent years.
She added that the book fair would allow the people of both countries to learn more about each other's history and literature and subsequently contribute to their friendship.
In the meantime, the president urged the public to visit the TIBE, which runs from Jan. 31 to Feb. 5, and support Taiwanese authors and publishers by buying books.
Apart from the Polish pavilion, the book fair features sections dedicated to France, Italy, Germany, Japan, South Korea, and Hong Kong hosted either by their respective representative office in Taiwan or private publisher groups, according to the Taipei Book Foundation, the main organizer of the book fair.
More than 200 foreign writers and 470 overseas publishers from 32 nations will participate in the six-day book fair, the foundation said, adding that they would join a wide array of events open to the public or look for cooperation opportunities with their Taiwanese counterparts.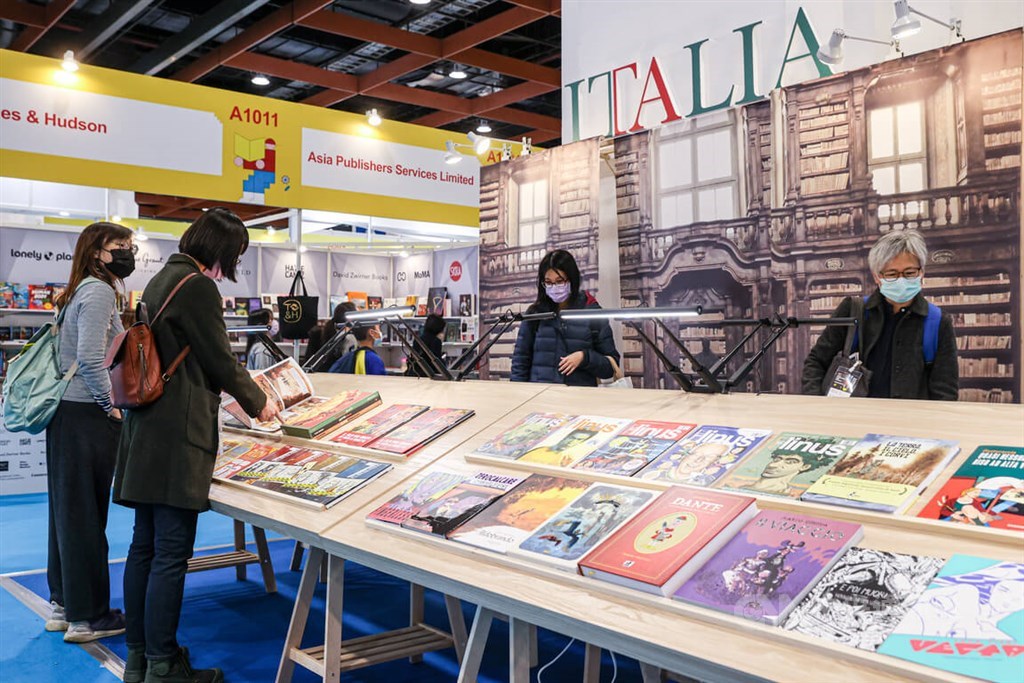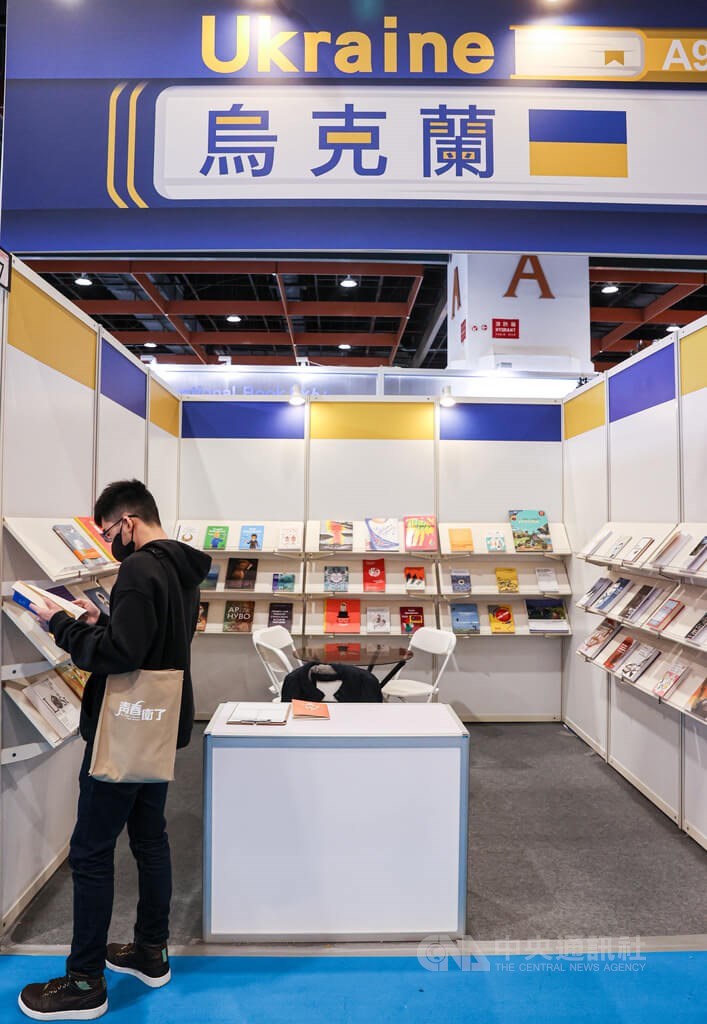 Related News
Feb. 3: Ambassadors promote literature from their countries at Taipei book fair
Feb. 1: Academia Sinica showcases astronomy projects at book fair
Feb. 1: Taipei book fair's Italian pavilion spotlights writer Italo Calvino
Jan. 30: Polish author of 'The Witcher' appears at Taipei book fair event