SVG donates books to Taiwan's National Central Library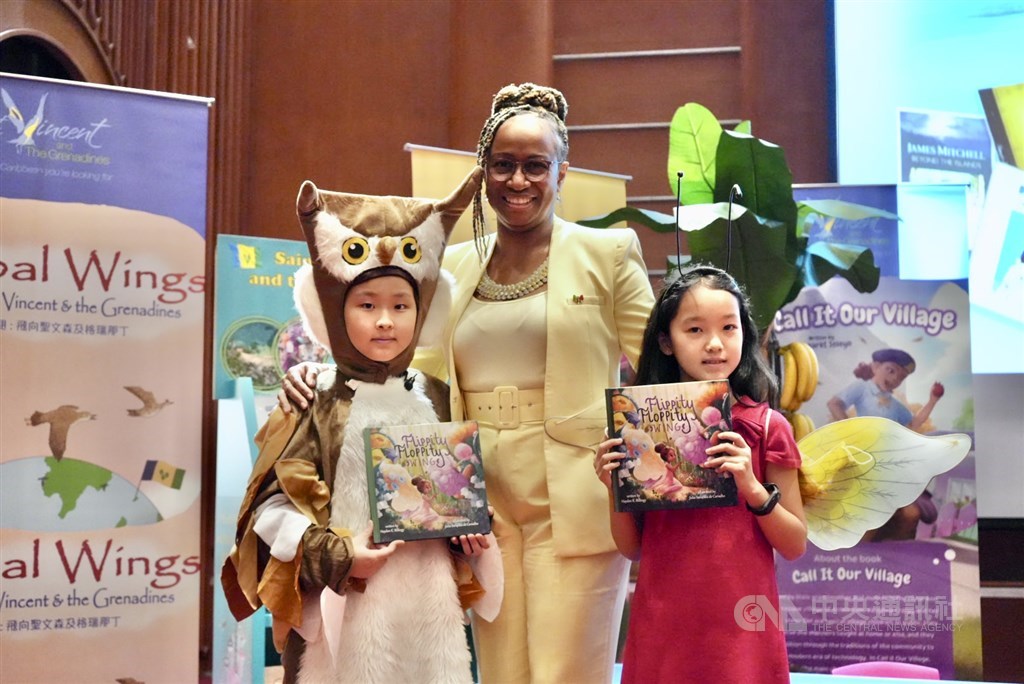 Taipei, Jan. 12 (CNA) The Embassy of Saint Vincent and the Grenadines (SVG) donated 11 English books, mostly written by authors from the Caribbean country, to the National Central Library (NCL) on Thursday to promote English language and literature in Taiwan.
At a ceremony held at the library, Ambassador of SVG and Dean of the Diplomatic Corps Andrea Bowman said the donation followed a proposal by ambassadors from Taiwan's English-speaking Caribbean allies to the NCL to create a platform for the promotion and enhancement of English language and literature in Taiwan.
"One of the objectives of this platform was to contribute to the Taiwanese government's thrust to achieve bilingualism with English and Mandarin by the year 2030," Bowman said at the ceremony attended by teachers, educators, foreign diplomats and officials from Taiwan's foreign ministry.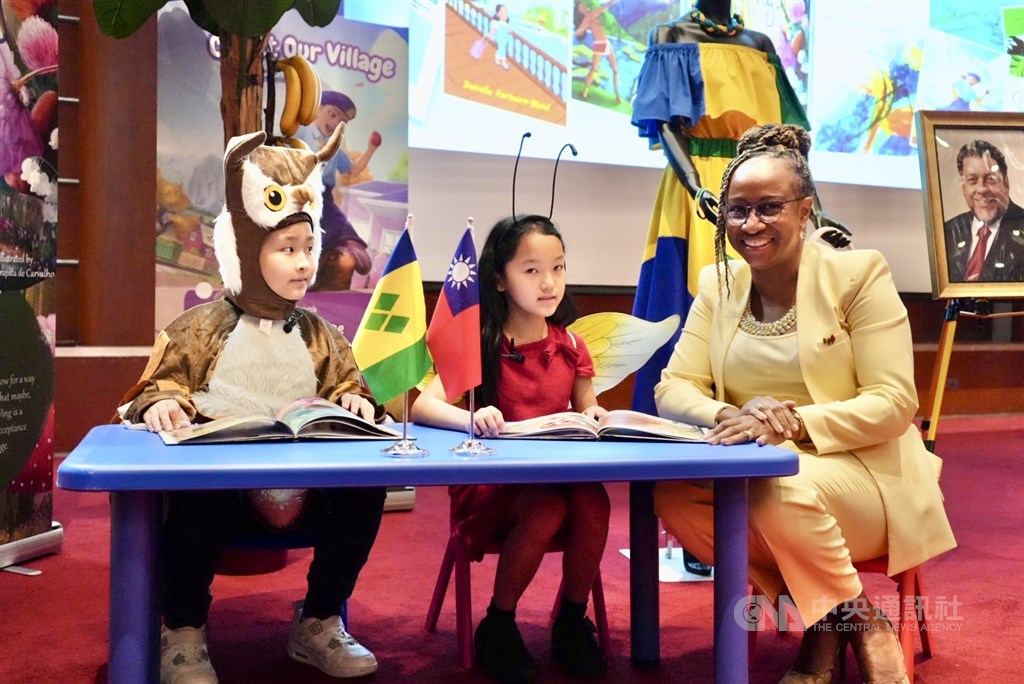 Among the books, two were written by SVG Prime Minister Ralph Gonsalves, who made his 11th visit to Taiwan as prime minister in August.
"Diary of a Prime Minister: Ten Days Among Benedictine Monks," published in 2010, was inspired by his experience spending 10 days living in a monastery in Mount St Benedict, Trinidad in 2005, Gonsalves said in a recorded video.
"Our Caribbean Civilisation and Its Political Prospects," published in 2014, contains three essays that explore Caribbean ideas, leadership, and culture, he said.
Video courtesy of the Embassy of Saint Vincent and the Grenadines
Other books written by SVG authors included Peggy Carr's poetry collection "Honey and Lime" and young adult historical fiction novel "Shape of a Warrior," published in 2006 and 2020, respectively.
Carr said literature can be one of the tools used to build cultural ties between Taiwan and SVG. Her novel "Shape of a Warrior" gives readers an insight into the history and culture of her country, which is not very well known in Taiwan, she said.
"It highlights the life of the early Indigenous people of St. Vincent and the Grenadines and their close connection to nature. I think Taiwanese readers will identify with that aspect of the story, as it is probably not that much different from the history of their own early Indigenous people, on an island with similar topography," Carr said.
"As Taiwan seeks to more closely embrace its diplomatic allies, it is my fervent hope that one day we will see books by writers from its English-speaking allies included on the reading lists in Taiwan schools and stocked prominently on the shelves of Taiwan public libraries, alongside those by American, British, Canadian and Australian authors," Carr said.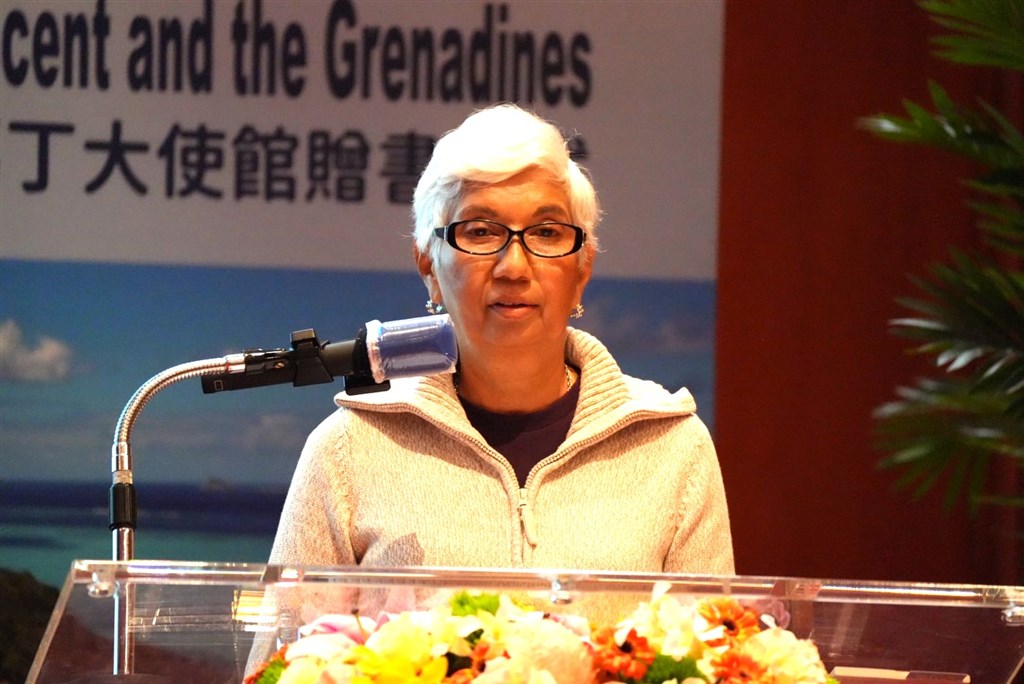 NCL Director General Tseng Shu-hsien (曾淑賢) told CNA the 11 books will be available for the public to read near the entrance of the library.
"We will also promote these books to other public libraries and elementary schools, where we will work with the teachers to hold activities based on the books," Tseng said, adding that the library is also collaborating with English language instructors at National Tsing Hua University to use the books as teaching materials.
SVG, one of Taiwan's strongest allies, has had diplomatic relations with the Republic of China (Taiwan) since 1981.
SVG opened its embassy in Taipei on Aug. 8, 2019 and represents Vincentians and Vincentian interests with a view to strengthening bilateral relations with Taiwan.