INTERVIEW
/
'Israel in Taiwanese eyes' show marks 30 years of friendship: Israel envoy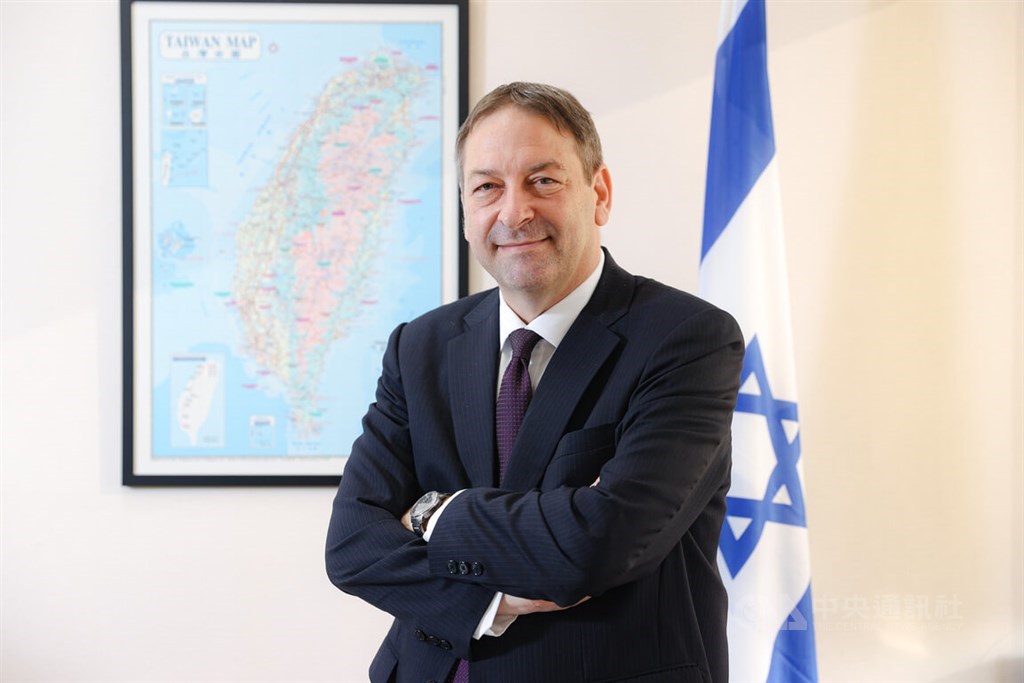 Taipei, Nov. 30 (CNA) A unique photo exhibit will open early next year to celebrate the 30th anniversary of Israel's representative office in Taiwan and three decades of friendship between the two sides, Israeli Representative to Taiwan Omer Caspi told CNA during a recent interview.
The exhibit, titled "Israel in Taiwanese eyes," will showcase 30 pictures taken by Taiwanese during visits to Israel, according to Caspi, who heads the Israel Economic & Cultural Office in Taipei (ISECO).
Though the photos are not specifically tourism promotion photos, Caspi said his office chose these amateur images to show attractions that ordinary Taiwanese would be interested in while in Israel because of the similarities in them between Israel and Taiwan.
One of them, for example, features a barbecue stand in an Israeli market, a nod to how much people in Taiwan love street food and the immediate draw similar street food scenes in Israel could be to them, according to Caspi.
The 30 photos, which will be blown up and displayed at the Chiang Kai-shek Memorial Hall, were selected from 150 submissions, and as a member of the photo selection committee, Caspi said he found it extremely difficult to screen the many choices available.
The committee had to make sure it did not choose the photos of only a few photographers and also had to overcome the challenge of dealing with photos taken on mobile phones that had relatively low resolution, he said.
"But it was nice. And I think it's a good connection also with the people here, and in learning about what they see in Israel," Caspi said.
After completing its run in Taipei in mid-February, the photo exhibit will tour other parts of Taiwan so that more people can enjoy it, he said.
The Israeli representative office is also arranging a fashion show featuring young and upcoming Taiwanese and Israeli designers, and Caspi said he hoped the show can be staged by mid-2023.
Both events are aimed at celebrating the 30th anniversary of the inauguration of ISECO, which was established in 1993 to strengthen exchanges between Israel and Taiwan in the absence of official diplomatic ties.
Israeli and the Republic of China, the official name of Taiwan, have never formed official diplomatic relations. Israel established official diplomatic ties with the People's Republic of China in 1992.
Despite the lack of official ties, Caspi said his country cherishes its unofficial relations with Taiwan, and the upcoming events celebrate the two-way friendship that has developed over the past three decades.
Since the office opened in 1993, Israel and Taiwan have signed more than 20 agreements in several areas, ranging from education and science to health, social issues and a reciprocal drivers' license agreement, Caspi said.
Also, despite the COVID-19 pandemic,two-way trade in 2021 reached a record US$2.4 billion, a 33 percent increase year-on-year, he said, citing official numbers.
Caspi believed, however, that there was great potential for the further ramping up of bilateral trade and investment.
One area with particular potential, he said, was water management because Israel is one of world leaders in water technology and different aspects of water management, irrigation, and desalination.
Water is extremely important to the manufacturing of Taiwan's world leading semiconductor sector, and that was magnified in 2021 when Taiwan faced a serious drought, he said.
"I think we can identify all these issues and try to find the right innovation in Israel that will accommodate the needs of Taiwan. It can be renewable energy, it can be wastewater management," Caspi said.
Human rights is another major area for cooperation, he said.
In 2005, the United Nations designated Jan. 27 as International Holocaust Remembrance Day, marking the date on which the notorious Auschwitz concentration camp in Nazi-occupied Poland was liberated in 1945.
Since 2016, the German Institute and the Israeli Economic and Cultural Office in Taipei have held an annual commemorate event in Taiwan, and Taiwan's government has also taken part the past two years, according to the envoy.
This year's event was held at Taipei Guest House and joined by President Tsai Ing-wen (蔡英文).
"I think it is very important that the [Taiwan] government is now involved in that. And the fact that it is done this way, and in this place, it like amplifies it, and gives the right message to the people, to the schoolchildren."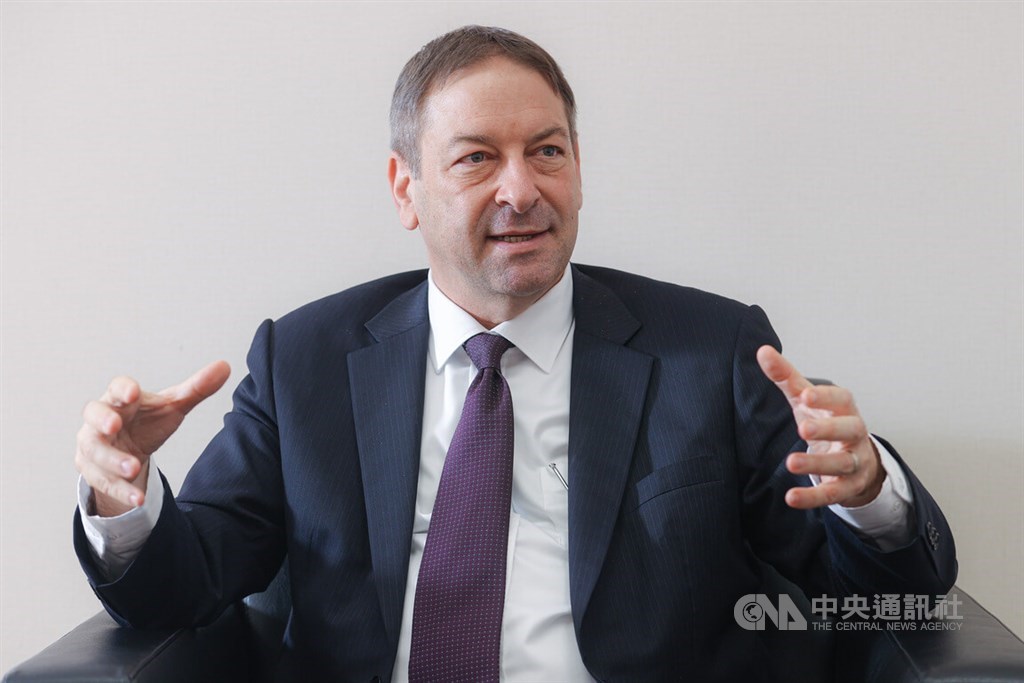 Caspi assumed his post in August 2019, not long before the COVID-19 pandemic hit. He said the only good thing about COVID was that he and his family were able to spend all their holidays traveling around Taiwan.
He and his wife and two children, aged 11 and 13, were able to travel around the island and to the Penghu, Matsu and Kinmen islands, and he said he is still hoping to be able to visit other islands off Taiwan's east coast, especially Green and Orchid Islands, before his tenure in Taiwan ends.
As the world is now reopening to tourists, Caspi said Israeli is also hoping to welcome more Taiwanese back for travel.
The envoy said Israel is relatively small but its location in a region straddling three continents with thousands of years of history makes it an ideal tourism destination, including for visitors from Taiwan.
The "Israel in Taiwanese eyes" exhibition will open at Chiang Kai-shek Memorial Hall on Jan. 11, 2023 and end on Feb. 20, 2023, according to the ISECO.
View All