Golden Horse Awards: Cinematographer, director receive lifetime achievement awards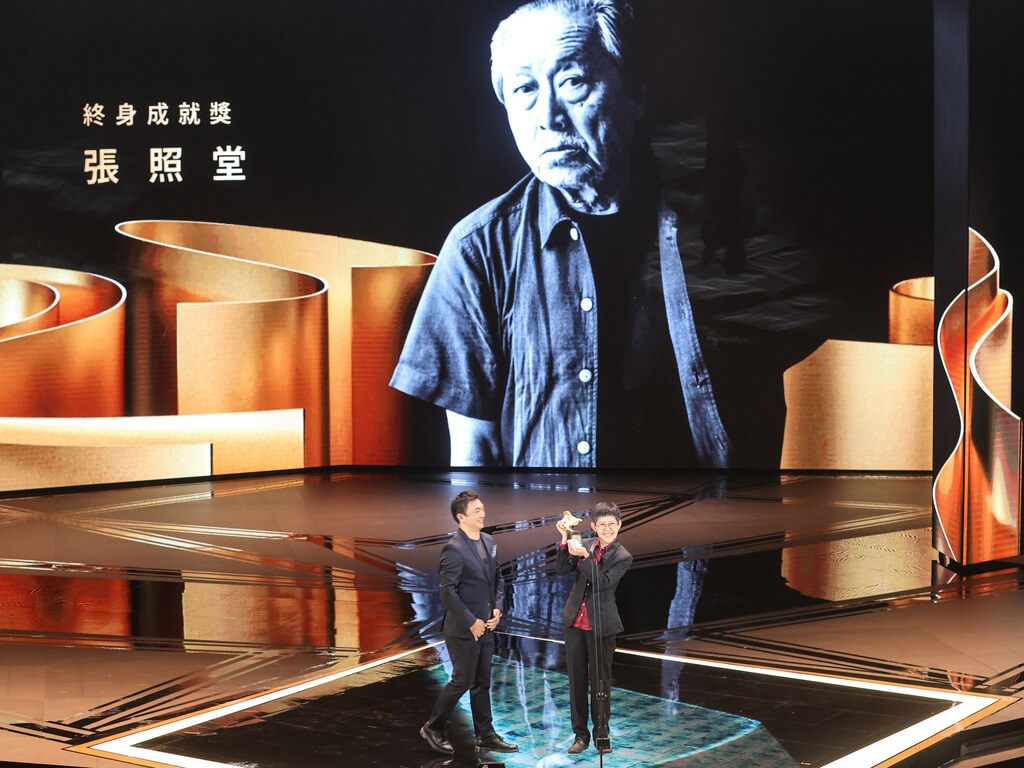 Taipei, Nov. 19 (CNA) Director Chang Chao-tang (張照堂), known for his contributions to Taiwan's documentary filmmaking, and cinematographer Lai Cheng-ying (賴成英), a pioneer in the development of local color cinema, received Lifetime Achievement Awards at the 59th Golden Horse Awards on Saturday.
In announcing the awards, the Taipei Golden Horse Film Festival Executive Committee praised the professional longevity of both Chang and Lai, whose careers marked the advancement of Taiwan documentaries and the transition of Taiwanese cinema from black and white to color.
Lai is the second cinematographer to receive the Golden Horse Lifetime Achievement Award after fellow veteran cinematographer Lin Tsan-ting (林贊庭), who became the first cinematographer to get the award last year.
"Lai is a national treasure who is well deserving of this lifetime achievement recognition," said Taiwan filmmaker Liang Hsiu-shen (梁修身) when introducing Lai.
When he took the stage, the 91-year-old joked about his age during his acceptance speech. "Time flies," he said. "My hair is now white, and I've upgraded from having two legs to three."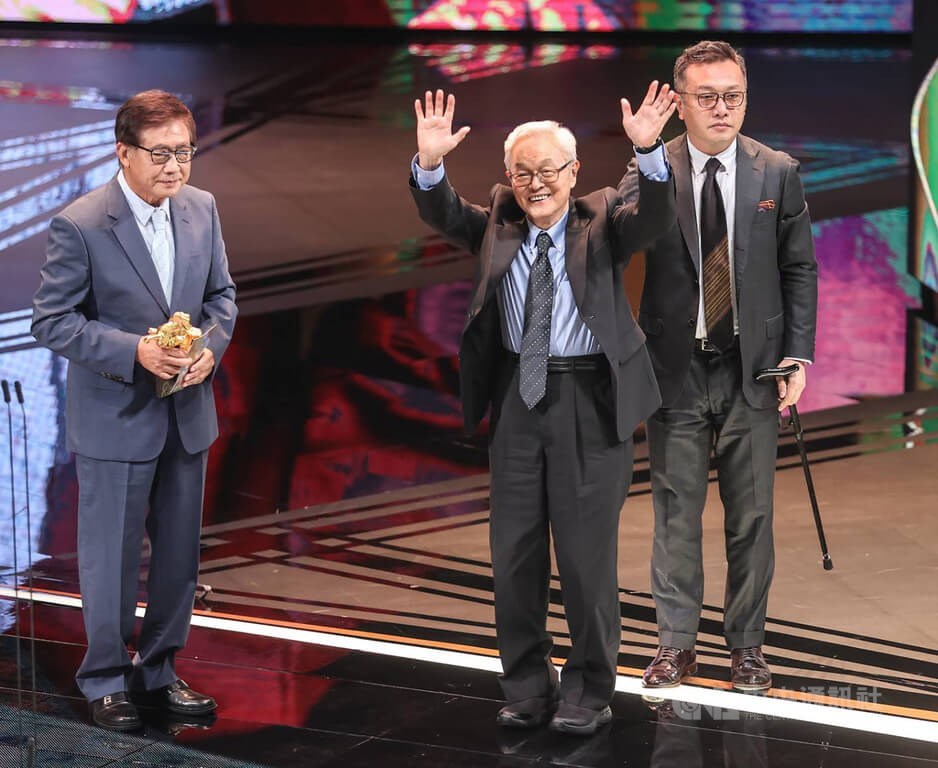 Lai said he was very honored to have received the award and that it belonged to those he had worked with as well as his family, which supported him over the years.
He then ended on an inspirational note. "Like everyone, I love filmmaking. Film is a very alluring medium. It has unlimited potential for us to keep breaking new ground and create beautiful dreams."
Lai first got into filmmaking as one of the first apprentices at Agriculture Education Motion Pictures, which was formed in 1954 and later became the Central Motion Picture Corporation.
In 1955, he received his first opportunity to work as a lead cinematographer on the film "Indigenous Lady (山地姑娘)."
Lai later became a leading figure in the transition of Taiwan's movie industry to shooting in color, after learning color filming techniques in Japan.
He often used his cinematographic skills in movies made by late movie director Lee Hsing (李行), who is often hailed as the godfather of Taiwanese cinema.
For his work shooting in color, Lai won three Golden Horse awards for best cinematography in color, including the first time it was awarded in 1965 for "Beautiful Duckling (養鴨人家)."
He also was honored in that same category in 1970 for "Stardust (群星會)," and again in 1972 for "Execution in Autumn (秋決)."
The 79-year-old Chang, who is also a renowned photographer, directed films such as "The Homecoming Pilgrimage of Dajia Mazu (大甲媽祖回娘家)" and "Face in Motion (剎那間的容顏)," which have been hailed as two of Taiwan's best documentaries.
Before his lifetime achievement recognition, Chang previously was honored for best documentary and best cinematography for a documentary at the 17th Golden Horse Awards in 1980.
Prior to the ceremony, Chang announced that while he would attend the ceremony, he will not accept the award on stage.
In a recorded tribute, professional film festival organizer Wood Lin (林木材) described Chang as a rebellious old man.
"He is an avant-garde visual artist," Lin said. "He said he doesn't want to appear in person to accept the award and instead will film his tribute segment via a smartphone in a corner somewhere at the ceremony."
Chang's apprentice Huang Hsin-yao (黃信堯), who won Golden Horse honors for best adapted screenplay and best new director for his film "The Great Buddha+ (大佛普拉斯)" in 2017, introduced Chang and recalled a lesson from his mentor that has remained with him.
"In 2016, when I approached Chang and told him that I was about to shoot my feature (The Great Buddha+), I remember that he said, 'Yao, don't conform and limit your film to format,' a lesson I often remember," Huang said.
Chang transitioned from film cinematography to documentary filmmaking and videography education, influencing the likes of Australian-born Hong Kong cinematographer Christopher Doyle and Taiwanese directors Chung Mong-hong (鍾孟宏) and Huang.
To further the cultivation of Taiwanese documentary talent, Chang co-founded the biennial Taiwan International Documentary Festival in 1998.
The popularity of the festival eventually resulted in it becoming an annual event held in May starting in 2016.
Related News
★ Major awards divided between Taiwan, Hong Kong
★ Laha Mebow grabs best director honors
★ Sylvia Chang keeps best actress honors in Taiwan
★ Hong Kong's Anthony Wong wins best leading actor
★ Highlights of the awards ceremony, red carpet
★ 'Limbo' wins audience award; 'Coo-Coo 043' takes FIPRESCI award
★ Hong Kong film 'Limbo' leads Golden Horse Award nominations