Filipino workers win big in Taoyuan, New Taipei talent competitions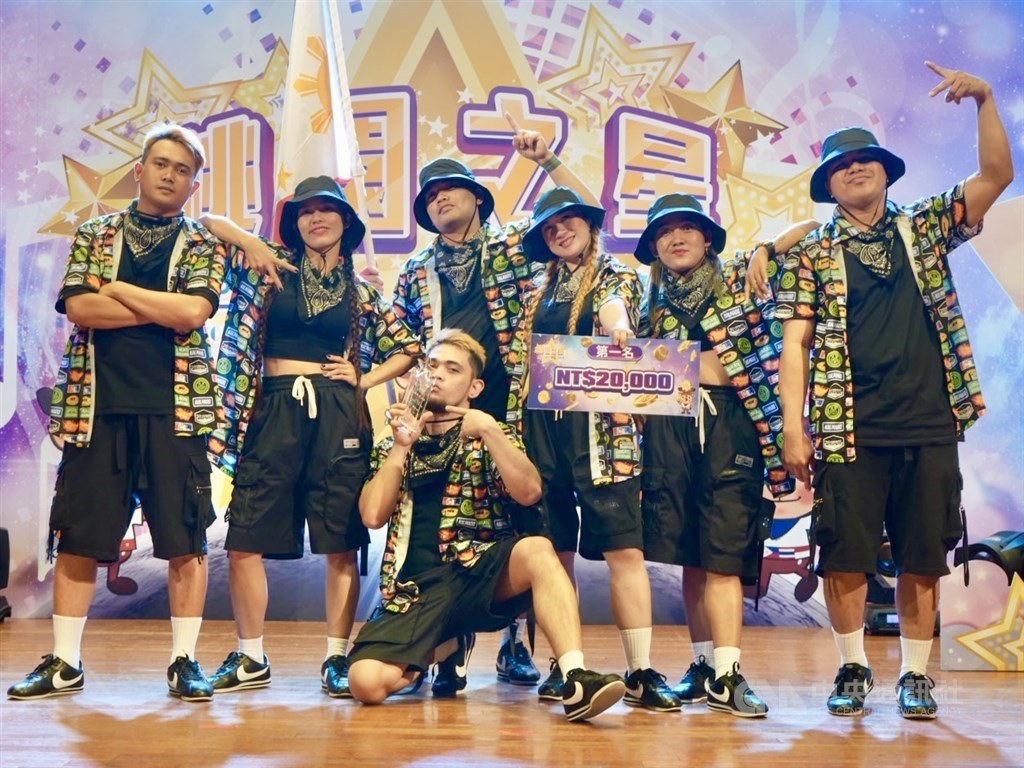 Taipei, Sept. 26 (CNA) Filipino workers bagged the top two prizes of two annual talent competitions in Taoyuan and New Taipei on Sunday, reflecting their passion for song and dance and inspiring all workers to pursue their interests.
Philippine dance crews Chilli'n Trillah and Pinoy Duo won the grand and runner-up prizes, respectively, in the dance category in the 2022 Taoyuan Foreign Workers Talent Contest for their hip hop dances that included such elements as locking and popping and striking bboy poses.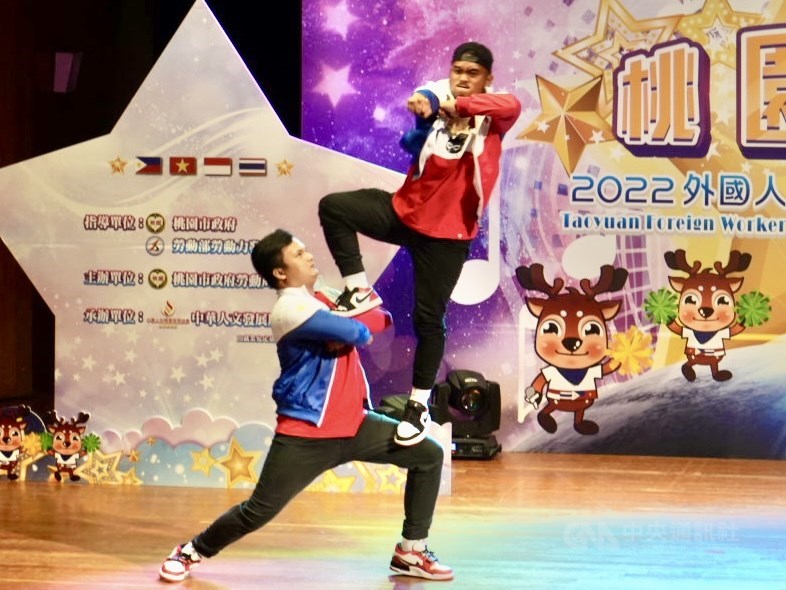 Jasper Velustria Sta. Ana, the 36-year-old leader and choreographer of Chilli'n Trillah, told CNA the group was happy to win against all odds because it only had six Sundays to practice for the competition, which held its final round at the Taoyuan's Women Center.
"We had a very hard time to build our performance because all of us are from different companies from different locations. We have different rest days, so it was very hard for us," Sta. Ana said.
The group, which was formed in August, has 13 members but only seven participated in the competition, said Sta. Ana, who headed straight to the competition after finishing a night shift at his place of work.
A well-known dancer within the Philippine community in Taiwan, Sta. Ana also received the competition's grand prize in 2016 and runner-up prize in 2018 with the My Style Crew, another dance crew he formed in 2016.
"Trust each other, respect each other, and show how Filipinos have talent. Show the passion, show all the passion we can show on the stage," Sta. Ana said.
In the competition's singing category, Filipinos Garidos Luciano Jr. Hibaya and Ibias Kimberly Cruzata won first and second prize, respectively. Hibaya also bagged first prize in the singing category at the competition in 2019.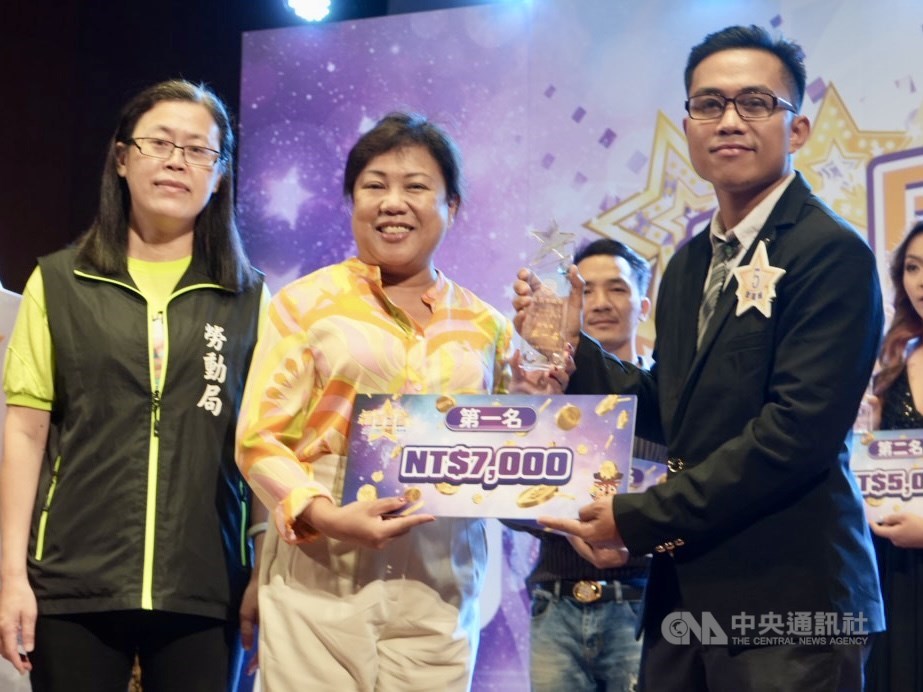 In the final round of both the dance and singing categories of the Taoyuan competition, the two Filipino entrants were up against competitors from Indonesia, Vietnam, and Thailand.
Meanwhile, in the finals of New Taipei's 2022 Labor Star Singing Competition, Filipinos Ludifredo Mampo Icnad, Monica Bacla Urbano, Risa Lauren Suyu, and Edna Manalo Galvan finished in the top four in the overseas worker category.
The organizers, New Taipei Labor Affairs Department, said in a statement that Icnad captivated the audience with his performance of Taiwanese pop singer Chao Chuan's (趙傳) Mandarin classic hit A Tiny Bird (我是一隻小小鳥).
Icnad took his vocals to another level with his control of different pitches to win the first prize as well as the best stage composure prize, the Labor Affairs Department said.
Ludifredo Mampo Icnad. Video courtesy of New Taipei Labor Affairs Department
Risa Lauren Suyu. Video courtesy of New Taipei Labor Affairs Department
Other groups in the competition were for Taiwanese -- the "Vitality star group" for people 18-45 and the "Charming star group" for those over 46.
New Taipei opened the Labor Star Singing Competition to migrant workers for the first time in its 16-year history this year.