Exhibition of works by Tokyo Olympics emblem designer opens in Taipei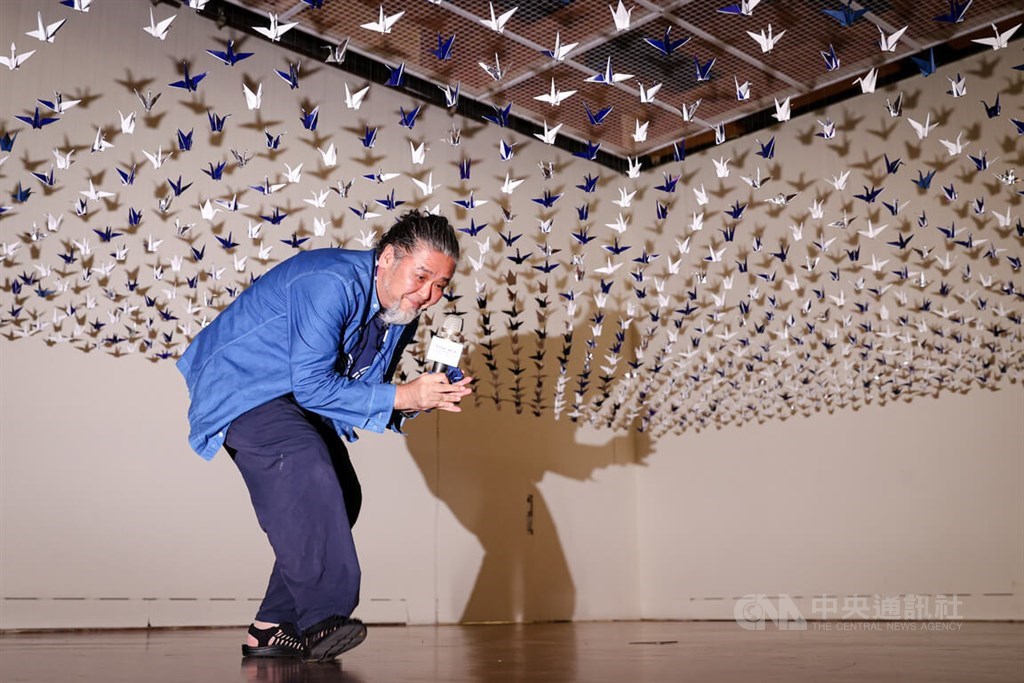 Taipei, July 19 (CNA) An art exhibition featuring works by Japanese artist Asao Tokolo, the designer behind the emblems of the Tokyo 2020 Olympic and Paralympic Games, opened in Taipei Tuesday, with the artist taking the media on a guided tour and talking about geometry and paper cranes.
Tokolo, who works in the interdisciplinary fields of art, architecture and design, is excellent at creating abundant and variable patterns and designs using geometric figures. For example, he is well known for designing the logos and podiums for the 2020 Tokyo Olympics and Paralympics, using three different rectangles and other shapes.
During the guided tour of the exhibition titled "ASAO TOKOLO [CONNECT]" the artist discussed with journalists why he designed different patterns based on the concept of "connection."
According to Tokolo, his inspiration came from the terrorist attacks of Sept. 11, 2001 in the United States.
"This very big tragedy is actually a kind of rupture. Some people will use words to express the feeling of this kind of rupture, or record it. I am not good at using words, so I use graphics to express the feeling of wanting the world to concentrate on connecting together," he said.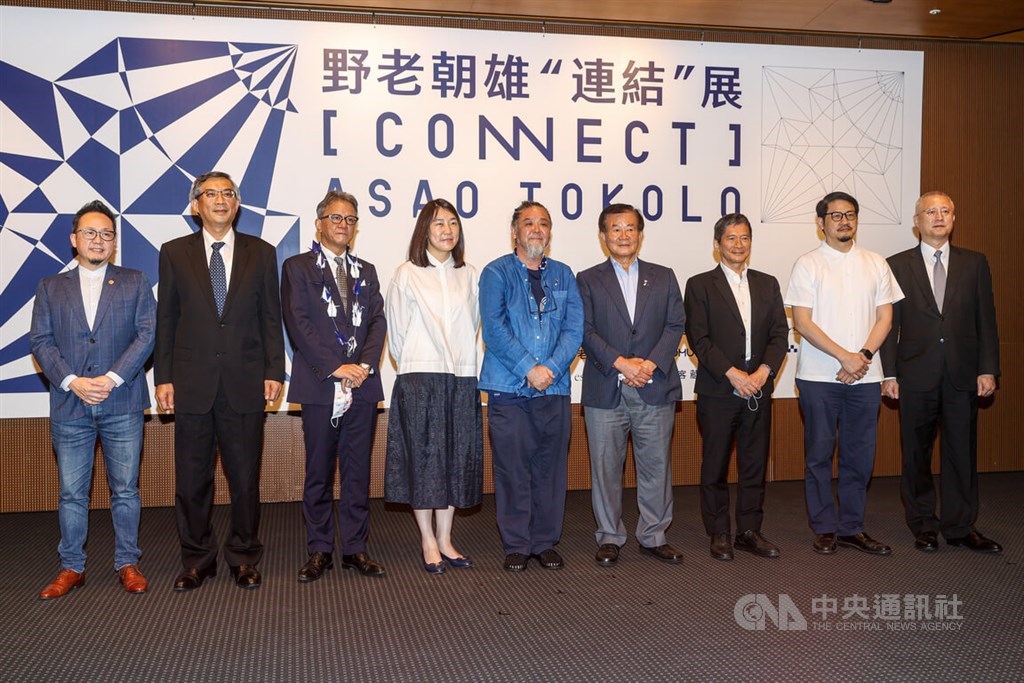 The Japanese artist, who came to Taiwan on July 10 in preparation for his first solo exhibition in the country, said he hopes the exhibition can establish more connections between Taiwan and Japan.
Noting that Taiwan and Japan have a very good relationship, Tokolo said there is nothing special he can do for it, but "If I hold this exhibition, it will certainly be a great honor to help strengthen the friendship between Japan and Taiwan," he added.
Tokolo brought a number of new works to the exhibition in Taiwan, including a piece titled "KumapongG," a drawing of a bear's face based on the golden rule of aesthetic, a co-creation with architects Shintaro Tsuruoka and Yuko Odaira and an art installation titled "Once in a 1000 Cranes Higashi Matsushima 2020" in memory of the March 2011 Great East Japan Earthquake.
Nearly 300 classic pattern works are presented at the exhibition, including a group of 1,000 origami paper cranes folded by Taiwan nationals invited by event organizers to convey blessings to the world.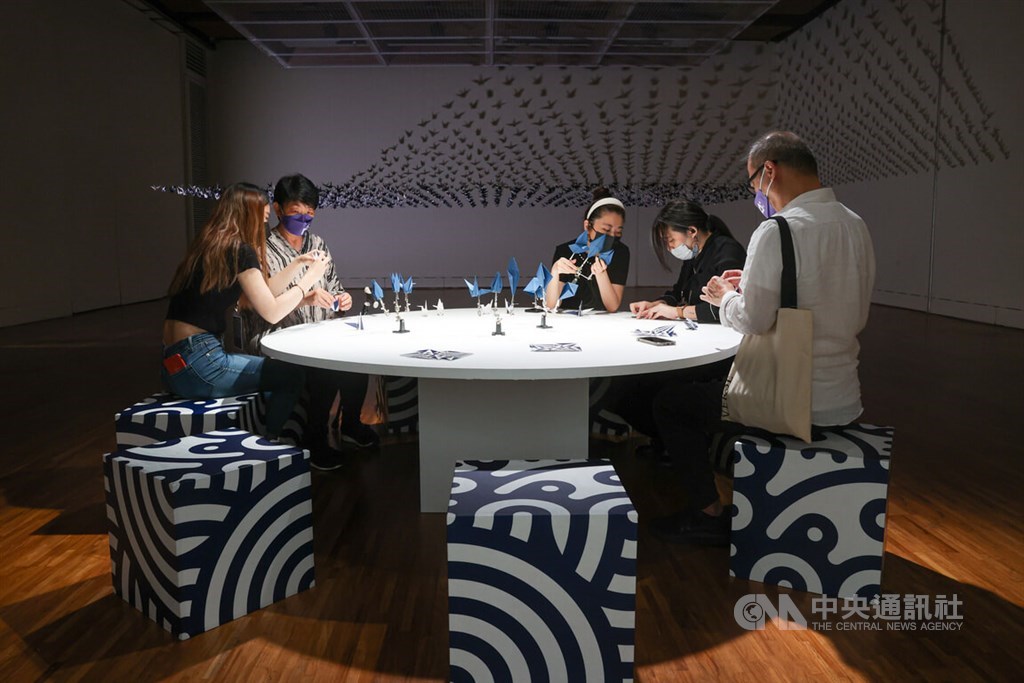 According to Japanese legend, anyone who folds 1,000 paper cranes will be granted a wish.
"ASAO TOKOLO [CONNECT]" is being simultaneously held at the exhibition hall on the 6th floor of Eslite Xinyi Store and its first floor entrance on Songgao Road until Aug. 14 as well as Eslite Spectrum Nanxi and Eslite Spectrum Songyan Store.