Super moon set to light up sky overnight: astronomical museum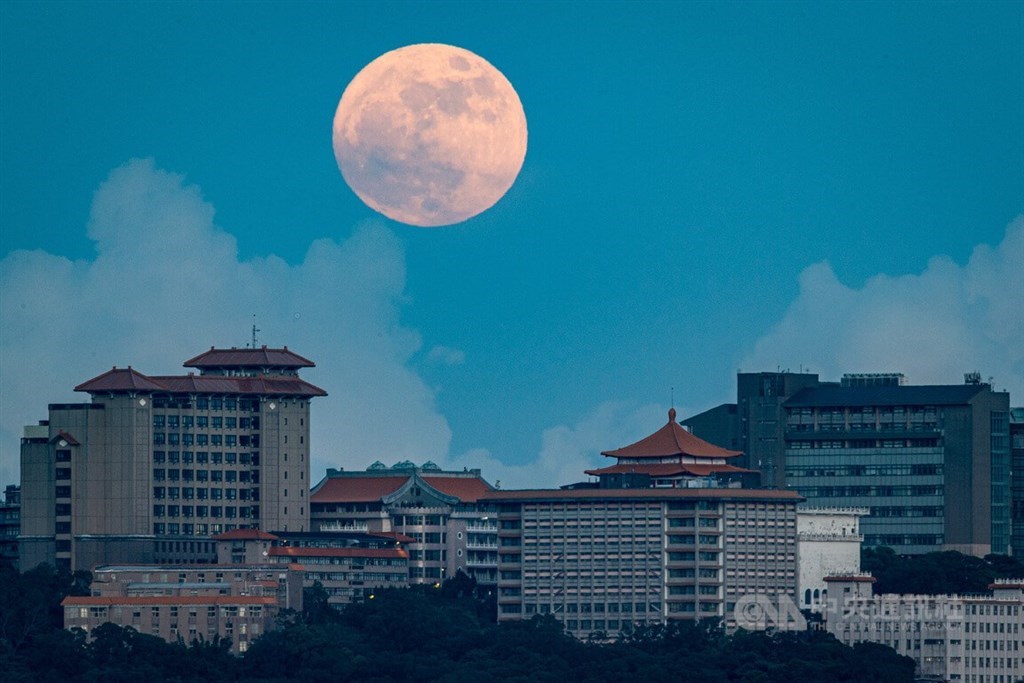 Taipei, July 13 (CNA) Astronomy enthusiasts in Taiwan are encouraged to look up at the sky late Wednesday, with the largest super full moon of the year set to take center stage in the early hours of Thursday morning, the Taipei Astronomical Museum has said.
The super moon, which is the second and last one of 2022, will reach its fullest at 2:38 a.m. Thursday after reaching its perigee -- the point in its elliptical orbit when it is closest to Earth -- at 5:06 p.m. Wednesday.
Around that time, the moon will be 357,000 kilometers from Earth, making it appear 13.5 percent larger than the smallest full moon this year recorded on Jan. 18, according to the museum.
That translates into a difference in size similar to that between a NT$50 coin and a NT$10 coin, it added.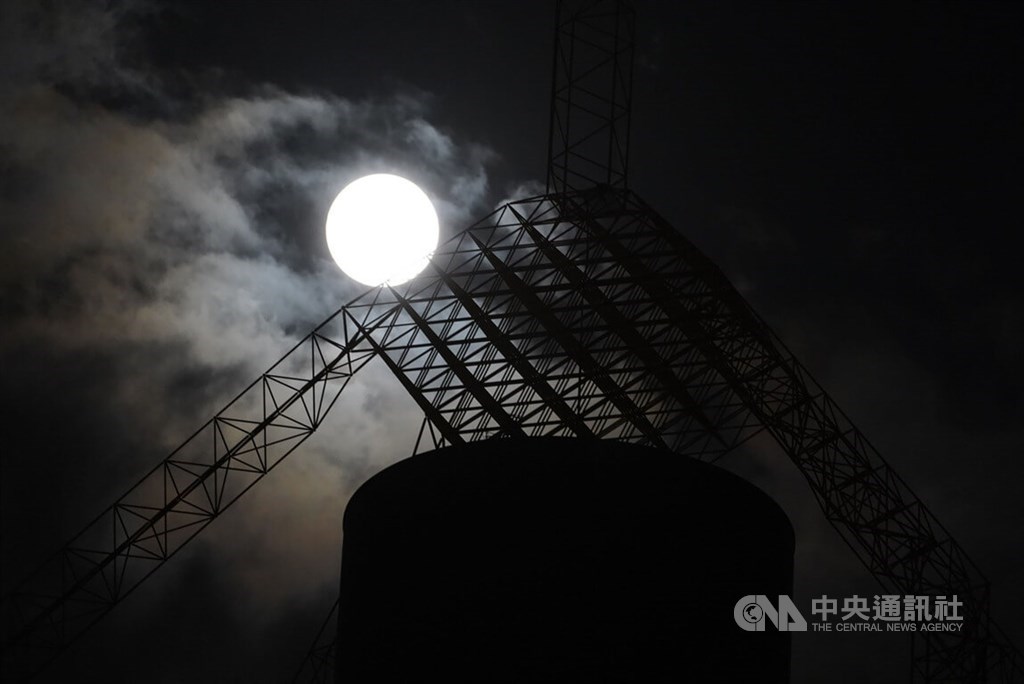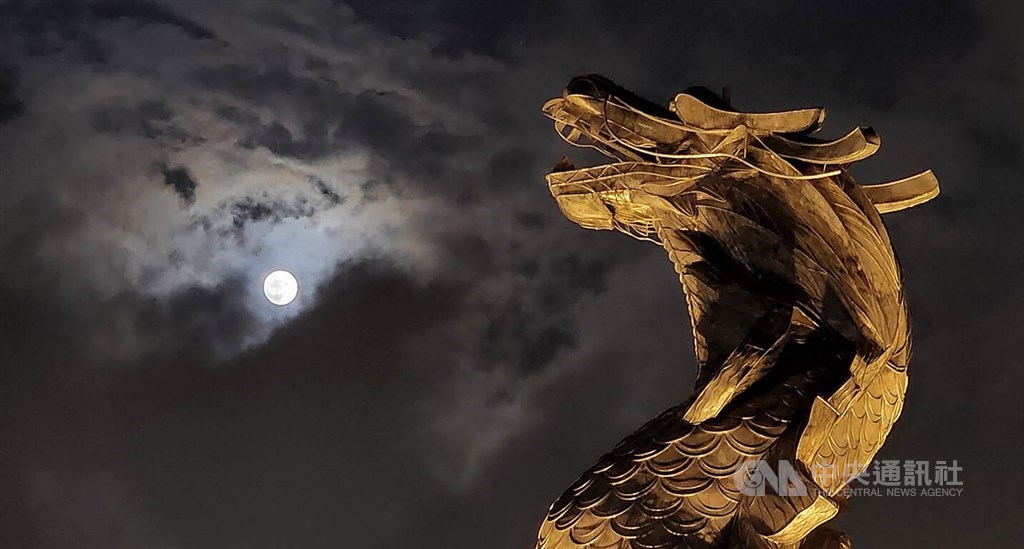 Although there is no precise astronomical definition of a super full moon, the celestial event is generally understood to be when the moon becomes full on the same day as its perigee, or when a full moon occurs within 360,000 km of Earth, the museum said.
The museum said it will live broadcast the event with scientific explanation on its YouTube channel from 7:30 p.m., while the Tainan Science Education Museum in southern Taiwan indicated it will do the same from 8 p.m. to 9 p.m.
The super moon is also forecast to bring high tides, particularly along the southwestern coast from Thursday to Friday, the Central Weather Bureau warned.