PHOTO ESSAY
/
Saint Kitts and Nevis authors showcased at National Central Library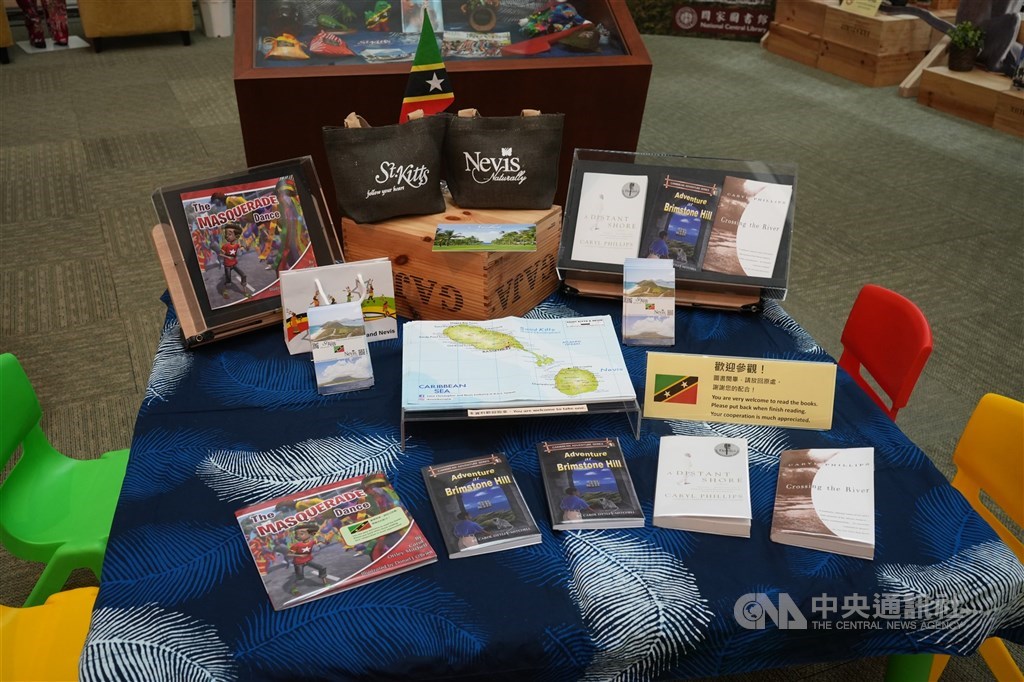 Taipei, July 7 (CNA) A special area in the lobby of Taiwan's National Central Library (NCL) in Taipei is now showcasing a set of five English books written by authors from the island country of Saint Kitts and Nevis.
The books were donated by the Embassy of Saint Christopher (Saint Kitts) and Nevis in Taiwan to promote cultural understanding between the two countries.
The monthlong "Saint Christopher (Saint Kitts) and Nevis Zone" exhibit opened at the NCL on July 2, and features ornaments and art highlighting cultural and tourist attractions in the Caribbean country, such as Brimstone Hill Fortress National Park, and colorful costumes and masks worn by masquerade dance troupes.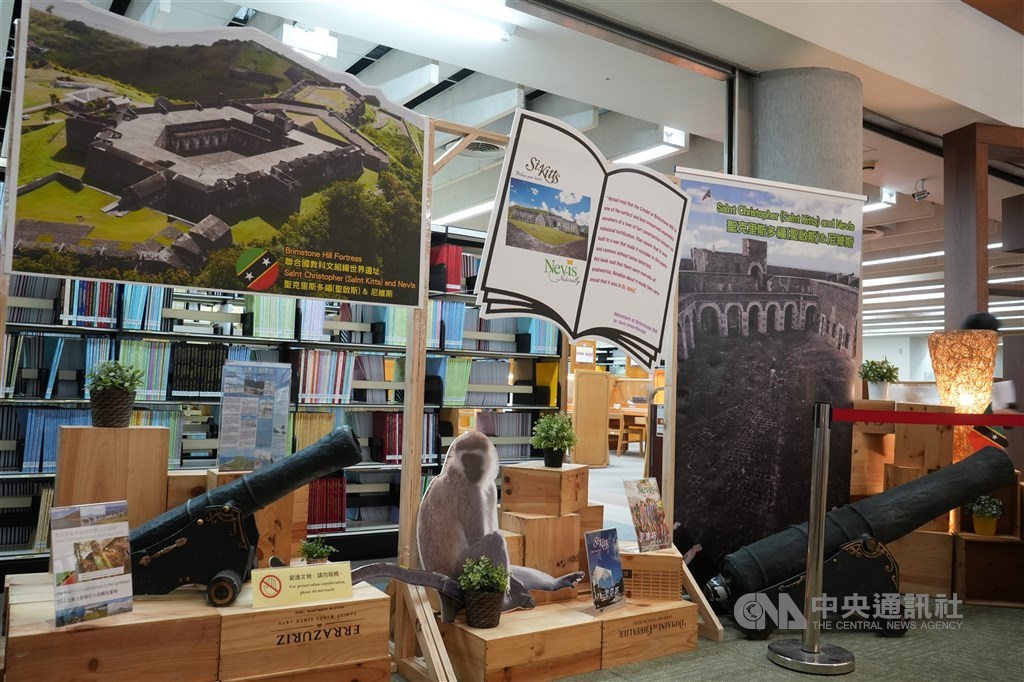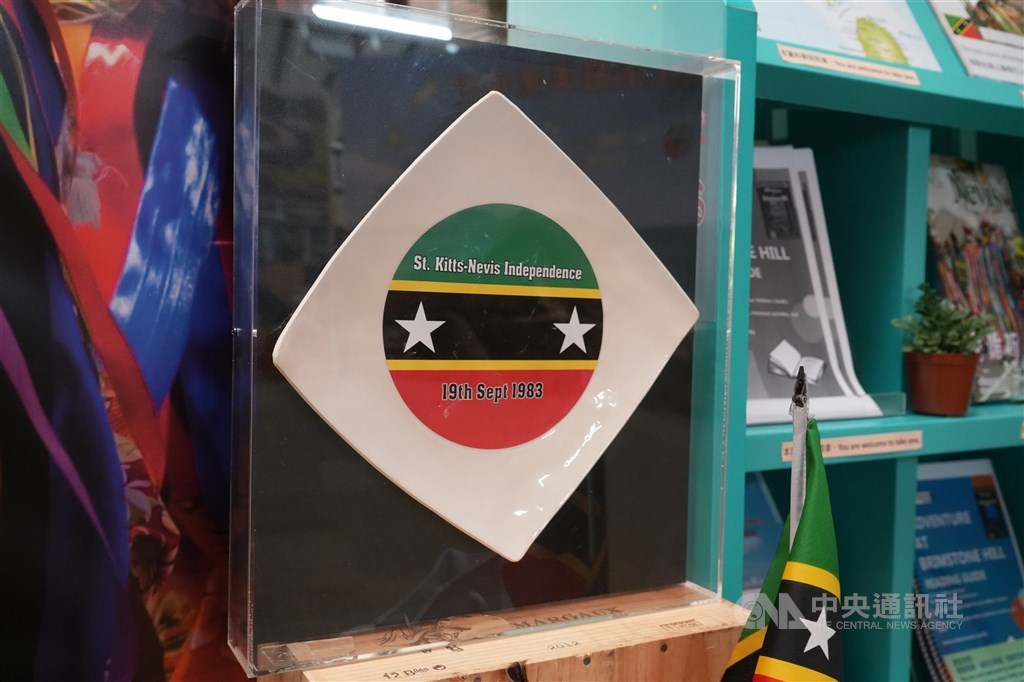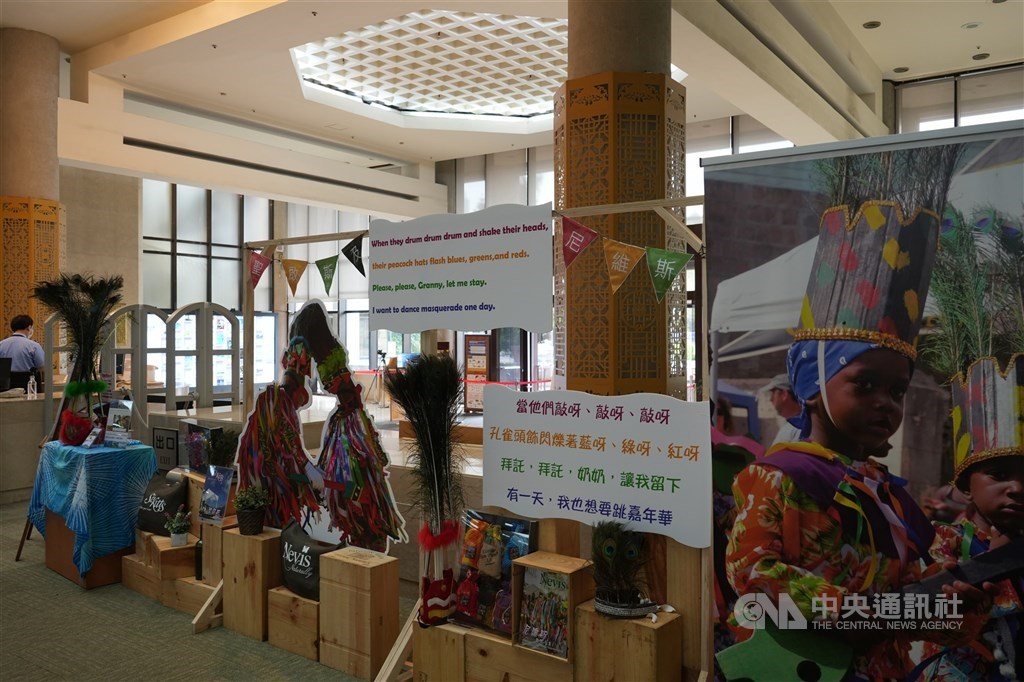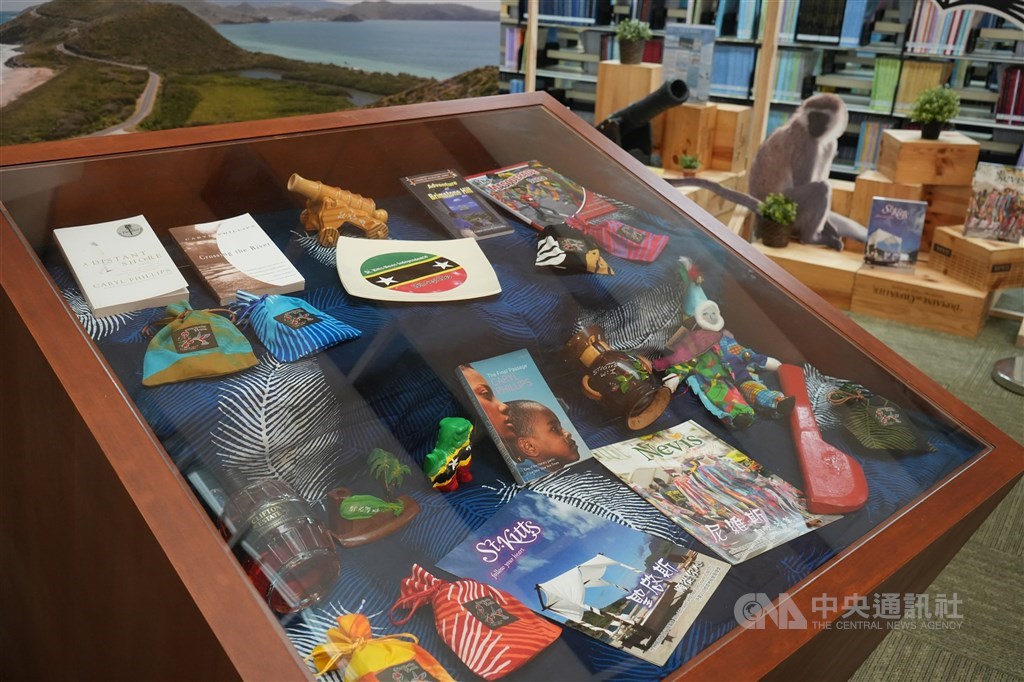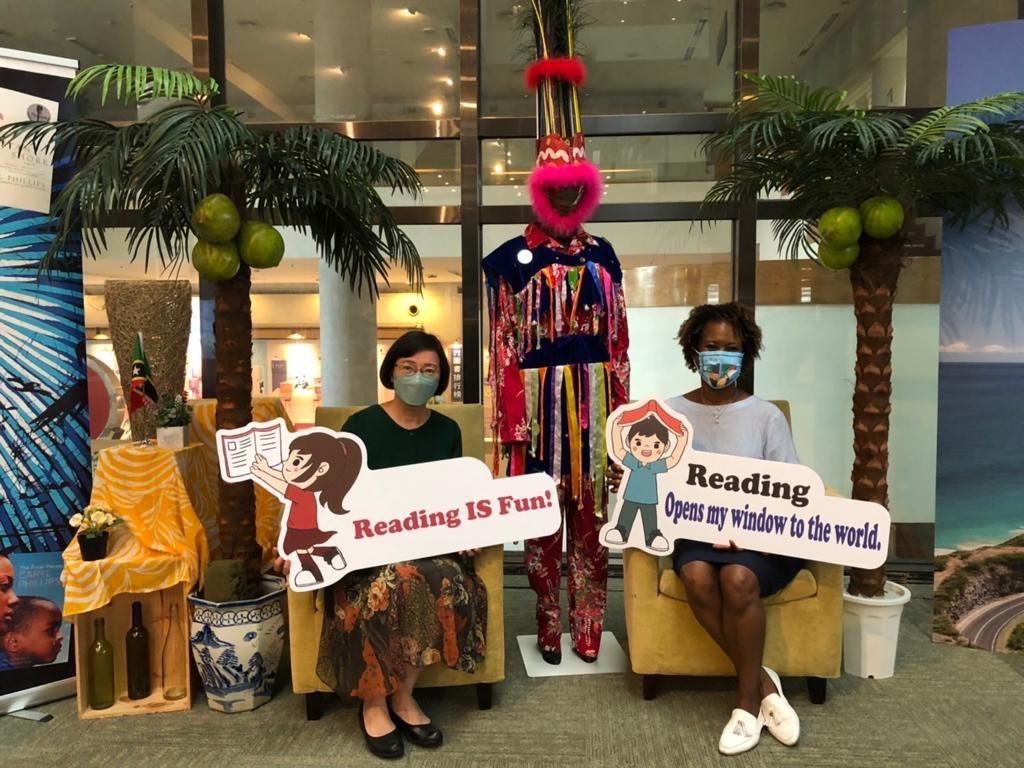 Among the donated books is "Adventure at Brimstone Hill" by children's author Carol Ottley-Mitchell, which tells the story of three children who set off on an adventure by following a monkey through a secret passage at the Brimstone Hill Fortress National Park in Saint Kitts.
Another is Saint Kitts-born Caryl Phillip's historical novel  "Crossing the River," a multigenerational exploration of the struggles faced by America's African diaspora covering slavery, the American Colonization Society, and the Second World War.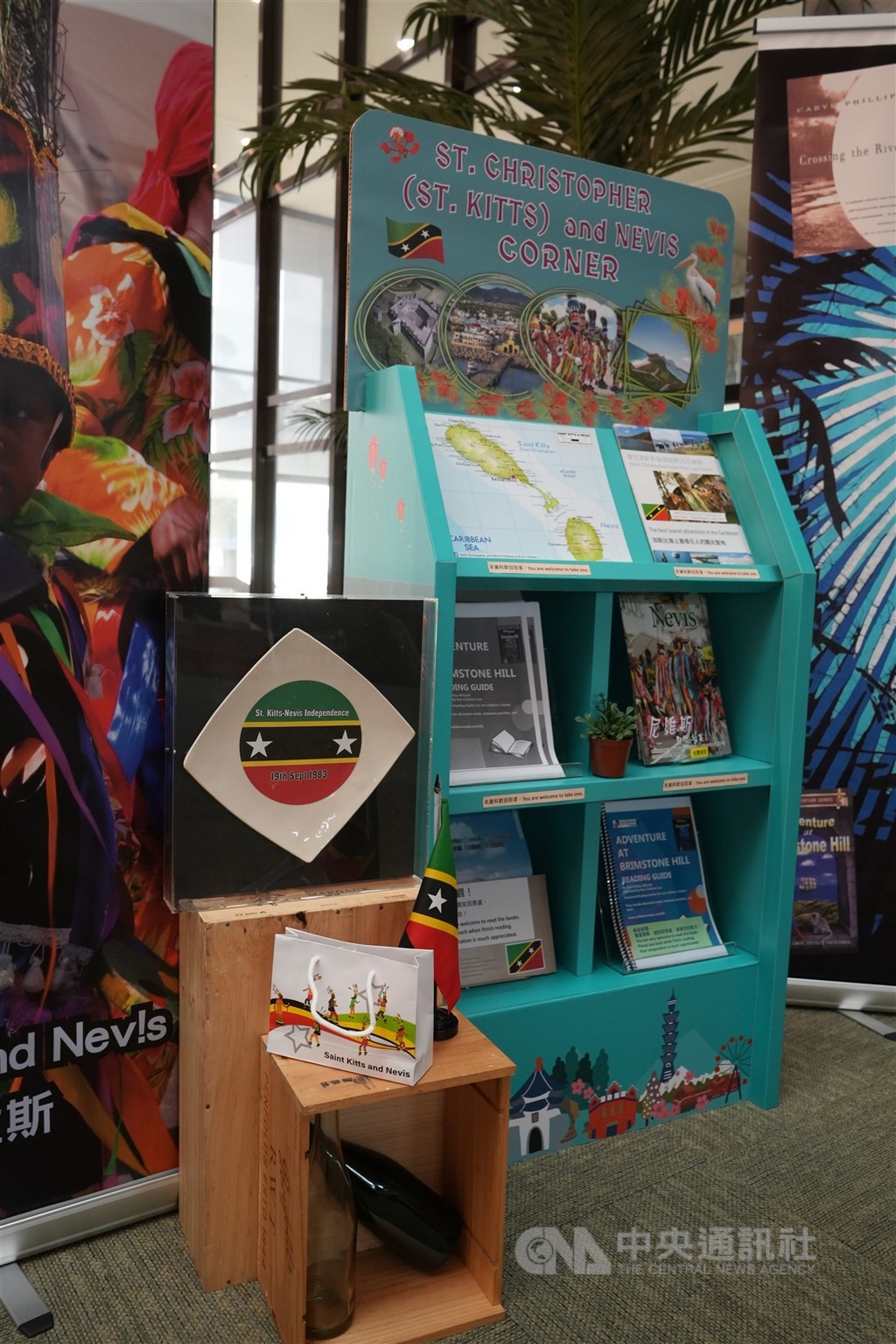 Saint Christopher and Nevis Ambassador Jasmine Elise Huggins said she hopes the books can help Taiwanese to appreciate, learn, and understand more about her country's culture.

Huggins said she hoped the books could also help further the efforts by Taiwan's government to make the East Asian country a bilingual nation by 2030.

In Saint Kitts and Nevis, where English is the official language, children are encouraged to read voraciously so that they can become masters of the language, Huggins said.
View All