Taiwan barista comes third at World Latte Art Championship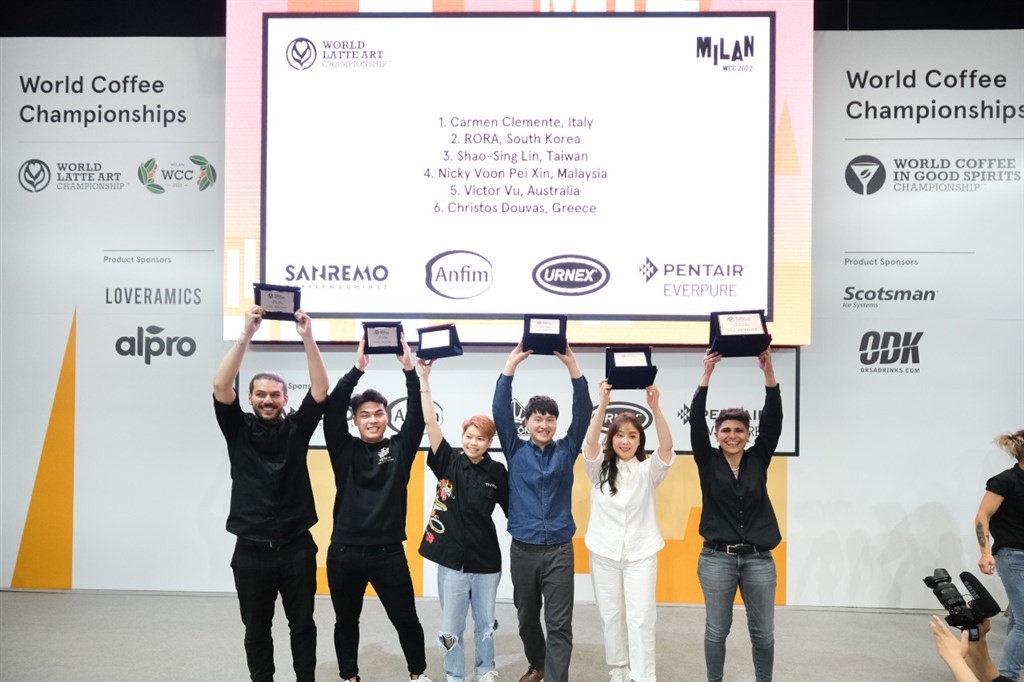 Taipei, June 26 (CNA) Taiwanese barista Lin Shao-sing (林紹興) won third place in the latte art competition of the World Coffee Championships, which concluded on Saturday in Milan, Italy.
Lin came third after going through three rounds of the World Latte Art Championship, starting with the preliminary round which required baristas to make a creative pattern. He then advanced to the first round where he had to make two identical free-pout lattes and two identical designer lattes that challenged his decoration and etching techniques.
Lin and 11 other baristas moved on to the semifinal where they each made one matching set of free-pour macchiatos and two matching sets of different free-pour latte patterns. Lin and five others then advanced to the final round.
In the final, the baristas were judged on creativity, visual attributes, contrast in patterns, and identical patterns in pairs as they had to make two different matching sets of free-pour latter patterns and one matching set of designer lattes. Lin ended up in third place behind South Korean barista RORA and the event's champion Carmen Clemente from Italy.
During the event, Lin at one point drew the attention of the competition's MC for a bag of popular Taiwanese puffcorn snack from Kuai Kuai (乖乖).
When asked on stage to explain why he had the snack, Lin said that it was a tradition in Taiwan to utilize the pun in the snack's name, meaning to be well-behaved, by placing it next to machines so they would function without glitching.
When explaining his theme of choice for the competition, Lin gave the judges a map to a zoo and said that he would be creating patterns resembling a zebra, tiger, and dog.
Lin said since going to the zoo was his favorite thing to do with his family in his childhood, he intended to express that same feeling of joy in his coffee.
In the end, Lin walked away with third place with the animals he made in his coffee.
The World Coffee Championships was held from June 23-25. The entire 2022 event was made up of seven championship categories consisting of the World Barista Championship, World Coffee in Good Spirits Championship, World Brewers Cup, World Cup Tasters Championship, World Coffee Roasting Championship, the Cezve/Ibrik Championship, and the World Latte Art Championship, which Lin participated in.