Human bones from 400 years ago unearthed in northeastern Taiwan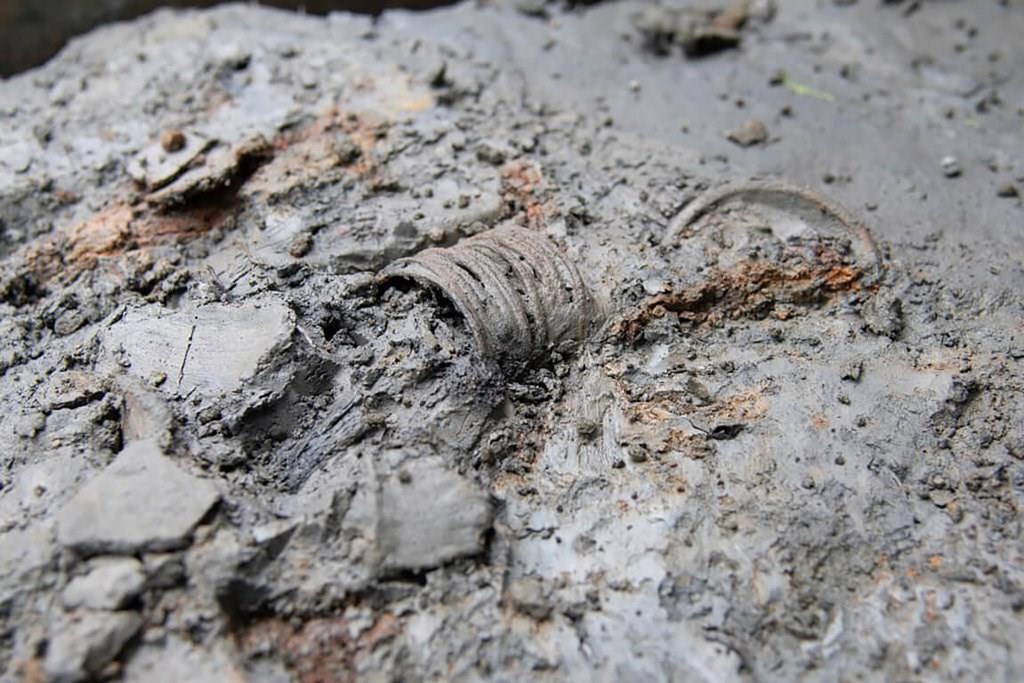 Taipei, May 18 (CNA) National Ilan University (NIU) in the northeastern Taiwan county of Yilan said Wednesday it has found human bones and objects on campus that it believes could date from four centuries ago.
The university said in a press statement that since May 10 three tombs have been unearthed at a construction site at the university's College of Electrical Engineering, where metal braids, glass beads, copper bells and bracelets were found.
In addition, human bones that appear to belong to three different bodies were also discovered at the site, the university said.
The university said bones and objects dating back 400 years ago were first found on the school campus in 1926 and that they are believed to be part of Shihsanhang Culture (十三行文化).
According to the Ministry of Culture, Shihsanhang Culture started in northern Taiwan 1,800 years ago and ended roughly with the influx of migrants from China 400 hundred years ago, a period identified in Taiwan as the Iron Age.
The discoveries in May, as well as others in 2000 and 2006, are likely from the same period, according to NIU.
Excavation work is ongoing, it added.