Golden Horse Awards: Taiwanese-American Fiona Feng-i Roan wins best new director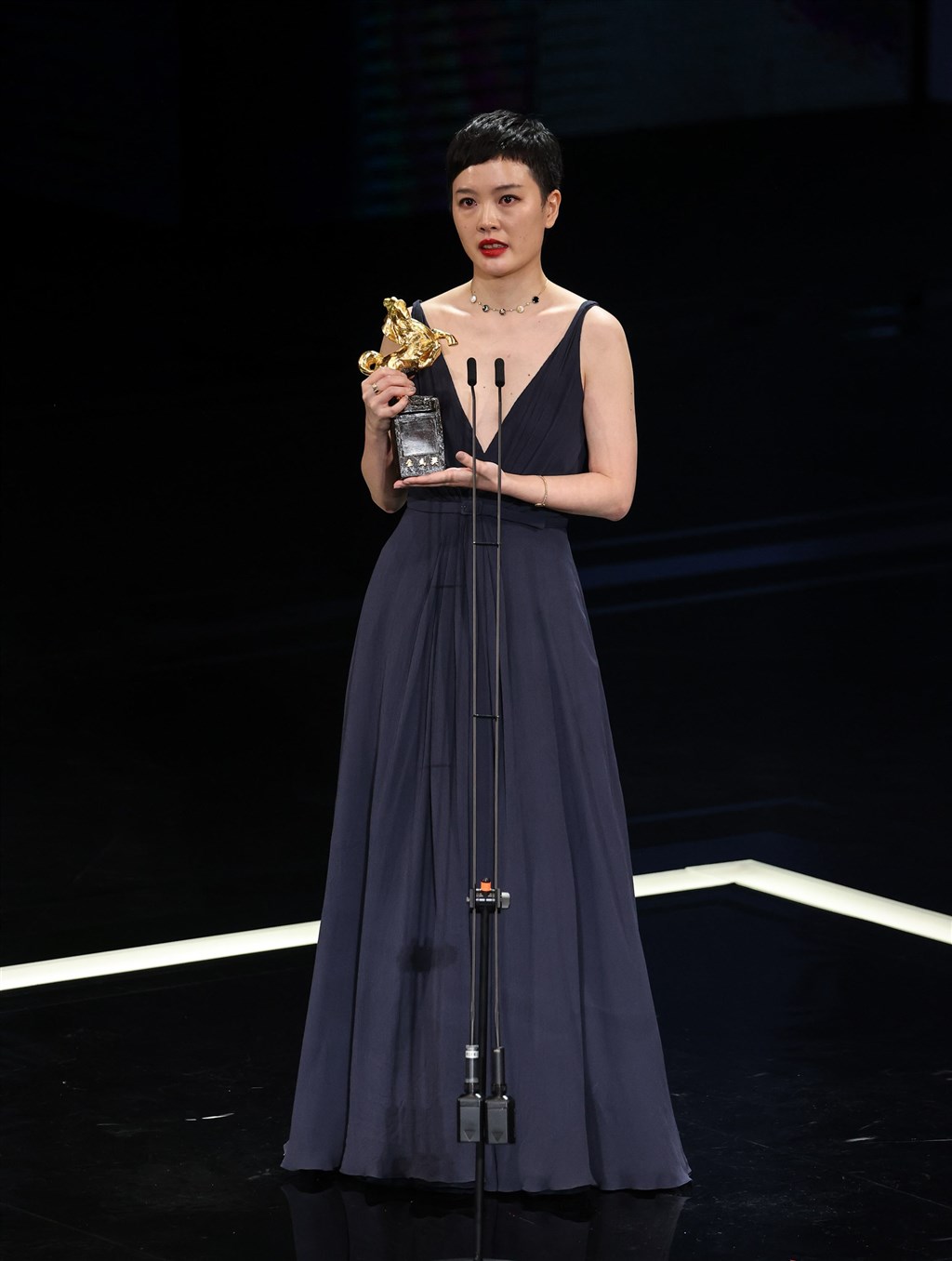 Taipei, Nov. 27 (CNA) Director Fiona Feng-i Roan won the prize for best new director at the 58th Golden Horse Awards in Taipei on Saturday for her debut feature-length film "American Girl," depicting a teenage girl who grew up in Los Angeles and her adjustment to life in Taiwan.
The Taiwanese-American director thanked all those who have helped in the making of the movie and all those who supported her when accepting the award at the Sun Yat-sen Memorial Hall.
She also thanked her producer Clifford Miu (苗華川) for his dedication.
"In the last three years, there has not been a day when we did not think about 'American Girl," not a day when we did not try to make the movie better," Roan said.
"American Girl," tells the story of 13-year-old Fen from Los Angeles and her struggles to adapt to life in Taipei when she relocates to Taiwan during the SARS outbreak of 2003.
As Fen navigates her way through school and reconnects with her long-separated father, her turbulent bond with her mother worsens. She further drifts away from her mother before her younger sister is misdiagnosed with SARS.
From ifilm's YouTube channel
Roan received her directing Master of Fine Arts degree from the American Film Institute and previously studied classical Chinese literature at National Taiwan University.
Her bilingual works focus on female protagonists and family relationships, including her 15-minute 2017 autobiographical short film "Jie Jie," which won the HBO Asian Pacific American Visionary Award and the audience award at Short Shorts & Asia Film Festival (Tokyo).
The other best new director contenders at this year's Golden Horse Awards were Taiwanese Hsu Fu-hsiang for comedy horror "Treat or Trick," Taiwanese Yin Chen-hao for romance drama "Man in Love," Hong Kongers Rex Ren and Lam Sum for political drama "May You Stay Forever Young," and Vienna-based director C.B. Yi for gay drama "Moneyboys."
"American Girl" also won the non-competition Golden Horse Audience Choice Award and the Taipei Golden Horse Film Festival's FIPRESCI (International Federation of Film Critics) Prize at the awards nominee party at the Mandarin Oriental in Taipei on Friday night.
The annual Golden Horse Awards, established in 1962, are considered one of the most prestigious and time-honored film awards in the world of Chinese-language cinema. However, Beijing has boycotted the awards since 2019, resulting in many Chinese and Hong Kong filmmakers staying away.