Baishatun Mazu to embark on longest procession in Taiwan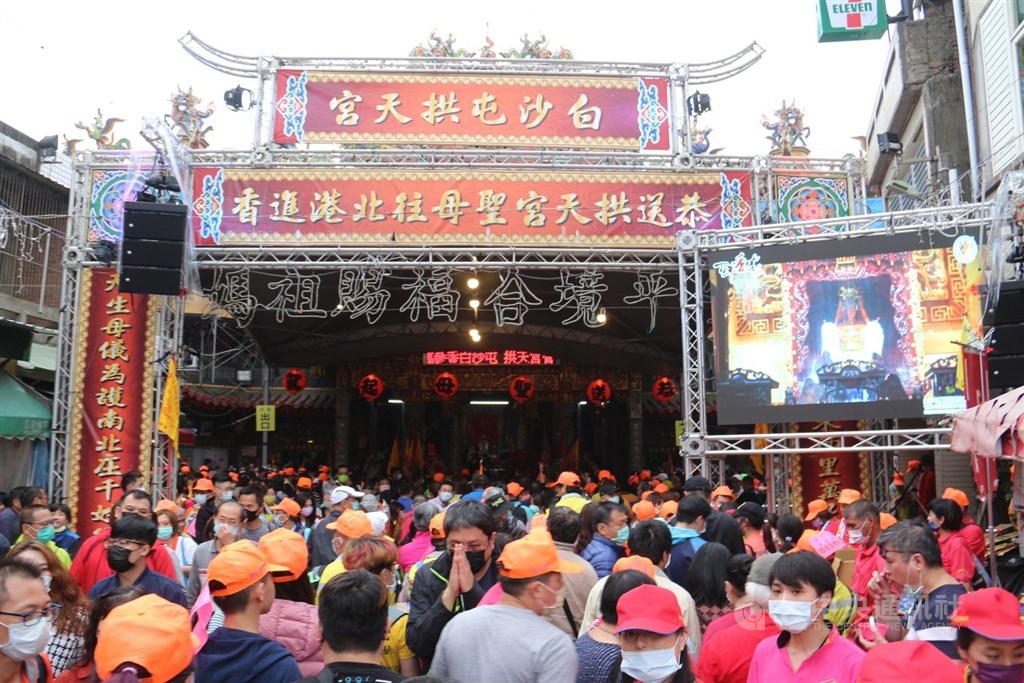 Taipei, April 11 (CNA) The procession of the sea goddess Mazu organized by the Baishatun Gongtian Temple in Miaoli County, which travels the farthest of all such religious pilgrimages in Taiwan, is set to begin late Sunday.
According to the organizers, some 78,000 people have signed up to take part in this year's procession that will travel around 400 kilometers to Baigan Chaotian Temple in Yunlin County and back, eclipsing the previous record of 55,000 set last year.
Pre-procession rituals began late Thursday by raising a banner to announce the start of this year's event, and local worshipers have swarmed into the Miaoli temple since then, presenting food offerings and praying for a smooth journey.
The banner will be carried at the front of the procession, which is scheduled to begin at 11:40 p.m. Sunday.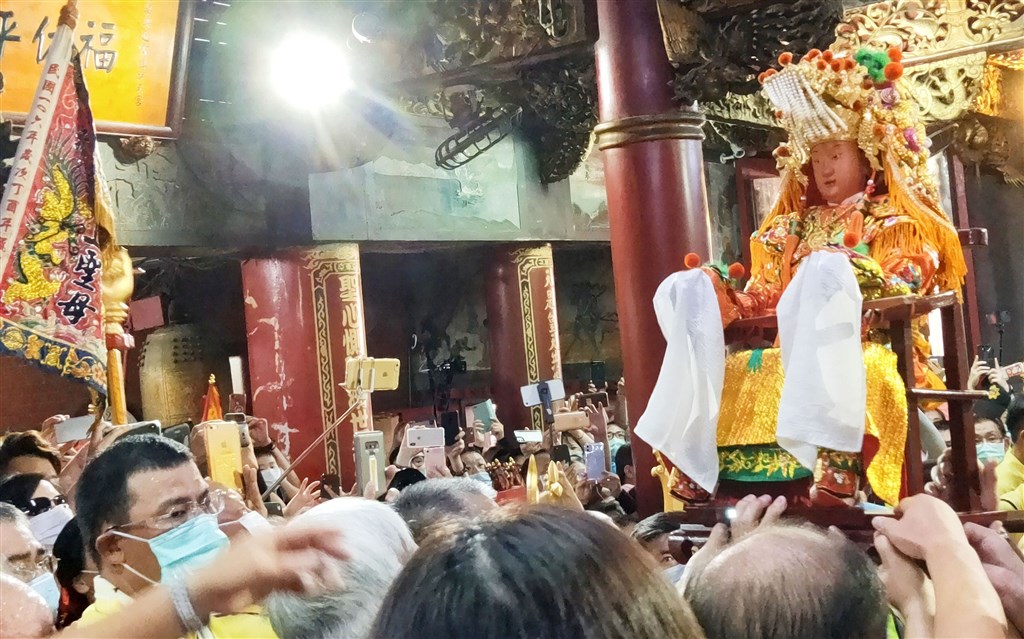 The Baishatun Mazu procession is not only officially recognized as the one with the longest journey, but is also known for its unplanned route, which is determined by the way in which Mazu's palanquin moves or tilts during the procession.
Only the dates of arrival at the Yunlin temple and back in Miaoli are fixed, having been decided by the sea goddess during a ritual held before the Lunar New Year.
Otherwise, the procession makes sudden turns and stops that are interpreted as reflecting the deity's intentions, according to the Ministry of the Interior website on Taiwan's religious scenes.
This year, Baishatun Mazu is scheduled to arrive at the Yunlin temple on April 16, where a fire will be lit for worshipers to take back to the Miaoli temple.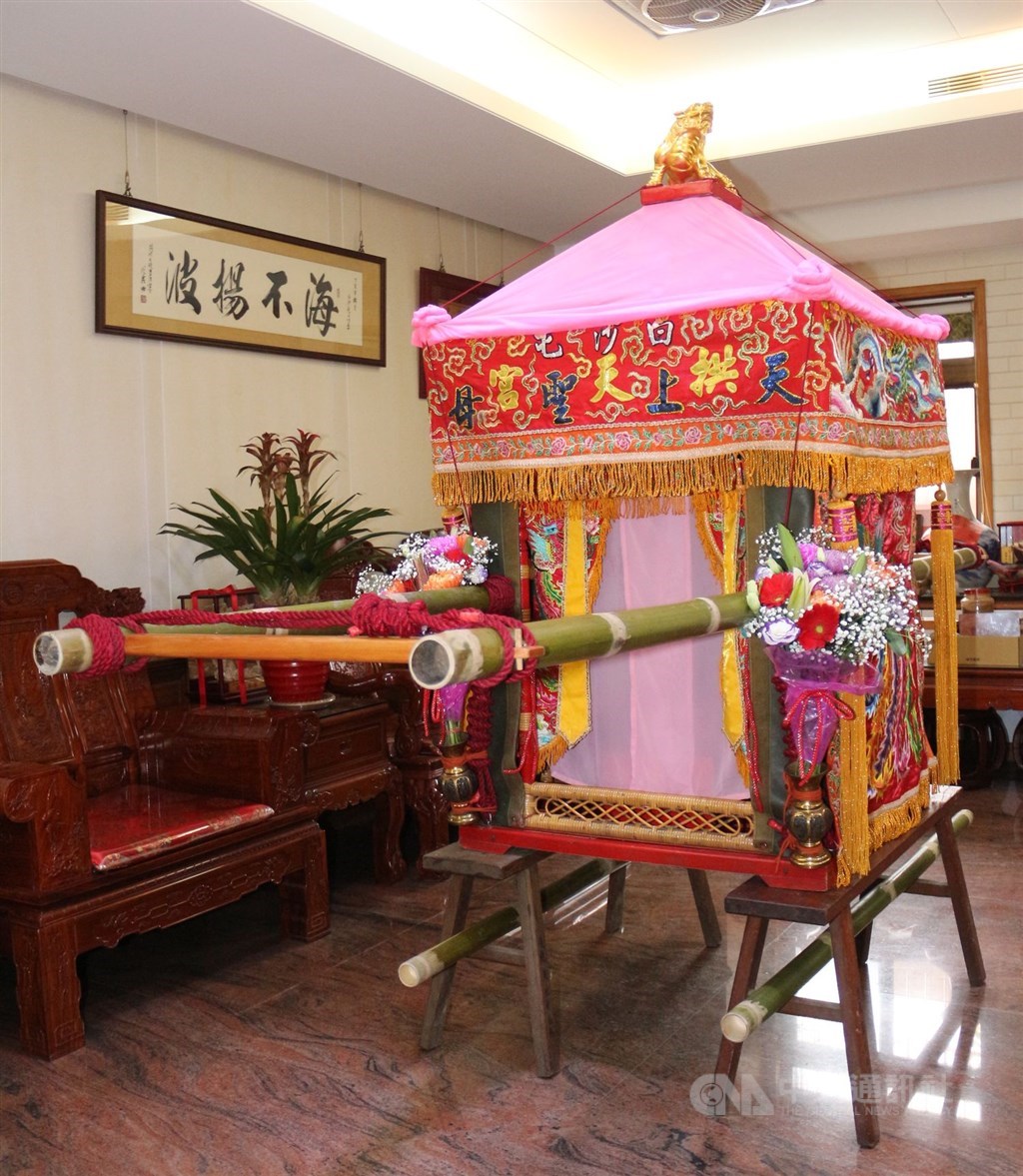 The Baishatun Mazu procession will begin the return journey on the same day to make it back to Miaoli by April 19, and a ritual using the fire will be held to "renew the divine spirit."
In comparison, the 350-km Dajia Mazu pilgrimage from Taichung to Chiayi and back, which started on Friday, has a pre-determined list of temples the sea goddess will stop at along the nine-day journey.
If Baishantun Mazu takes Provincial Highway No. 1 on her way south, the procession is likely to meet up with Dajia Mazu in Yunlin on Wednesday, the organizers said.
Traffic control measures will be in place in Miaoli for the start of the procession, but the organizers said they have streamlined rituals for this year's event amid ongoing COVID-19-related restrictions.
Worshipers are urged to follow health authorities' disease prevention guidelines. Among them, they will not be allowed to kneel under the palanquin to seek the deity's blessing this year, the organizers said.