CORONAVIRUS
/
Library visits hit by COVID-19 in 2020, e-book demand surges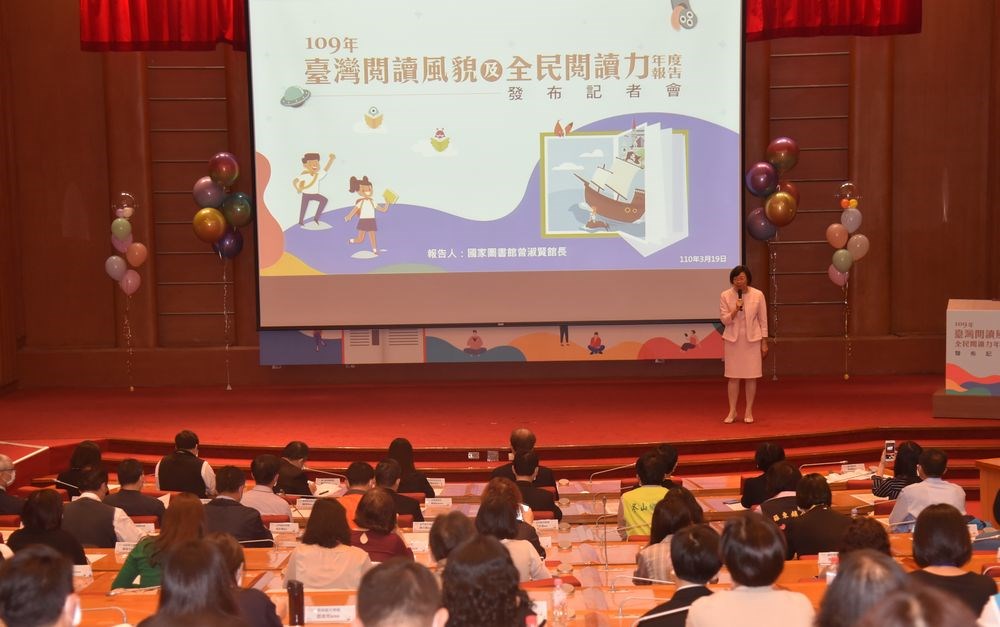 Taipei, March 19 (CNA) Visits to public libraries in Taiwan dropped over 30 percent in 2020 amid the COVID-19 outbreak, but the number of e-books borrowed surged more than 40 percent for the second year, according to an annual report published on Friday.
A total of 79.69 million visits to public libraries were recorded last year, a drop of 35.12 million, or 30.59 percent from 2019, said Tseng Shu-hsien (曾淑賢), director general of the National Central Library, which released the annual report during a press conference in Taipei.
Citing the impact of COVID-19, the number of book loans, which can be for one or more books, also fell 3.27 percent to 22.20 million, she added.
However, the number of e-books borrowed continued the growth seen in recent years, surging 42.35 percent from the previous year to 3.63 million in 2020, the report showed.
In total, 80.15 million books were borrowed in 2020, down slightly from 81.30 million in 2019, according to the National Central Library.
Nearly half of the books borrowed were in the categories of language learning and literature, which were the top interests shared by men and women, and the most popular author was Japanese mystery writer Keigo Higashino, according to the report.
Apart from literature and books on learning languages, the report showed that female readers preferred books about cooking, beauty tips, painting and arts, while male readers were more interested in those about travel and leisure, crafts and science.
As with 2019, women borrowed more books (48.27 million) than men (31.88 million), according to the report.
View All