Taiwan's 'I WeirDO' named best film at London East Asia festival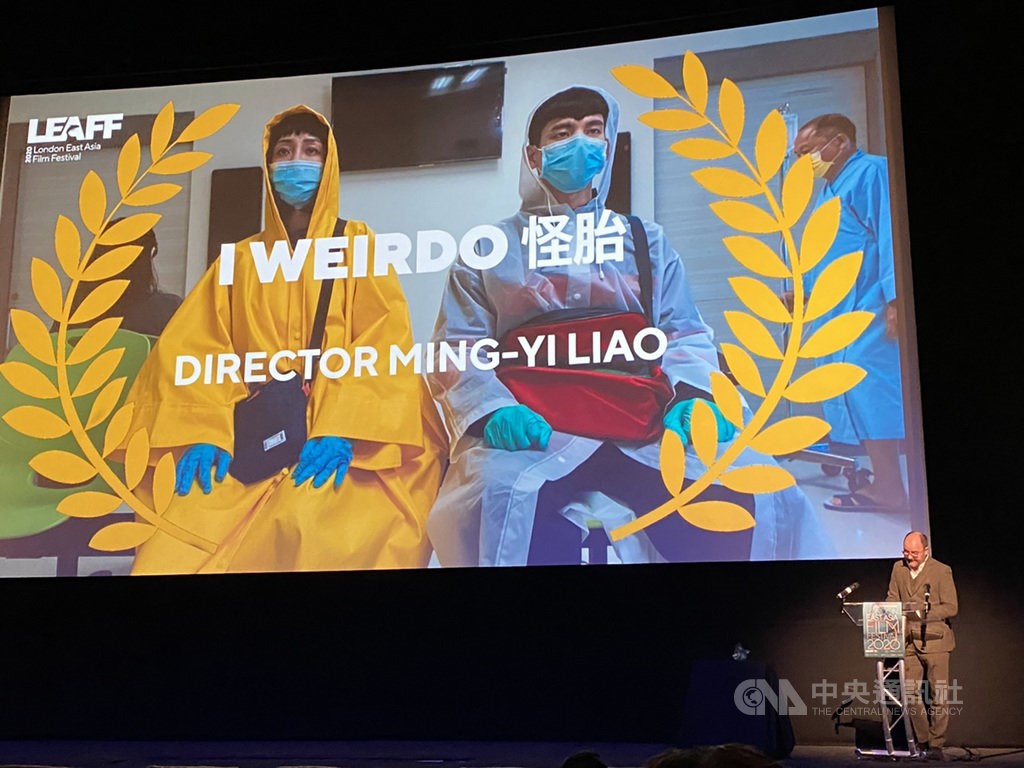 London, Dec. 13 (CNA) The Taiwanese comedy "I WeirDO" (怪胎) won the best film award Saturday at the 2020 London East Asia Film Festival (LEAFF), the biggest Asian film festival in the United Kingdom.
Written and directed by newcomer Liao Ming-yi (廖明毅), the movie tells the story of two lovers who suffer from obsessive compulsive disorder (OCD). It has been touted as the first feature film in Asia shot entirely on an iPhone.
At the awards ceremony Saturday, Liao said he was gratified that the movie had won a major prize and was deeply moved that a physical ceremony could be held, despite the challenges resulting from the COVID-19 pandemic.
The film recently won the Network for the Promotion of Asian Cinema's NETPAC Award at the Bucheon International Fantastic Film Festival in South Korea as well as the Crystal Mulberry Award and Purple Mulberry Award at the Far East Film Festival in Udine, Italy.
It also picked up the Audience Award at Canada's Fantasia International Film Festival and the Honorable Mention Award at the 2020 New York Asian Film Festival (NYAFF).
At home, Taiwanese Austin Lin (林柏宏) and Nikki Hsieh (謝欣穎), who starred in "I WeirDo," were nominated for the best leading actor and actress prizes at the 2020 Golden Horse Awards.
The jury at the 2020 LEAFF competition included Sabrina Baracetti, a programmer at Udine Far East Films; Paolo Bertolin of the Venice International Film Festival and Director's Fortnight at Cannes; Kiki Fung of the Hong Kong International Film Festival; and Ellen Y. D. Kim of the Bucheon International Fantastic Film Festival.
The LEAFF was conducted partly online Dec. 10-13, featuring 10 films from five countries, including three Taiwanese films "Detention," "I WeirDO" and "Wild Sparrow."