National Taichung Theater to stage 'La Bohème' over Christmas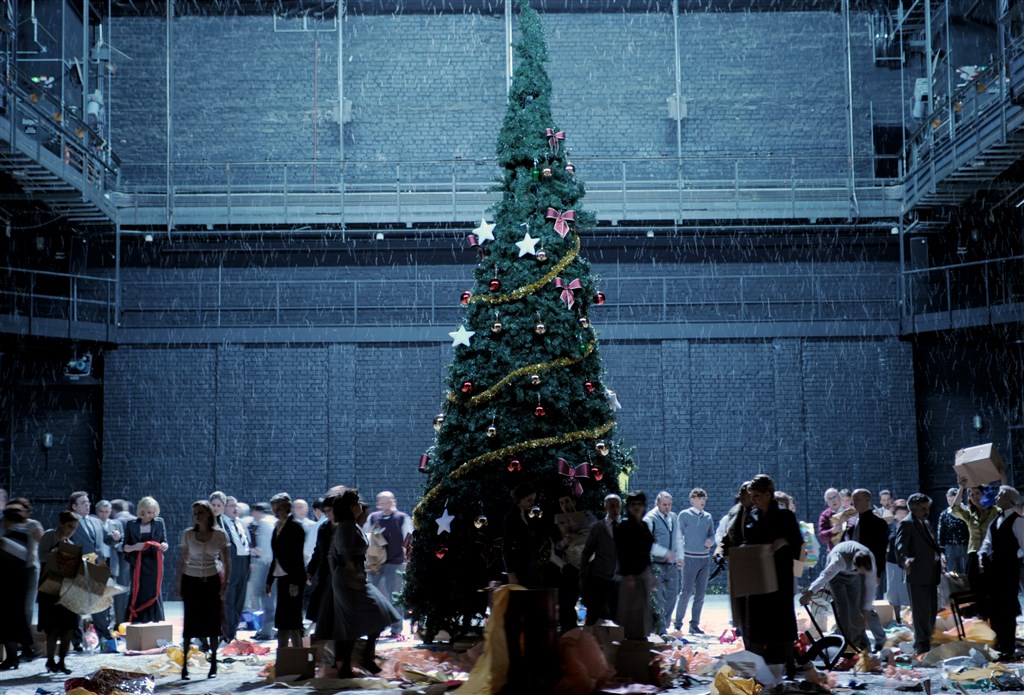 Taipei, Nov. 22 (CNA) The National Taichung Theater will present Giacomo Puccini's "La Bohème" in late December in a production that will highlight the opera's setting around Christmas time, according to the venue.
German director Andrea Homoki has created a version of the Italian opera based on a 2008 production by Komische Oper Berlin that will have no intervals between any of the four acts and is centered around a 7.5-meter tall Christmas tree, according to the theater.
"It is part of our mission to present at least one opera a year since the venue was built as an opera house," said Joyce Chiou (邱瑗), general and artistic director of the theater.
The opera will be performed with the National Symphony Orchestra conducted by its artistic adviser, Lü Shao-chia (呂紹嘉).
The theater has also specially assembled a chorus to nurture more opera singers that has trained six months for the production, Chiou told CNA recently.
Two casts comprising both Taiwanese and foreign opera singers have been selected for the four performances from Dec. 24-27. Among them, Taiwanese soprano Lin Ling-hui (林玲慧) will play the leading role Mimi in the second and fourth performance.
"I'm very much looking forward to see the different interpretations by singers with Eastern and Western cultural backgrounds," Lin said in a statement issued by the theater.
Lin will be paired with Danish tenor Adam Frandsen, who will play the role of Rodolfo, while the other pair of lead singers will be Italian soprano Jessica Nuccio and South Korean tenor Hoyoon Chung.
The role of Musetta will be played by Taiwanese Huang Li-chin (黃莉錦) and Italian Veronica Granatiero, while American baritone Ethan Vincent will share the role of Marcello with Taiwanese Chao Fang-hao (趙方豪).
The five foreign singers are already in Taiwan and undergoing the mandatory 14-day quarantine before they begin rehearsing, the theater said.
But Japanese Tetsu Toshita, who took part in the production's 2008 premiere in Japan, will stand in for Homoki, who is unable to travel to Taiwan because of his positive COVID-19 diagnosis.
Meanwhile, the COVID-19 pandemic has led to the cancellation of three foreign productions planned by the Taichung theater in December -- "The Cherry Orchard" by Belgium group tg STAN, "Fishbowl" by Le Fils du Grand Reseau Theatre Company of France, and "Anywhere" by France-based Theatre de l'Entrouvert.
(By Chao Ching-yu and Kay Liu)enditem/ls