Taipei Fringe Festival to stage hundreds of performances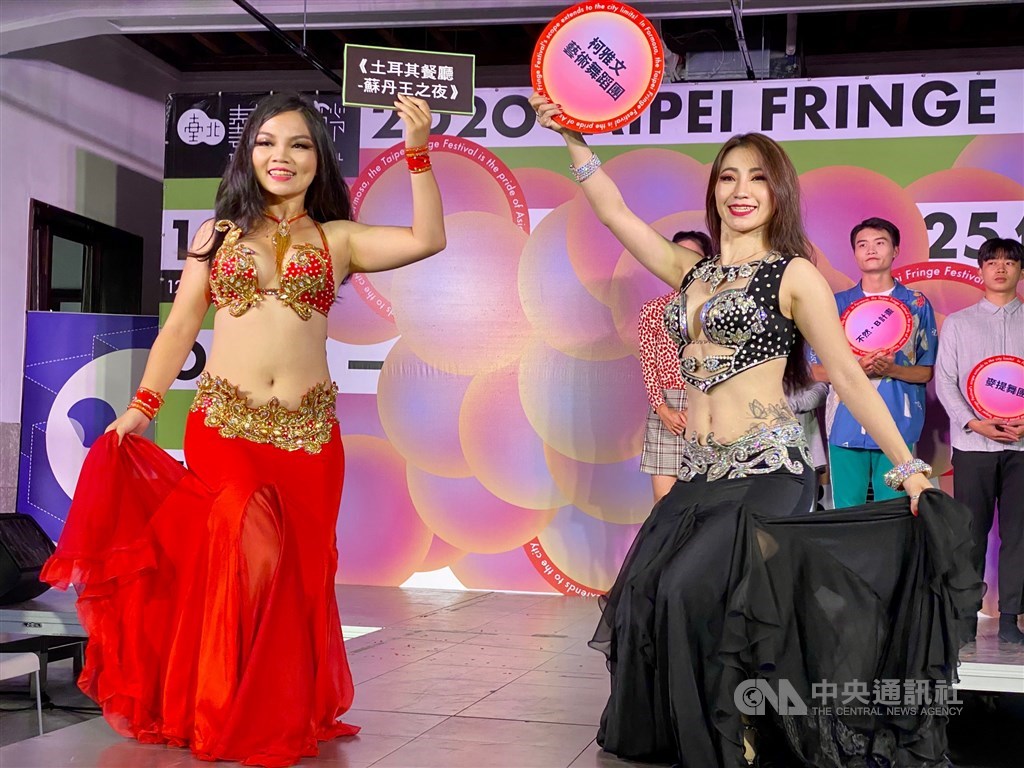 Taipei, July 1 (CNA) The annual Taipei Fringe Festival (TFF), which provides a platform for up and coming artists, will stage over 500 performances at numerous venues around Taiwan's capital this year, the organizers said Wednesday.
The festival, now in its 13th year, will be held from Aug. 22 to Sept. 6 at 25 venues across the city, showcasing theater, dance, music, comedy, cabaret, and cross-genre performances by 125 groups, said Austin Wang (王孟超), director of Taipei Performing Arts Center.
The 568 performances will be staged throughout the city, including at unorthodox venues, such as cafes and landmark historical city blocks, Wang said.
"The Taipei Fringe Festival acts as a platform for young artists looking for a stage and we do not have auditions, which is in line with the initial meaning of why fringe festivals were formed," Wang told CNA.
The concept of a "fringe festival" originated in 1947, when a handful of theater groups who were not invited to perform at the Edinburgh International Festival decided to create their own event to rival the festival, Wang said.
Performances include Ko Ya Wen Belly Dance, an 11-piece dance group that will perform a Turkish belly dance titled "Turkish Restaurant -- Sultan's Night" to show Taiwanese audiences a mysterious yet joyful style of dance.
"Our performance recreates the mood one would experience if you entered a belly dancing restaurant in Turkey, watching a joyful performance while eating a meal," said Ko Ya-wen (柯雅文), leader of the dance group.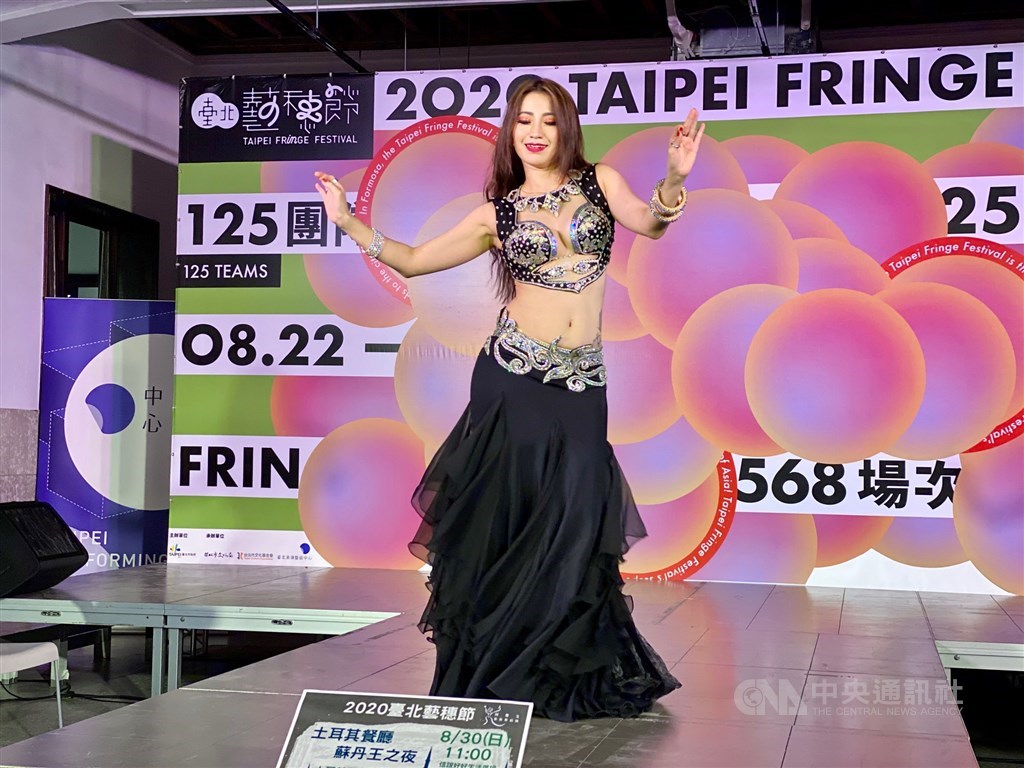 Established in 2019, the group wants to change the way belly dancing is viewed in Taiwan to a technical and challenging art form instead of just focusing on the exotic attire the dancers wear.
Meanwhile, a cross-genre performance titled "This is not a solo dance" by Yun Collective will perform a dance about the right of women to freely express themselves.
The performance, inspired by Chinese calligraphy and the Chinese character for "woman," sees a dancer pour black ink over herself, creating traces of ink on paper placed on the ground as she moves across it.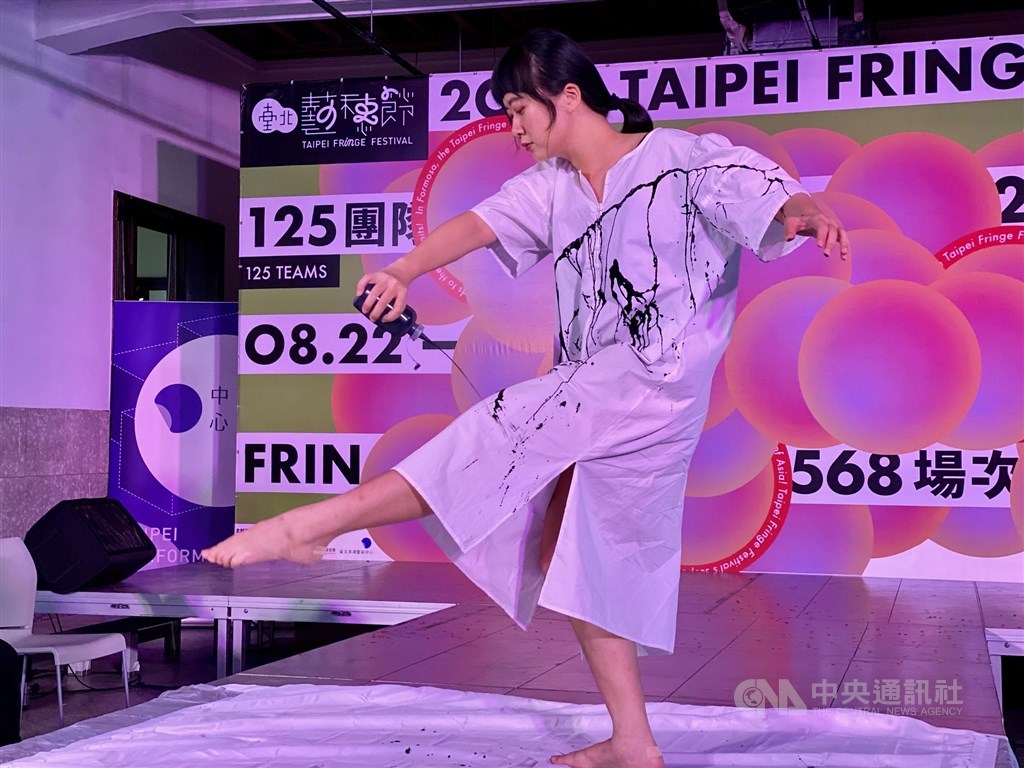 "We hope to spread the concept that women are free to express their own dance and not be bound by certain images," said Ruby Chang (張芸爾), the head dancer of the group.
People can log onto the Taipei Fringe Festival website for ticketing information.