PHOTO ESSAY
/
COVID-19 featured at annual Fulong sand sculpture fest
The 13th annual Fulong International Sand Sculpture Art Festival, organized by the Northeast and Yilan Coast National Scenic Area, is being held this year under the theme "The Giant in Wonderland," with 32 pieces on display through Sept. 30.
The central piece is a 55-meter sculpture of a giant, lying on the beach awaiting rescue. Among the sculptures by the 13 Taiwanese artists participating in the festival is an eye-catching 8-meter tall pyramid, which is being highlighted by the organizers.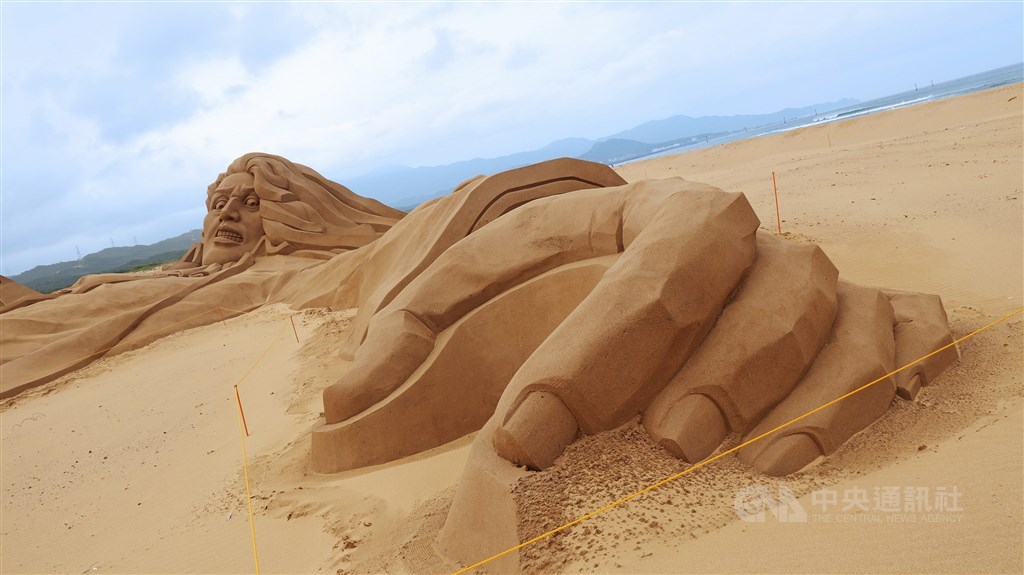 The festival, which opened at the end of May during the COVID-19 conoravirus pandemic, drew the attention of Health Minister Chen Shih-chung (陳時中) and Transportation Minister Lin Chia-lung (林佳龍), who visited the site on Monday.
Of particular interest to Chen was a sculpture that paid tribute to him and other frontline health workers in Taiwan, where there have been fewer than 500 confirmed COVID-19 cases since the outbreak of the disease late last year.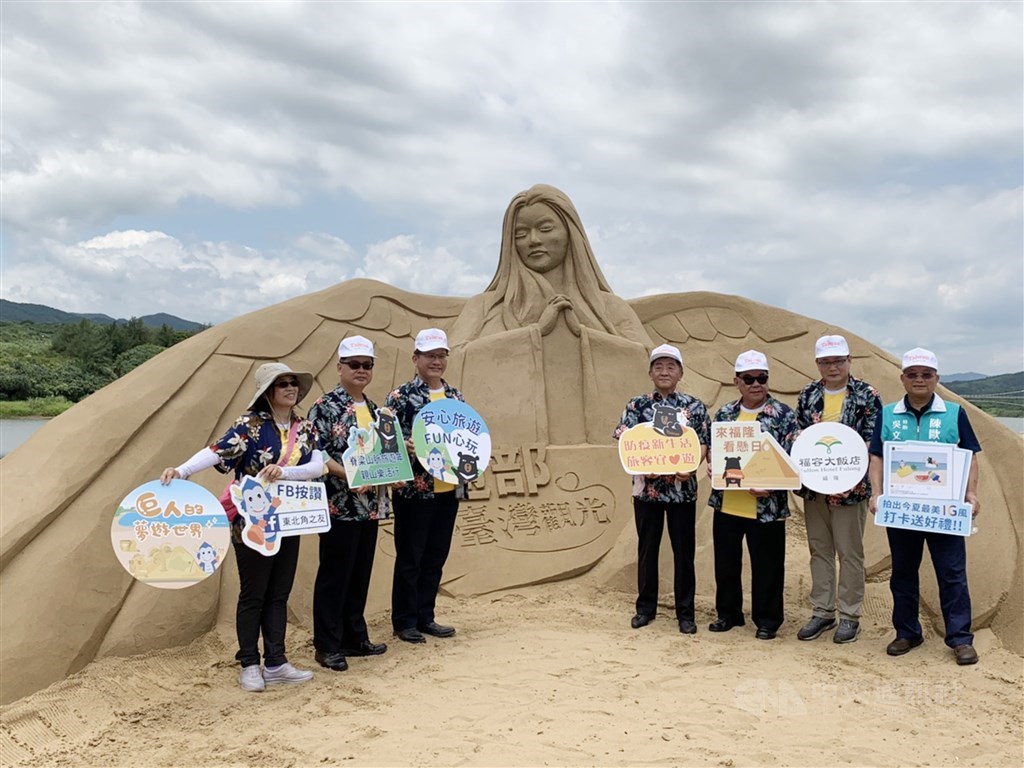 The ticketed sand sculpture festival is open daily between 8 a.m. and 6 p.m., with the final entry time set at 5:30 p.m.
The 3-kilometer long Fulong beach in New Taipei's Gongliao District is a five-minute walk from Fulong Railway Station.
(By Kay Liu)
enditem/pc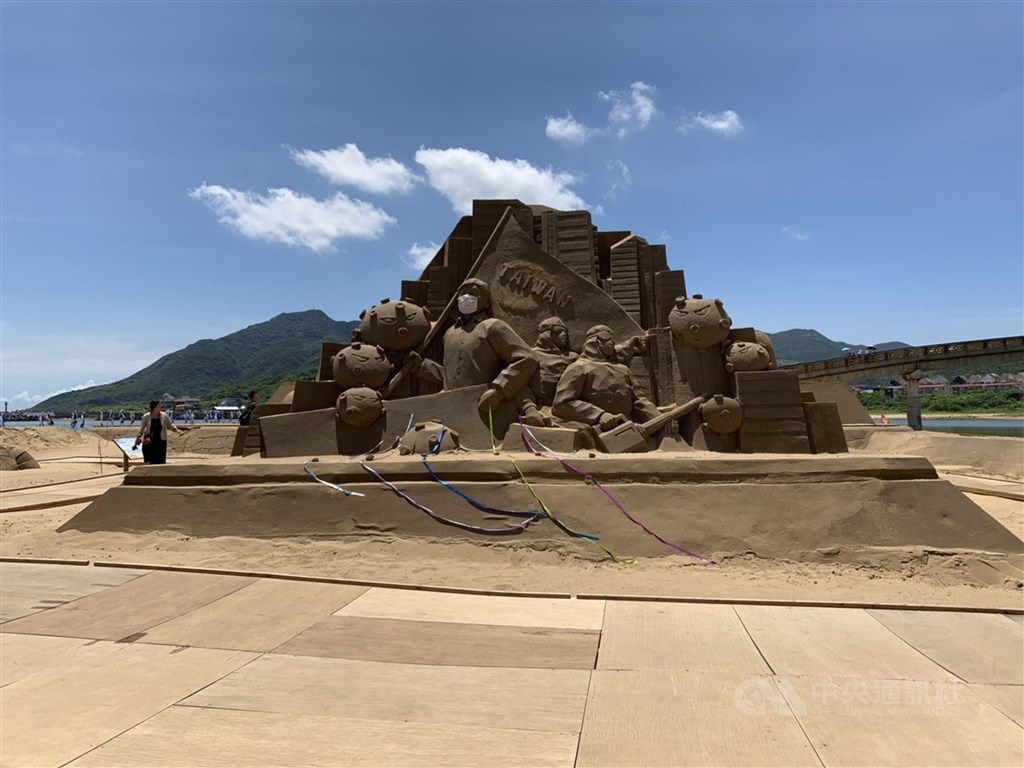 View All