Traditional arts center puts temple culture in the spotlight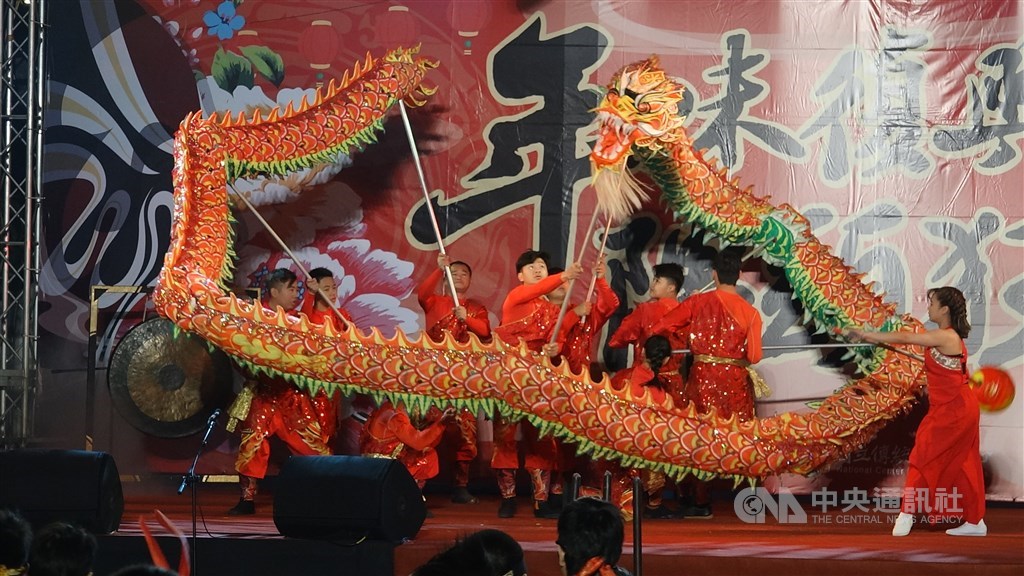 Taipei, Feb. 2 (CNA) The National Center for Traditional Arts (NCFTA) held two days of performances in Taipei this weekend to highlight Taiwan's traditional temple culture to welcome the Lunar New Year and ward off perils.
The events were held at the outdoor plaza of the Taiwan Traditional Theatre Center, an NCFTA organization, and included the beating of war drums and folk militia shows by the Chio Tian Folk Drums and Arts Troupe and Taiwan Zhen Zong Culture and Art Troupe.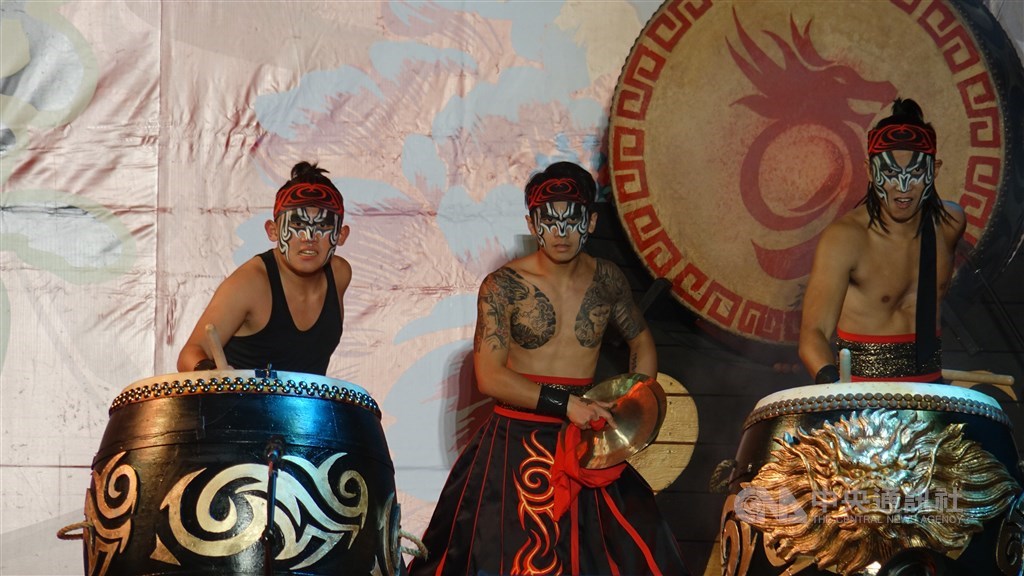 Lin Mao-hsien (林茂賢), a professor in National Taichung University of Education's Department of Taiwanese Languages and Literature and host of the event, told CNA that the beating of war drums was to create energy and strength and folk militias were created to protect early settlements from harm.
"When the Han Chinese first started to immigrate to Taiwan during the end of the Ming Dynasty, there were many fights between people of various ethnic groups. So militia performances combined with religious rites were created to provide protection for villages," he said.
The performances also featured the T.S.D dance crew, which added a twist of hip-hop dance in their interpretation of the "Jia Jiang," a ritual procession of spirit soldiers usually seen at temple fairs to exorcise threatening spirits and keep communities safe.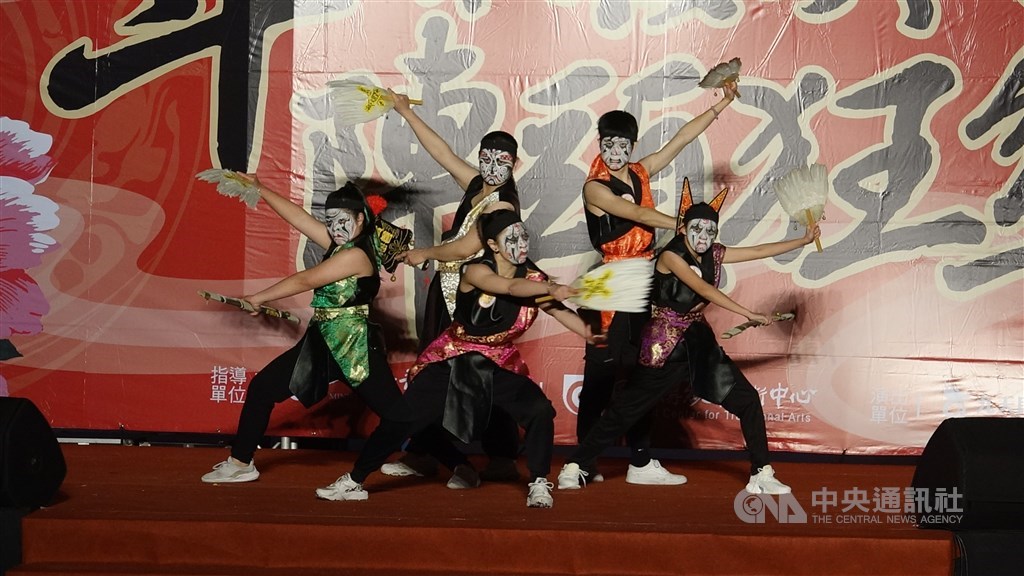 The "Jia Jiang" are also believed to expel diseases that are sometimes descended on humans as punishment from the heavens, Lin said.
"This is actually logical because when humans lose regard for hygiene and go around eating wild animals, then they'll likely contract diseases," Lin said. "So then we need the 'Jia Jiang' to help expel the disease and take it away."
The Taipei Ching Ho Kuang Lion Dance Troupe, meanwhile, performed a lion dance, which has been a part of ethnic Chinese culture for thousands of years and is believed to chase away supernatural perils and invite longevity and good fortune.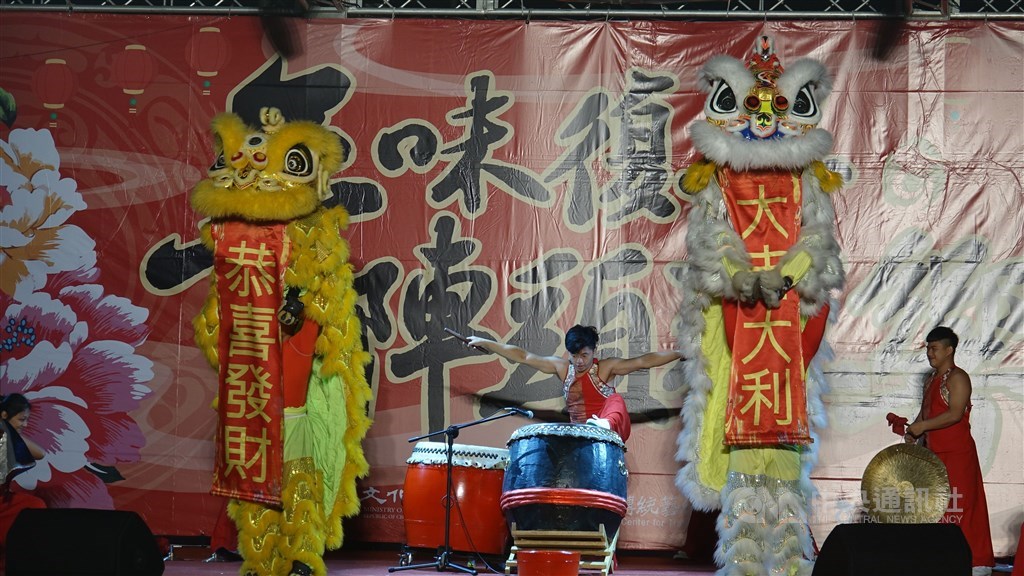 Deputy Culture Minister Hsiao Tsung-huang (蕭宗煌) said the event was meaningful because it took a fading local folk culture and put it on the stage for people to relive their memories.
"In the past, during Lunar New Year, there used to be many traditional folk performances at the local temple or on the streets, but as society has changed, those events are starting to become mere memories," Hsiao said.
Some 300 people braved the cold and turned up to the event on its opening day Saturday to watch the performances.
The National Center for Traditional Arts is a subsidiary organization of the Ministry of Culture tasked with conserving and promoting the nation's traditional arts, Hsiao said.