Iconic 'Great Wave,' other Japanese art to be displayed in Taiwan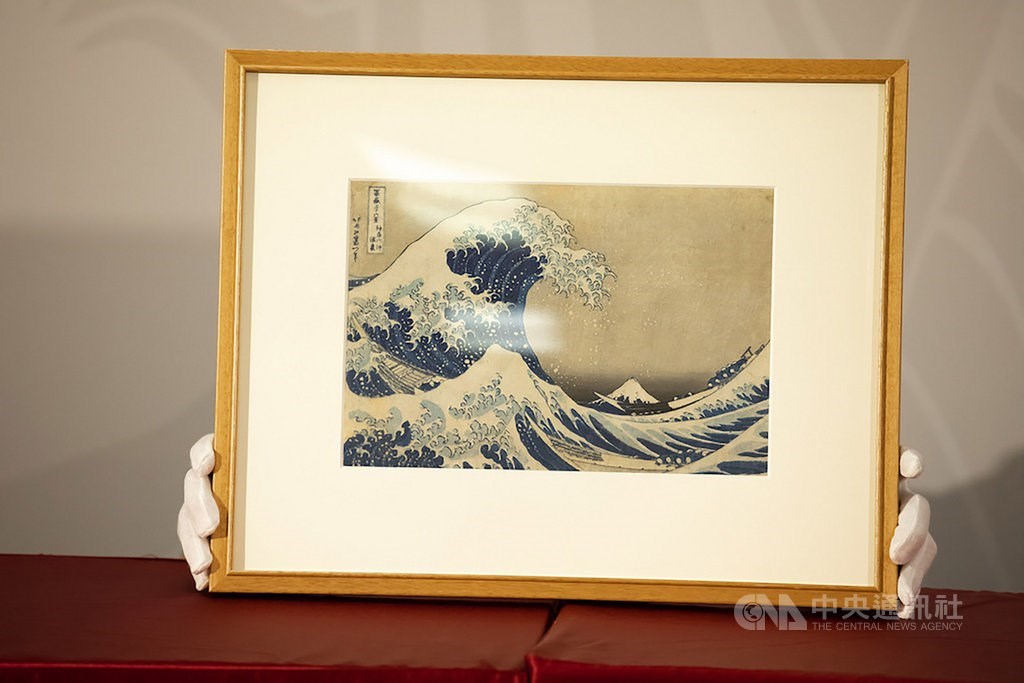 Taipei, Jan. 14 (CNA) A collection of Japanese woodblock prints and paintings, including the classic "The Great Wave off Kanagawa," will be exhibited in Taiwan for four months, starting Jan. 18, the organizers said Monday.
Titled The History of Ukiyo-e, the exhibit features 146 art pieces from five artists of the ukiyo-e genre, a style of Japanese art that flourished from the 17th to 19th century.
The exhibition, to be held at National Chiang Kai-shek Memorial Hall Jan. 18 to April 19, comprises a collection owned by famous Japanese ukiyo-e connoisseur Nakau Ei, according to one of the organizers.
Nakau, 85, has nearly 5,000 ukiyo-e woodblock prints and paintings in his collection, and lends them to museums across Japan on a regular basis, said Gotani, a representative of the Kobe Shimbun that is jointly organizing the exhibition with Taipei-based Media Sphere Communications LTD., at a press conference in Taipei.
The display in Taiwan will feature a woodblock print series called "Thirty-six Views of Mount Fuji," which includes the iconic "The Great Wave off Kanagawa," also known as "The Great Wave," Gotani said.
Created by artist Katsushika Hokusai when he was 72 years old, "The Great Wave" depicts three boats threatened by a large wave, with Mount Fuji dwarfed in the background, and is considered one of the most famous Japanese artworks.
Another piece in the series is "Fine Wind, Clear Morning," also known as "Red Fuji," and shows Mount Fuji tinged red by the rising sun.
The series actually consists of 46 prints, as Hokusai decided to add 10 pieces after the series was initially released, according to Gotani.
Apart from the series by Hokusai, the exhibition will feature the works of Utagawa Hiroshige, Kitagawa Utamaro, Toshusai Sharaku, and Utagawa Kuniyoshi, Gotani said.