Indigenous performing arts to be showcased in Taipei, Kaohsiung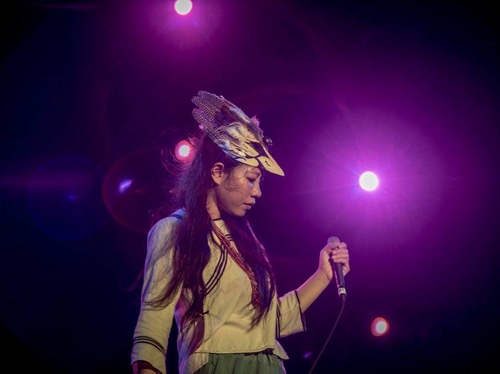 Taipei, Aug. 15 (CNA) The Indigenous Peoples Cultural Foundation is set to feature three up-and-coming contemporary indigenous performance artists in a tour of Taipei and Kaohsiung later this year, to help them reach a wider audience around the country.
Video courtesy of Pulima Performing Arts of Young Generation
The "Pulima Performing Arts of Young Generation" will be held Nov. 9-10 in Taipei and Nov. 23-24 in Kaoshiung, according to the foundation.
Foundation Chairman Amaya Sayfik said that through the performances, audiences across Taiwan will be able to see how individual experiences shaped the artists' works.
Ising Suaiyung (朱克遠), a dancer from the Paiwan indigenous ethnic group, told CNA that his 30 minute dance performance, titled "Semupu 'shu'," will focus on the theme of life and death.
"I think even though the performance will portray the themes of birth and death, actually in a way it is also a cycle," he said.
In addition, his performance will show audiences from around the world the great diversity of ethnic groups in Taiwan.
"There are many different ethnic groups in Taiwan that reflect various voices and cultures," Ising said, adding that he wishes to include elements of the Paiwan language in his performance.
Photo courtesy of Pulima Performing Arts of Young Generation
Video courtesy of Pulima Performing Arts of Young Generation
Mic (章素琳), the main vocalist for the electronic band Ufa (幽法), told CNA that she and her bandmate Cheng Wen (成文) will perform a music show based on "aynuko," which means to be a person of mixed race in the Amis language.
"The performance stems from my own identity and evolved into a story told through electronic music," Mic said, adding that she is a descendant of indigenous Amis and ethnic Chinese.
The 45 minute performance, which leans toward a more psychedelic ambient type of electronic music, begins with indigenous Taiwanese mythology and touches on modern scientific theories such as quantum mechanics, Mic said.
Meanwhile, Paiwanese dancer Aulu Tjibulangan (高旻辰), will perform "Fen Hung She (粉紅色)," a contemporary dance piece that aims to portray different meanings behind the color pink through such themes as indigenous weddings, according to the foundation.
Acting Foundation CEO Kacaw Fuyan said the artists were selected based on their outstanding performances at past Pulima Art Festivals, a biennial event since 2012, established to develop contemporary indigenous art in Taiwan.
Aulu Tjibulangan (高旻辰) / Photo courtesy of Pulima Performing Arts of Young Generation
Ising Suaiyung (朱克遠, left), Kacaw Fuyan (second left), Amaya Sayfik (center), and Mic (章素琳, right) / Photo courtesy of Pulima Performing Arts of Young Generation