Taipei 101 New Year's Eve fireworks, LED show to feature 9 themes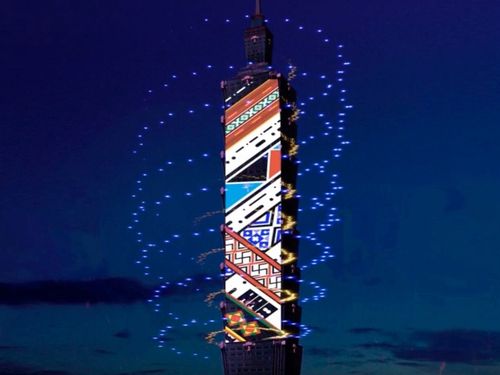 Taipei, Dec. 20 (CNA) An animated LED light show will be held alongside the annual Taipei 101 New year's Eve fireworks this year, featuring nine themes that will showcase some of Taiwan's attractions and achievements, the organizers said Thursday.
According to Taipei Financial Center Corp., which manages the skyscraper, the themes will be cuisine and night markets, people and professions, geography and environment, medical expertise, technology and contract manufacturing, fruit kingdom, freedom and democracy, religion, and tolerance.
Angela Chang (張振亞), president of Taipei 101, said the cuisine theme will include images of some of Taiwan's signature food and drink such as chicken fillets and bubble milk tea.
The animated light show will be projected onto the exterior of Taipei 101 from the 35th to the 90th floors, using an LED lighting system called the T-Pad, the organizers said.
Last year, the display featured images of pop diva A-mei (張惠妹) and Chen Chin-feng (陳金鋒), the first Taiwanese baseball player to make it to the Major League in the United States.
Chang said the show this year will include displays such as lanterns and indigenous tattoos, with the aim of attracting the attention of foreign audiences.
"This year's show will be an eye-opener," she said.
Along with the LED display, the annual New Year's Eve celebrations at Taipei 101 will include a six-minute fireworks show, one minute longer than last year, according to the organizers.