Coast Guard detains trespassing Chinese fishing vessel spotted off Penghu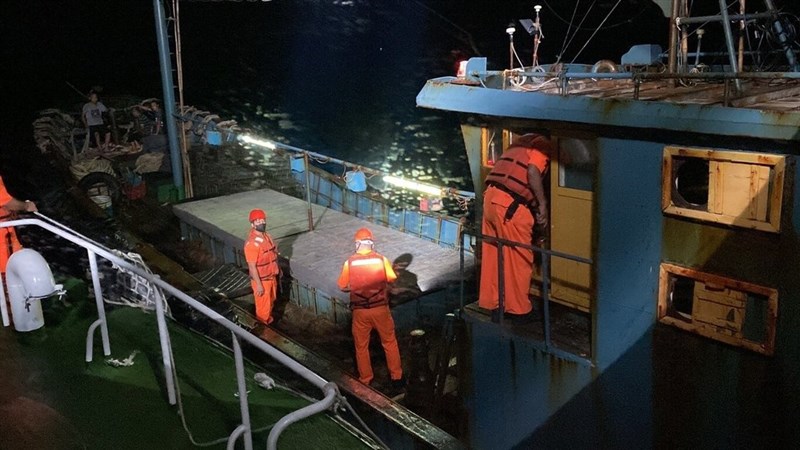 Taipei, Sept. 18 (CNA) The Coast Guard Administration (CGA) said Monday it had impounded a Chinese fishing vessel discovered 16 nautical miles off of Penghu County's Hua Islet and detained its crew for trespassing into Taiwan's waters.
According to the CGA, coast guardsmen used sirens and loudspeakers to request that the Chinese fishing vessel, which was spotted operating illegally in Taiwanese waters at 4:40 a.m., halt and submit to an inspection.
The fishing boat failed to heed the multiple warnings and continued sailing but coast guardsmen were eventually able to board after performing a blocking maneuver, the CGA said.
Although the Chinese vessel was not operating its nets when it was stopped, coast guardsmen ordered that a 50-kilogram haul of shrimp found in the fishing boat's hold be thrown back into the water, the CGA added.
After performing health checks on the crew of the Chinese ship, Coast Guard vessels then escorted the fishing boat back to Magong Harbor where it was impounded, according to the CGA.
The CGA said it had detained the Chinese vessel's crew in accordance with the Act Governing Relations between the People of the Taiwan Area and the Mainland Area.