Taiwan must demonstrate strength to deter China: O'Brien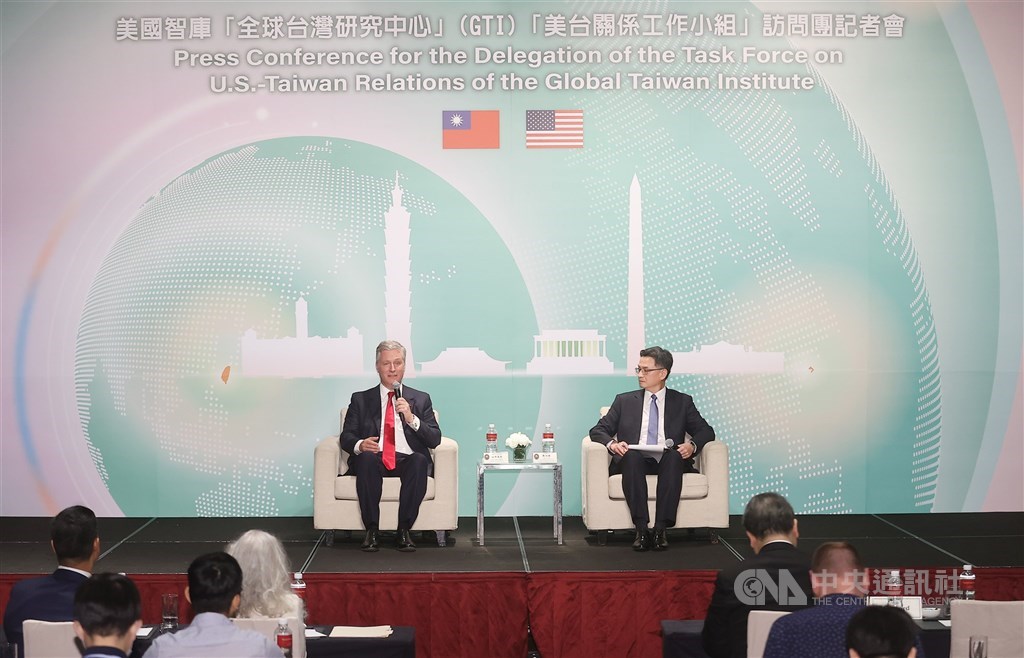 Taipei, March 24 (CNA) Taiwan must demonstrate strength to deter China and familiarizing its people with weapons should be part of that effort, former United States national security adviser Robert O'Brien told a press conference in Taipei on Friday.
"We don't want an invasion. We don't want a war. We want peace," said O'Brien, who was wrapping up his five-day visit to Taiwan with the press event.
In order to achieve peace, O'Brien said, the people of Taiwan must deter the Chinese Communist Party and "show that you're strong."
The national security adviser to President Donald Trump from 2019-2021 was leading a delegation in Taiwan from March 20-24, in his capacity as chairman of the Global Taiwan Institute's (GTI) US-Taiwan task force.
According to O'Brien, the Taiwanese military should increase its buildup, especially in the west coast of Taiwan, by putting in place more aircraft, hangars and bunkers.
At the same time, Taiwan's government should develop shooting courses for civilians to equip them with the ability to use weapons safely, he said.
O'Brien added that some Eastern European countries had similar practices, so that in the event of an invasion, people in these countries would receive a weapon from the authorities and they would know how to use it to defend their homes.
"This can't be a few thousand people. This has to be a million Taiwanese," he said, referring to the number of civilians who should familiarize themselves with such firearms as the AK-47 assault rifle.
"And waiting until a war starts, until an invasion is underway is too late. It has to happen before them to be a deterrent and to be effective," he added.
Meanwhile, O'Brien said the U.S government should deliver the military equipment it has sold to Taiwan as soon as possible and that there should be no backlogs due to its current arm supplies to Ukraine.
"It can't be that we can help Ukraine but not Taiwan, or we can help Taiwan and not Ukraine. We have to help them both," he said, urging the U.S government to come up with plans to increase capacity in its defense industry.
Commenting on President Tsai Ing-wen's (蔡英文) reported meeting with U.S. House Speaker Kevin McCarthy of the Republican Party in early April in California, O'Brien said it would reflect the bipartisan support for Taiwan in the U.S. Congress.
"I think the fact that President Tsai has met with Speaker Pelosi and is now meeting with McCarthy shows the bipartisan nature of the support in the United States, and especially in the Congress of the United States, for the ROC Taiwan," he said.
McCarthy's predecessor Nancy Pelosi of the Democratic Party met with Tsai at the Presidential Office during her brief visit to Taiwan last August.
The trip drew a strong response from Beijing, which launched days of military exercises near Taiwan shortly after Pelosi's departure from Taiwan.
Beijing sees Taiwan as part of its territory to be reunified one day, and it strongly objects to other countries treating Taiwan as a nation, including sending high ranking officials to visit.