Ex-President Ma Ying-jeou to make landmark visit to China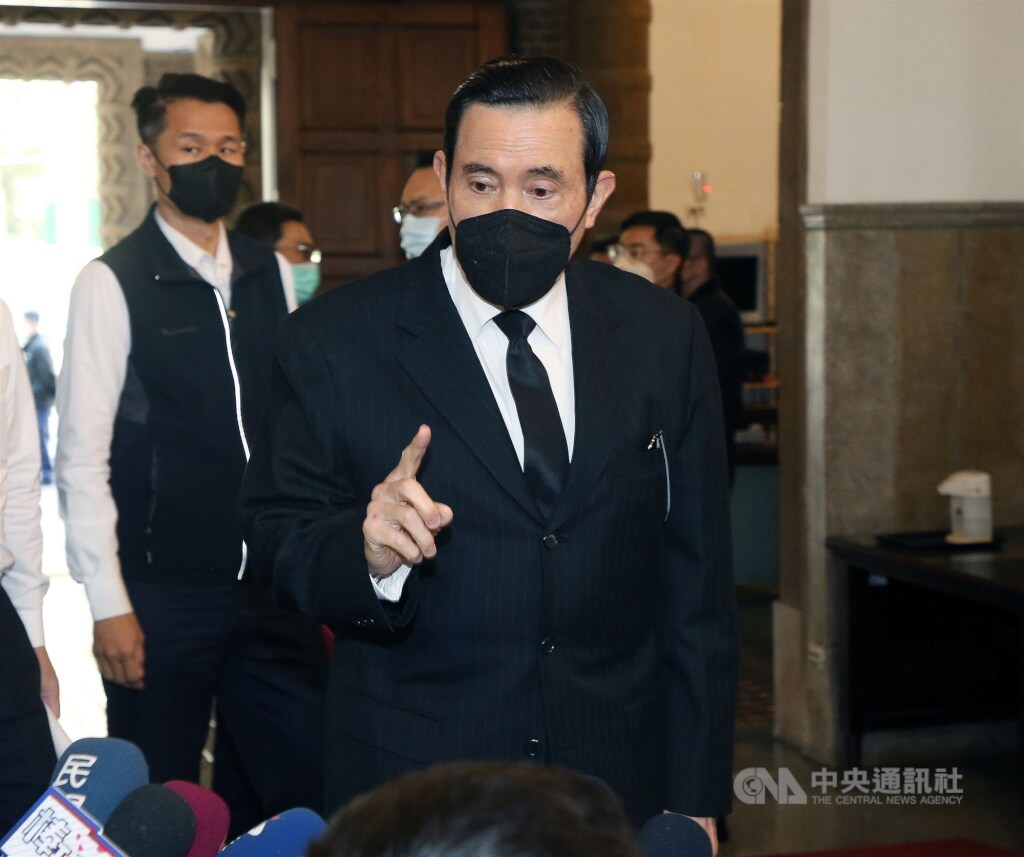 Taipei, March 20 (CNA) Former President Ma Ying-jeou (馬英九), of the opposition Kuomintang (KMT), is scheduled to visit China from March 27-April 7, and will become the first former Taiwan president to go to the Chinese mainland.
The Ma Ying-jeou Culture and Education Foundation confirmed on Sunday night that the former president is planning to visit several Chinese cities, including Nanjing, Wuhan, Changsha, Chongqing, and Shanghai.
The foundation said Ma's trip to China is aimed at worshipping his ancestors during the upcoming Qingming or Tomb Sweeping Festival, and he will lead a delegation comprised of Taiwanese students to make exchanges with their Chinese counterparts.
Ma and his delegation will also visit historical sites related to the Revolution of 1911 led by Republic of China (ROC) founding father Sun Yat-sen (孫逸仙), and the Sino-Japanese War from 1937-1945.
As a former president, Ma needs to report his trip before his departure and after his return to the Presidential Office under the Act Governing Relations between the People of the Taiwan Area and the Mainland Area, even though a ban on his overseas tours expired on May 19, 2021.
However, Presidential Office spokeswoman Lin Yu-chan (林聿禪) said the office has not received any report about Ma's trip to China yet.
KMT spokesman Lin Chia-hsing (林家興) said he believed Ma's visit to China will enhance exchanges across the Taiwan Strait and improve mutual understanding between people on both sides. Lin said the KMT wished Ma a successful visit to China.
Chen Ting-fei (陳亭妃), a lawmaker from the ruling Democratic Progressive Party (DPP), said Ma only could represent himself instead of the 23 million people in Taiwan, adding that she could not figure out what role Ma will play during his trip to China.
Ma served as the ROC president from 2008-2016, during which time the two sides enjoyed arguably the best relations since the end of the Chinese civil war in 1949. He had a landmark meeting with Chinese President Xi Jinping (習近平) in Singapore in late 2015, shortly before the DPP's Tsai Ing-wen (蔡英文) was elected as president in January 2016.
This current visit comes as relations between the two sides have deteriorated and tensions have risen to a worrying level, with the Taiwanese government expanding mandatory military service and frequently warning of the threats from Beijing.
But its calls for dialogue without preconditions have been ignored by Chinese leaders because Beijing distrusts the DPP, believing it is trying to achieve de jure formal independence, something it strongly objects to.
The DPP government, meanwhile, has blamed the two side's deteriorating relationship on Beijing, saying it has continued to threaten Taiwan militarily and diminish Taiwan's international presence by poaching its diplomatic allies. 
Related News
March 20: No high-profile political meetings planned for Ma's China trip: Foundation