U.S. spy agencies see more Chinese pressure on Taiwan in Xi's 3rd term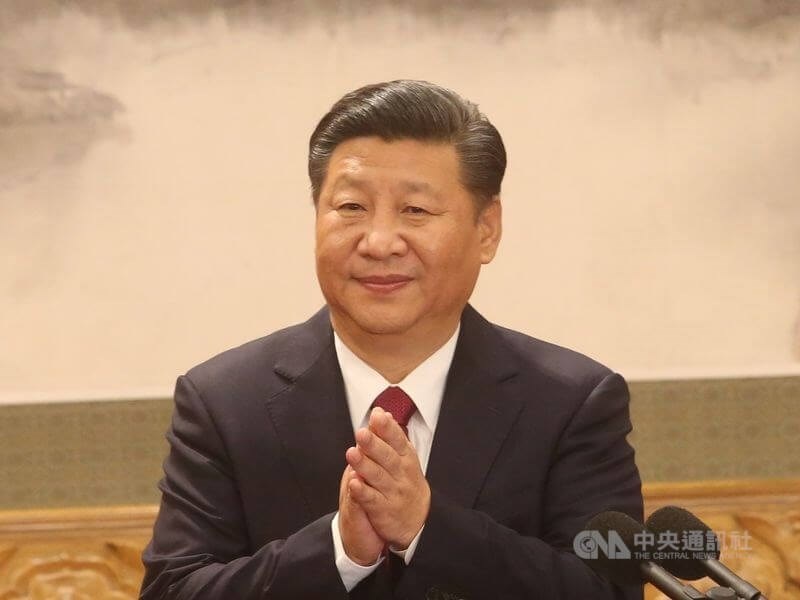 Washington, March 8 (CNA) Beijing will continue to press Taiwan on unification and try to undercut U.S. influence in the region as Chinese leader Xi Jinping (習近平) begins his third term, according to an annual report by the U.S. intelligence community.
The conclusions were made as part of the "Annual Threat Assessment of the U.S. Intelligence Community" issued by the Office of the Director of National Intelligence (ODNI), which was presented to Congress on Wednesday.
In the report, the ODNI said that as Xi begins his third term in office, the Chinese Communist Party (CCP) will work to press Taiwan on unification, undercut U.S. influence and drive a wedge between Washington and its partners.
Beijing sees U.S.-China relations as part of an "epochal geopolitical shift," the report said, and therefore views Washington's measures against it as part of a broader U.S. effort to "prevent China's rise and undermine the CCP's rule."
The ODNI said China was increasingly combining its growing military power with its economic, technological and diplomatic influence to strengthen CCP rule, secure its territorial claims and pursue global influence.
At the same time, however, the country faces challenges from an aging population, high levels of corporate debt, economic inequality, and resistance to the PRC's "heavy-handed tactics" in Taiwan and elsewhere, it said.
On the issue of Taiwan, the report said that in 2023, Beijing will continue to apply pressure and possibly offer inducements for Taiwan to move toward unification, while also reacting to what it views as increased U.S.-Taiwan engagement.
For instance, it said that Beijing could take "stronger measures" to push back on perceived increases in support for Taiwan, such as by carrying out more Taiwan Strait median line crossings or missile overflights of Taiwan.
If Beijing succeeds in its goal of establishing control over Taiwan, there would be "wide-ranging effects," the report warned, including a disruption of global semiconductor supply chains "because Taiwan dominates production of cutting-edge chips."
More broadly, the report said Beijing would likely continue using growing numbers of its armed forces in the South China Sea to "intimidate rival claimants" and signal that it has effective control over contested areas.
The 2023 Annual Threat Assessment also contained sections on Russia, Iran and North Korea, as well as on the topics of "climate change and environmental degradation," "health security," "additional transnational issues," and "conflicts and fragility."