Balloon moved slowly over U.S. due to stratospheric warming: Expert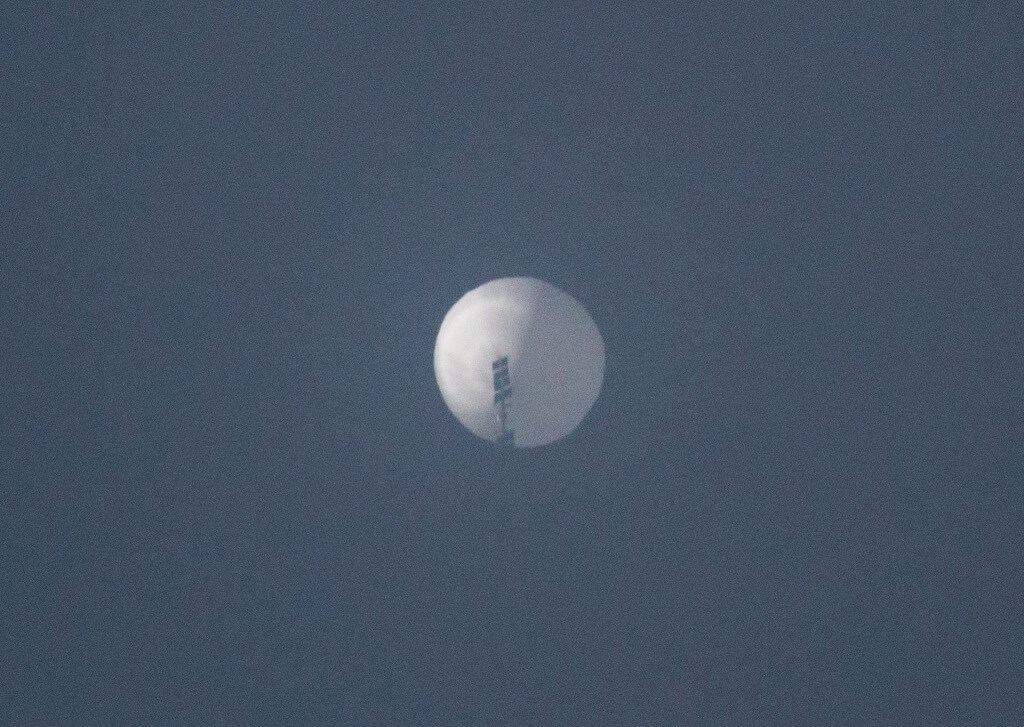 Taipei, Feb. 5 (CNA) A suspected Chinese surveillance balloon "drifted so slowly" over the continental United States because of a sudden stratospheric warming (SSW) event over the Arctic, said Cheng Ming-Dean (鄭明典), the director-general of the Central Weather Bureau.
Sudden stratospheric warmings occur in the winter when the polar stratosphere warms and the winds that normally flow from west to east around the pole weaken dramatically and even reverse direction, according to Cheng.
The high-altitude balloon, which the U.S. government said was used for surveillance purposes, was initially spotted over Billings, Montana, on Wednesday after having floated over Canada and the northern United States.
It then was shot down after reaching the Atlantic Ocean near South Carolina after having traversed continental Canada and the U.S. for about seven days.
Parts of the downed balloon have been taken to the Federal Bureau of Investigation (FBI) lab for analysis, according to foreign media reports.
In a social media post Sunday, Cheng said that under normal conditions, the balloon should have drifted away from the American continent within two days of reaching it.
With an SSW occurring over the past week, however, the position of high-altitude westerlies shifted significantly, and the skies over the continental U.S. became a weak westerly wind belt, he said.
If the balloon had not been shot down, it would have quickly encountered strong winds after reaching the ocean and been quickly blown toward Europe, Cheng said.
Cheng told CNA, meanwhile, that an airship similar to the suspected Chinese surveillance balloon had appeared over Taipei twice in the past 18 months, once in September 2021 and once in March 2022, hovering in the sky for two to three hours each time.