China's partial lifting of import ban on Taiwan a political move: MAC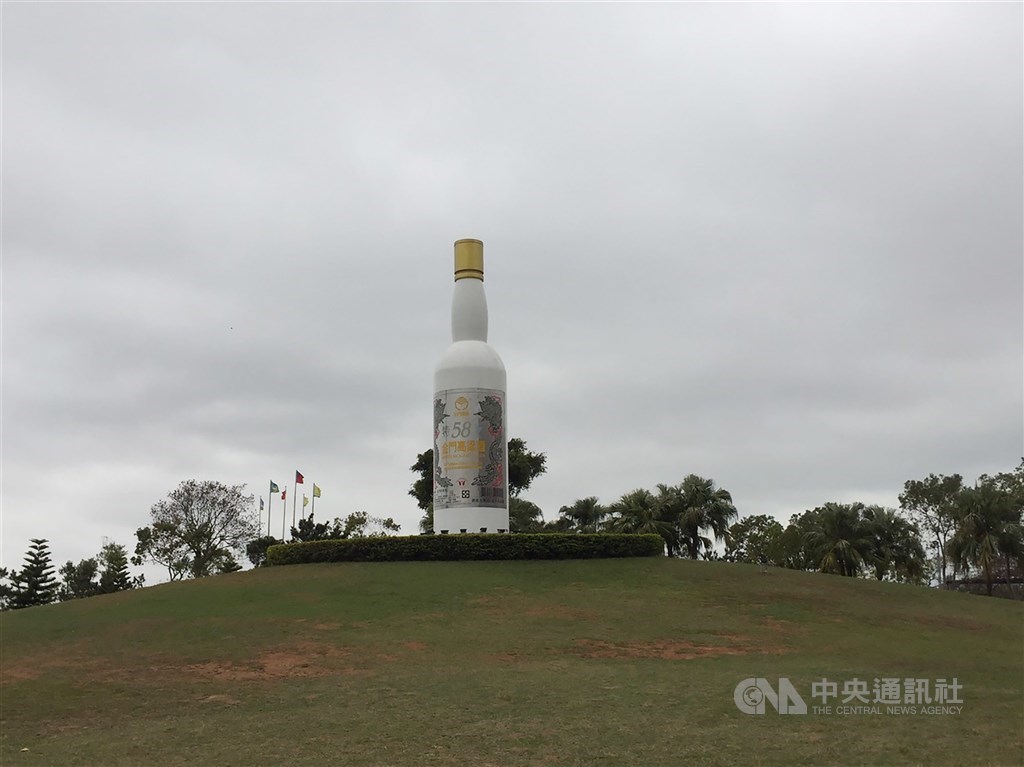 Taipei, Jan. 30 (CNA) China's lifting of its ban on imports of 63 products from Taiwanese food and beverage producers is being described by the head of Taiwan's main agency responsible for handling China-related issues as a "political maneuver."
Chiu Tai-san (邱太三), head of the Mainland Affairs Council (MAC), said Monday that China's import ban on Taiwanese beverage suppliers in early December violated international trade practices and that the lifting of the ban on some of their items Sunday was politically motivated.
In 2022, China suspended the imports of thousands of food and beverage items made in Taiwan because their vendors failed to comply with new registration requirements, with the items announced in early December targeting particularly prominent companies.
China's Taiwan Affairs Office (TAO) announced a partial lifting of the ban Sunday, saying that China's General Administration of Customs had officially authorized Customs Registration Codes for 63 food and beverage items made in Taiwan.
The registration code enabled the Taiwanese companies making the 63 items, including Kinmen Kaoliang Liquor Inc. (KKL), to export those products to China, effective Jan. 28.
The move came soon after independent Kinmen County Magistrate Chen Fu-hai (陳福海) and other opposition politicians, including Kuomintang (KMT) lawmaker Chen Yu-chen (陳玉珍), met with TAO Director Sung Tao (宋濤) on Jan. 29.
When asked whether the KMT's interactions with the TAO had belittled Taiwan's sovereignty, Chiu said China's move was simply "a political maneuver."
Cheng Yun-peng (鄭運鵬), a caucus whip of the ruling Democratic Progressive Party (DPP), also was suspicious of China's motives for partially lifting its ban, saying it came without any clear reason and resulted only from the TAO head's meeting with Taiwanese politicians.
Cheng lamented that the opposition political figures appeared willing to act in line with China's propaganda.
KMT Legislator Tseng Ming-chung (曾銘宗) said, however, that exchanges across the Taiwan Strait were necessary to build mutual trust, and he hoped Beijing would deliver an olive branch to Taipei to improve the cross-strait relations.
According to data from Taiwan's Food and Drug Administration (TFDA), following China's announcement on Monday, a total of 879 food and beverage items made in Taiwan had been registered under the new system in China and approved for import.
Another 211 items remained suspended despite their producers submitting documents required by China to comply with the new system, the TFDA said in a statement Monday.
Roughly 2,000 items that China had previously allowed in before the new registration system was imposed will no longer be sold to China because their Taiwanese suppliers have decided not to take part in the new registration process, the TFDA said, based on its contacts with local suppliers.
Zhu Fenglian (朱鳳蓮), a spokeswoman for China's TAO, said when the December product suspensions were announced that the Taiwanese exporters of those products had failed to provide the necessary information and could not receive approval to ship those items to China.
According to Zhu, the new registration system was introduced in April 2021 and took effect on Jan. 1, 2022.
Though China's system has been introduced for food and beverage suppliers around the world, Taiwan has contended that China has demanded far more information and made the process more difficult for Taiwanese vendors.
That includes contentions that Taiwanese suppliers are required to provide much more detailed information on ingredients and manufacturing processes.
In its statement Monday, the TFDA said it hoped China's government would not discriminate against Taiwanese suppliers and will treat them fairly by adopting the same application standards and deadlines for them as for vendors from other countries.
The MAC said Sunday that multiple Chinese agencies had not responded or given unclear answers to the MAC's repeated inquiries for clarification of the new registration system and the information that was required from companies.
It urged the TAO to do its best to coordinate with Chinese agencies on regulatory issues when dealing with Taiwanese individuals, companies or even political figures in the new year to solve the problems that exist.