MAC off to testy start with new head of China's Taiwan Affairs Office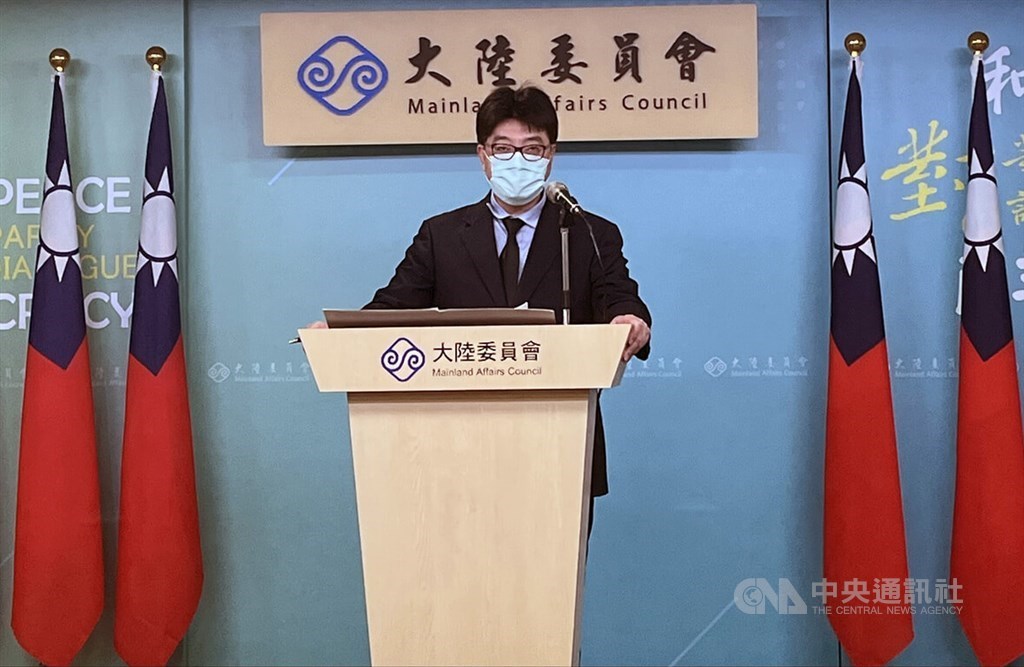 Taipei, Jan. 2 (CNA) Taiwan's Mainland Affairs Council (MAC) has hit back at remarks by the new chief of China's Taiwan Affairs Office (TAO) by urging Beijing to halt its "coercion" of Taiwan if it wants to create conditions for more positive interactions across the Taiwan Strait.
In a New Year's message published in China's "Relations Across Taiwan Straits" magazine, newly appointed TAO head Song Tao (宋濤) reaffirmed Beijing's support for "peaceful reunification and one country, two systems."
In 2023, China will "carry out extensive and in-depth discussions on cross-strait ties and national reunification with people of foresight from various sectors of Taiwan society" on the basis of the one-China principle and the 1992 consensus, Song wrote.
Based on regular opinion polls, most Taiwanese oppose the idea of unification with China or the "one country, two systems" model that Beijing previously applied to Hong Kong, nor does a majority accept that Taiwan is a part of China as stated in the one-China principle.
In a statement responding to Song's remarks on Monday, the MAC, which is responsible for carrying out Taiwan's China policy, rejected Song's appeals.
It called on Beijing to "cease its forced (imposition of) political frameworks and military coercion" against Taiwan.
Only then could the two sides "create conditions for positive interactions and the resumption of healthy and orderly cross-strait exchanges," the agency said.
In the statement, the MAC reiterated that Taiwan's cross-strait policy "has not changed."
It cited President Tsai Ing-wen's (蔡英文) 2023 New Year's address, in which she rejected war as a way of solving problems, called for dialogue and cooperation, and "reminded" Beijing that all stakeholders in the region bear a shared responsibility for peace and stability in the Taiwan Strait.
The MAC also urged China to prioritize the health and livelihood of its people amid its current COVID-19 surge, and repeated Tsai's offer to provide the country with any necessary humanitarian assistance.
Song, 67, holds a Ph.D. in economics, and previously served as foreign-vice minister and director of the Chinese Communist Party's International Liaison Department.
He was appointed on Dec. 28 to replace Liu Jieyi (劉結一), who had held the position since 2018.