Xi's remarks show Taiwan issue is now part of Sino-U.S. rivalry: Scholar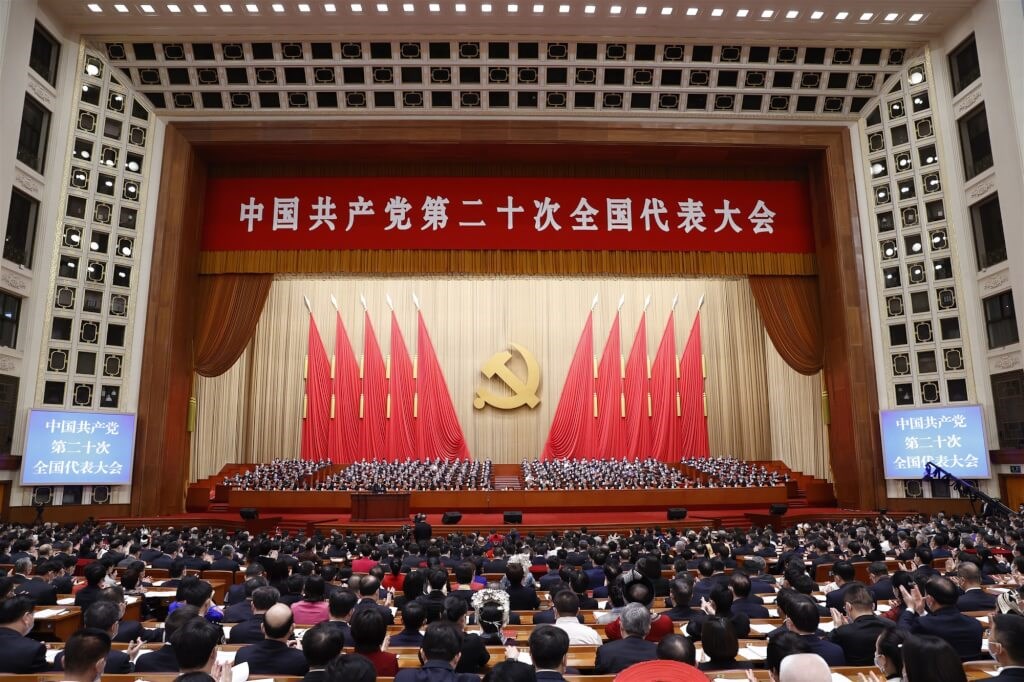 Taipei, Oct. 16 (CNA) Chinese President Xi Jinping's (習近平) opening speech at the Communist Party of China (CPC) 20th National Congress early Sunday signaled a fundamental shift in Beijing's Taiwan policy, with cross-Taiwan Strait relations now becoming an integral part of the China-United States rivalry, according to a Taiwanese scholar.
According to Wang Hsin-hsien (王信賢), a professor with the Graduate Institute of East Asian Studies at Taipei-based National Chengchi University, Taiwan was now a top priority for Xi after resolving the Hong Kong issue with the newly implemented National Security Laws.
Wang noted that Xi also repeatedly highlighted the importance of stopping "interference by outside forces and the few separatists seeking 'Taiwan independence' and their separatist activities."
Xi's comments show the centrality anti-Taiwan independence and anti-outside forces interference following U.S. House Speaker Nancy Pelosi's August visit to Taiwan and the recently proposed Taiwan Policy Act (TPA), Wang added.
The Taiwanese professor also noted that Xi only mentioned the "1992 Consensus" once in his Sunday address, compared with several times during the CPC 19th National Congress five years ago.
Beijing has moved to curtail cross-strait exchanges since President Tsai Ing-wen (蔡英文) of the ruling-Democratic Progressive Party (DPP) assumed office in May 2016.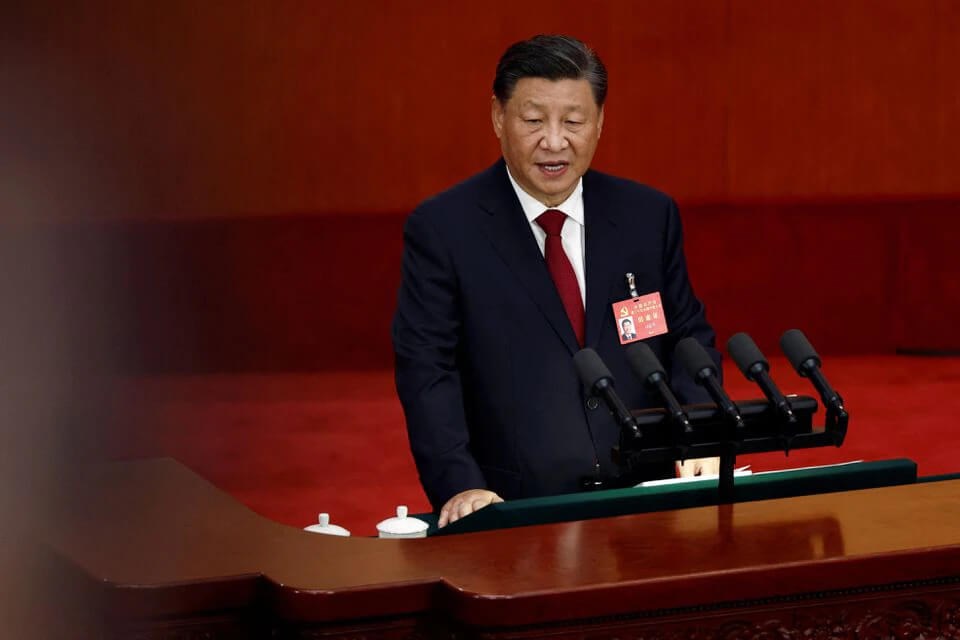 China punitive actions have been sparked in part by the president's refusal to accept the so-called "1992 consensus," a tacit understanding reached in 1992 between the then-Kuomintang (KMT) government of Taiwan and the Chinese government.
Under the consensus, both sides of the Taiwan Strait acknowledge that there is only "one China," with each side free to interpret what "China" means, according to the KMT.
Beijing, however, has never publicly recognized the second part of the KMT's interpretation.
China has since cut off official communications with the government in Taipei and intensified its military activity near Taiwan via naval exercises and almost daily incursions into Taiwan's air defense identification zone.
Pelosi concluded her 19-hour stopover in Taiwan on Aug. 3., the first visit by a sitting U.S. House speaker in 25 years.
In the immediate aftermath, Beijing launched an unprecedented set of live-fire military drills in six maritime zones encircling Taiwan from Aug. 4. to Aug. 7, including firing multiple ballistic missiles into waters near Taiwan.
Aug. 4: China cannot stop world leaders from visiting Taiwan: Pelosi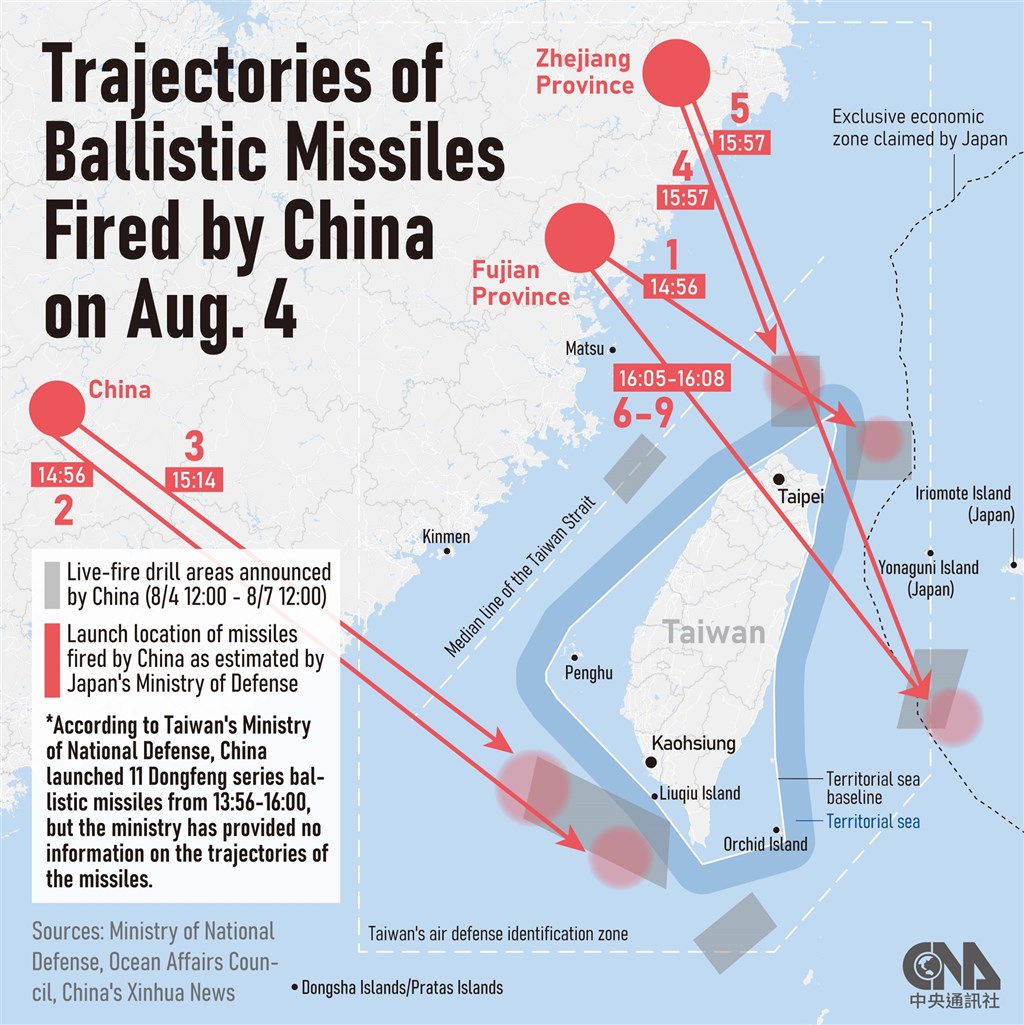 Meanwhile, the TPA -- described by its sponsors as "the most comprehensive restructuring of U.S. policy towards Taiwan since the Taiwan Relations Act (TRA) of 1979" -- cleared the U.S. Senate Foreign Relations Committee on Sept. 14 in a 17-5 bipartisan vote.
Some of the bill's original proposals -- including renaming Taiwan's de facto U.S. embassy, requiring senate approval for Washington's envoy to Taipei, and designating the island a "major non-NATO ally" -- were either removed or made nonbinding in the wake of misgivings from the White House.
Despite this, the updated bill still includes provisions authorizing up to US$6.5 billion in grants from 2023 to 2027 for Taipei to purchase U.S. arms.
"Resolving the Taiwan question is a matter for the Chinese, a matter that must be resolved by the Chinese," said Xi at the opening session of the 20th CPC National Congress.
"We will continue to strive for peaceful reunification with the greatest sincerity and the utmost effort, but we will never promise to renounce the use of force, and we reserve the option of taking all measures necessary.
Commenting on Xi's speech, Premier Su Tseng-chang (蘇貞昌) of the DPP told reporters that Taiwan was an independent country whose future could only be decided by its people.
Eric Chu (朱立倫), chair of the opposition Kuomintang (KMT), said his party would continue to safeguard the Republic of China (ROC) (Taiwan's de jure name) along with regional and cross-Strait peace and stability.
"We oppose any attempts to sabotage and hurt the ROC," he said while reiterating KMT's opposition to both Taiwanese independence and the Beijing-proposed "One-Country, Two Systems" model.
Meanwhile, lawmaker and Taiwan People's Party (TPP) caucus whip Jang Chyi-lu (張其祿) said Xi's remarks did not indicate a significant change in Beijing's Taiwan policy.
He said any decision over the country's future must guarantee existing freedoms, the rule of law, and democratic rights.
Chiu Hsien-chih (邱顯智), legislative caucus whip of the New Power Party, said the case of Hong Kong had exposed Beijing's broken promises regarding "One-Country, Two Systems" and peaceful unification.
Related News
Oct. 16: Taiwan reaffirms sovereignty, independence in response to Xi speech
Oct. 16: 'People should not be intimidated,' Canadian MP says after China rebuke
Oct. 14: Xi to consolidate power, keep Taiwan at top of PRC agenda: Analysts
Oct. 14: Symbolic U.S. gestures on Taiwan increasing chance of war: U.S. analysis
Oct. 13: Troops authorized to decide how to counter PLA 'first strike': Defense ministry
Oct. 10: Tsai urges respect for Taiwan's sovereignty in National Day address
Oct. 10: Tsai's National Day speech delivers goodwill message to China: analysts
Sept. 15: European Parliament passes 'silicon shield' pro-Taiwan resolution