KMT vice chair defends China trip amid scathing criticism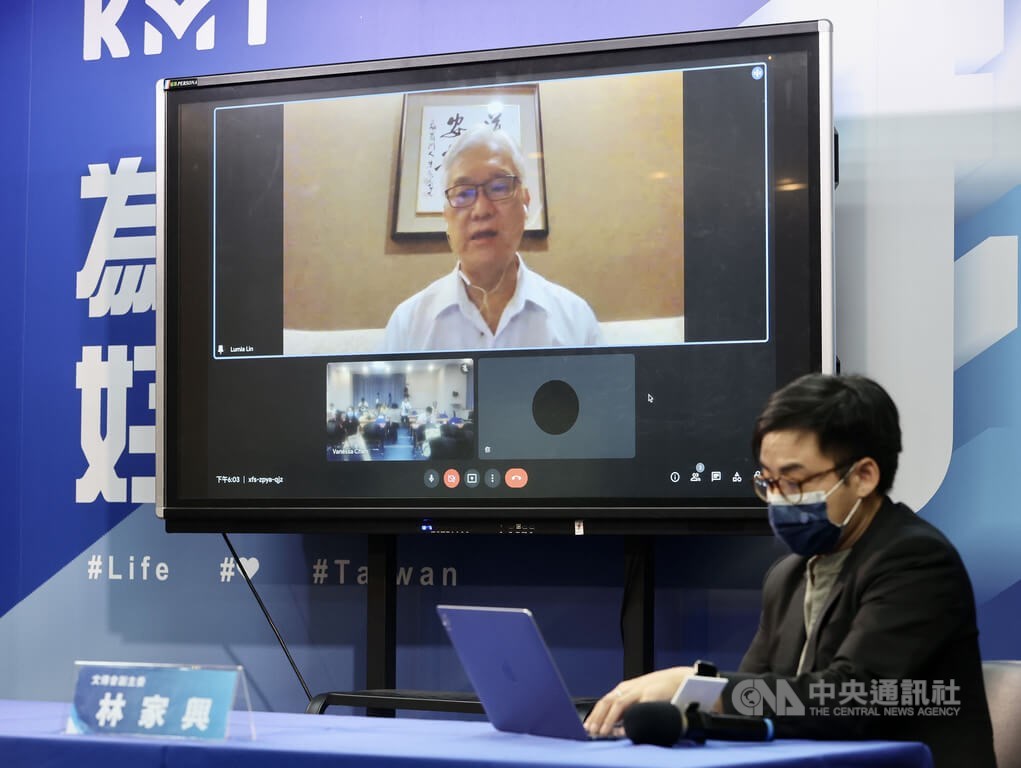 Taipei, Aug. 28 (CNA) Opposition Kuomintang (KMT) Vice Chairman Andrew Hsia (夏立言) said his recently concluded 17-day trip to China was aimed at looking after the needs of Taiwanese people based in the country, following his return to Taiwan Saturday.
Hsia's trip, made as Beijing launched a high-pressure military and economic campaign in retaliation for U.S. House of Representatives Speaker Nancy Pelosi's visit to Taipei, had generated controversy for its timing.
However, during a virtual press briefing held shortly after returning to Taipei, Hsia said he had used his meetings with Chinese officials to convey the concerns of the Taiwanese community in the country over Beijing's recent military drills in areas surrounding Taiwan.
When asked how he expressed his position, Hsia said he had told his hosts the military exercises were of no help to peaceful development, and that the vast majority of people in Taiwan were uneasy, worried, and dissatisfied with the drills.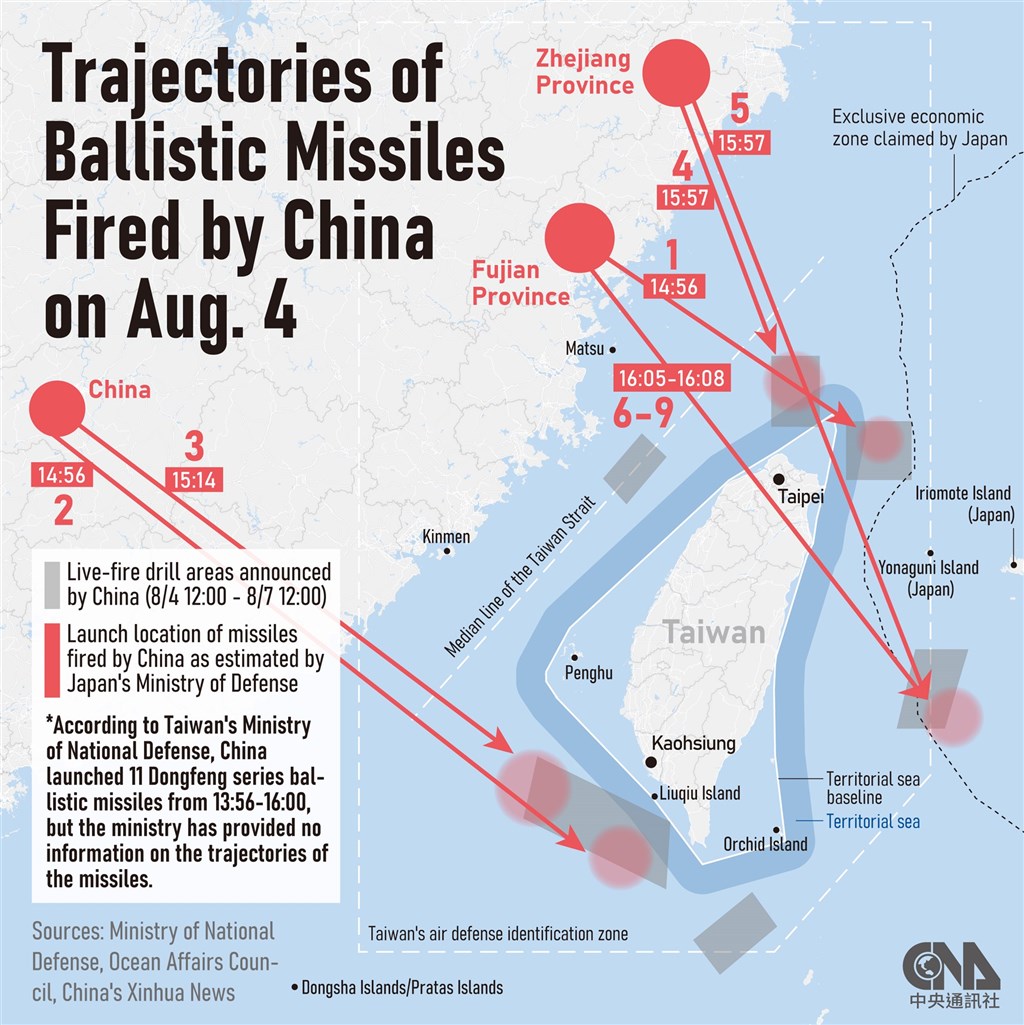 Hsia left for China with a KMT delegation on Aug. 10, and met with China's Association for Relations Across the Taiwan Straits Chairman Zhang Zhijun (張志軍) and Taiwan Affairs Office deputy head Chen Yuanfeng (陳元豐), as well as a number of business groups representing Taiwanese people in China, during a multi-city tour that included stops in Guangdong and Fujian provinces.
According to Hsia, during his meetings with Zhang and Chen, he exchanged views with them on a wide range of concerns to many Taiwanese business people.
These included Chinese military exercises, job scams and telecom fraud in Cambodia, cross-strait flights, and the restoration of the "mini-three links" -- direct exchanges between Taiwan's outlying island groups and China that were suspended in February 2020 due to the COVID-19 outbreak in China.
They also touched on rumors of the termination of the "early harvest" list that enumerates which products get early tariff reductions under the cross-strait Economic Cooperation Framework Agreement (ECFA), Hsia said.
In response, the Chinese side expressed hopes that ECFA-related cooperation would not be affected by cross-strait tensions, according to Hsia. 
The Mainland Affairs Council (MAC), Taiwan's top government agency overseeing cross-strait policies, criticized Hsia's trip in a statement Saturday.
The MAC said individuals from both the ruling and opposition parties should be aware that any governmental-level cross-strait exchanges must be handled by the government in order to ensure the well-being of the people and the national interests of Taiwan.
The MAC had tried to dissuade Hsia from making the trip, saying that it was not the right time for political party members to visit China given Beijing's nearly one-week intensive military drills targeting Taiwan that began on Aug. 4, which were followed by frequent Chinese military activities involving sending warships and military aircraft near Taiwan.
Following his return, the MAC accused Hsia of dancing to Beijing's tune and doing the work of the Chinese Communist Party's United Front Work Department, as well as playing politics ahead of November's local elections.
Meanwhile, DPP spokeswoman Huang Tsai-ling (黃彩玲) slammed Hsia for visiting China "at the wrong time" and sending the wrong message to the international community. 
As Taiwan's largest opposition party, the KMT should prioritize the safety of the Taiwanese people and demand that China immediately stop its pressure campaign against Taiwan, instead of engaging in "self-belittling" actions, Huang said.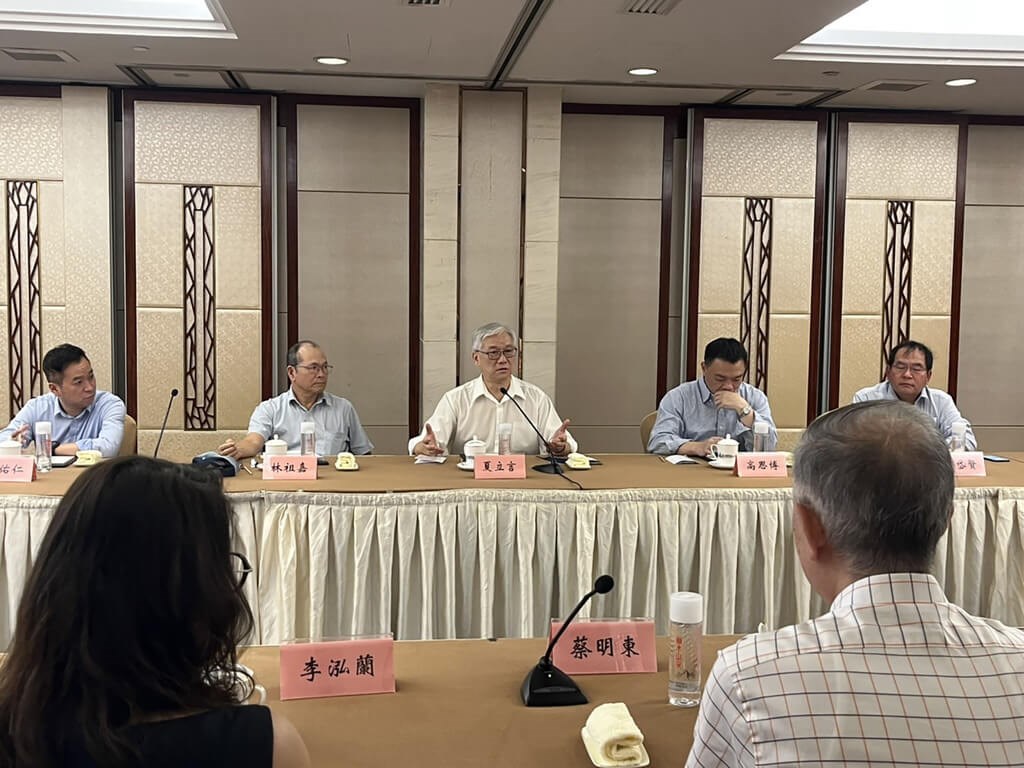 However, Hsia rejected claims of being pro-Beijing, saying the motivation for his trip had been "very simple," and that it had been "manipulated and complicated by people with nefarious intentions."
Former President Ma Ying-jeou (馬英九) on Sunday described Hsia's visit to China as "correct" when talking to reporters, saying that the tense situation in the Taiwan Strait made communication more necessary than ever.
Ma also took aim at the ruling Democratic Progressive Party government for failing to engage with Beijing and relying on the KMT to look out for the interests of the Taiwanese people in China.
KMT Chairman Eric Chu (朱立倫), meanwhile, said the concerns of Taiwanese in China had been neglected over the past two years due to the COVID-19 pandemic, adding that the only way to resolve such issues was through cross-strait communication and exchanges.
Related News
Aug. 26: KMT vice chairman meets with Chinese Taiwan affairs official
Aug. 25: KMT voices concerns over drills in meeting with Chinese official
Aug. 21: KMT vice chairman calls for restart of mini-three links in visit to China
Aug. 10: KMT vice chairman makes controversial visit to China