KMT denies vice chair meeting with China's top Taiwan affairs official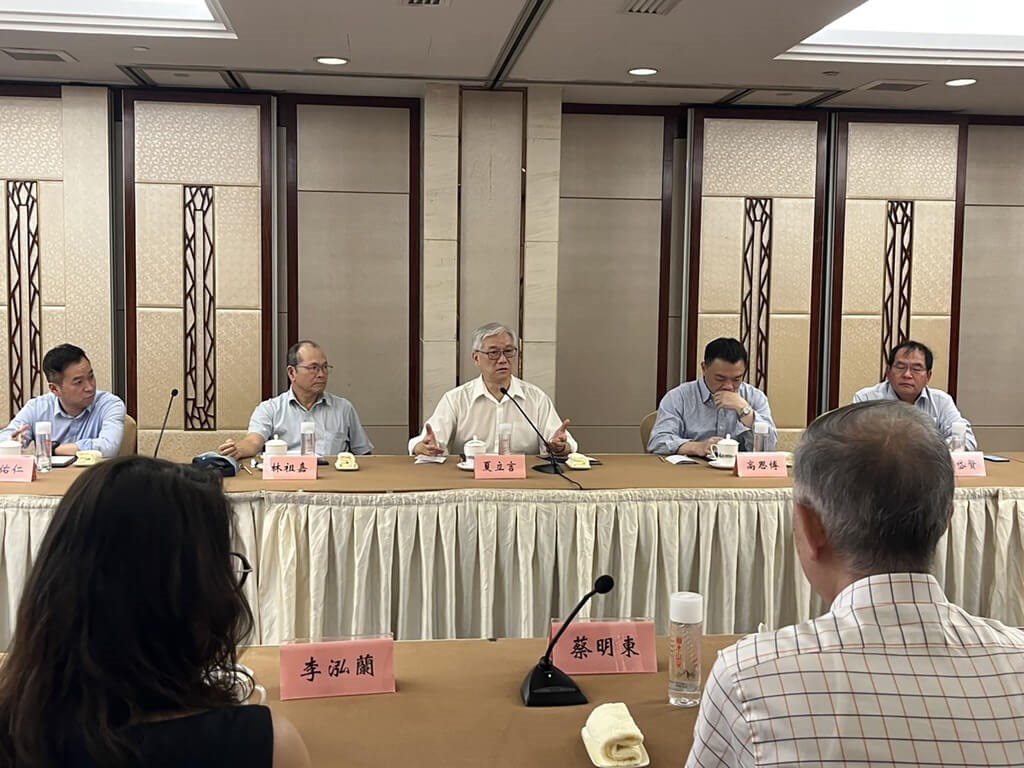 Taipei, Aug. 24 (CNA) Opposition Kuomintang (KMT) Vice Chairman Andrew Hsia (夏立言), who is on a multi-city visit to China to meet with Taiwanese who live and work there, will not meet with Liu Jieyi (劉結一), director of China's Taiwan Affairs Office, KMT Chairman Eric Chu (朱立倫) said Wednesday.
Chu made the comment after a KMT think tank event, in response to media reports claiming Hsia plans to meet with high-level Chinese officials later this week, including Liu.
If Hsia meets with any other Chinese officials, the details of those meetings will be made public before and after they take place, Chu said.
Hsia embarked on his trip to China on Aug. 10, immediately after China held unprecedented military live-fire drills surrounding Taiwan in retaliation for a visit by United States House Speaker Nancy Pelosi and other U.S. moves seen as departing from the U.S. one-China policy.
Hsia's trip has drawn criticism not only from the ruling Democratic Progressive Party, but also some KMT members.
Whether Hsia will meet with Liu has also attracted wide attention in Taiwan.
In response, Chu denied the reported meeting, saying Hsia will say and do what is necessary in China based on the position of the Republic of China (Taiwan) and the people of Taiwan.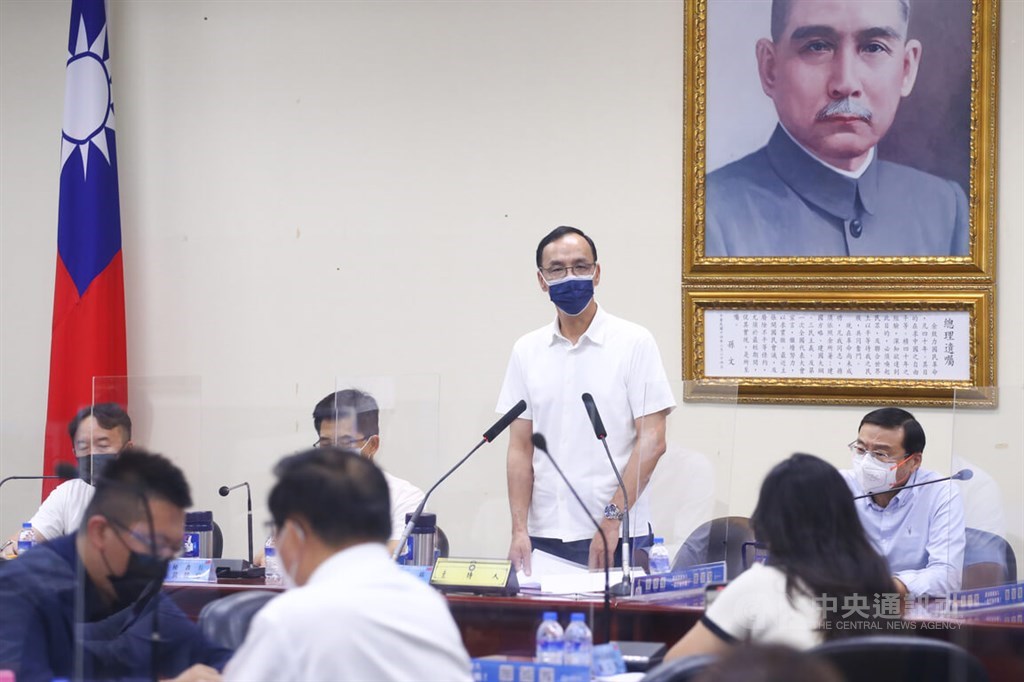 Regarding criticisms from some KMT colleagues, Chu defended Hsia's trip, saying the easiest thing to have done would have been to cancel the trip given that going to China at this time was bound to be criticized and detrimental to the party.
Hsia is visiting China with the aim of helping address issues facing China-based Taiwanese compatriots, students and businessmen, and to solve the problems encountered by small and medium-sized enterprises (SMEs), farmers and fishermen, Chu said.
Hopefully, his trip will help ease antagonisms and the risk of war between the two sides, according to Chu.
"This is not for the party itself, but for the good of Taiwan," Chu said.
Later Wednesday, at a meeting of the KMT Central Standing Committee, Chu said he has recently met with many visiting delegations from abroad, demonstrating that the KMT is pro-United States, friendly to Japan and in harmony with China.
All of those relationships are indispensable, according to Chu.
Chu said he always tells foreign visitors that the KMT, as a responsible party, pursues a national security policy based on defense and dialogue.
In addition to a strong national defense, the KMT also hopes to reduce the risk of conflict and war through dialogue and exchange, he explained.
Commenting on Hsia's China visit, former President Ma Ying-jeou (馬英九) said Wednesday that if a communication channel can be established during the trip it will benefit Taiwan in the long run. "Of course, the KMT will be criticized, but for Taiwan, these criticisms should also be endured," Ma said.
KMT Deputy Secretary General Wang Yu-min (王育敏) said in her capacity as KMT candidate for Chiayi County magistrate in the November local government elections she hopes for good and positive interactions and communications between Taiwan and China to help boost sales of Chiayi's farm produce.
Also Wednesday, KMT Culture and Communications Committee Deputy Director-General Lin Chia-hsing (林家興) said at a news conference attended by representatives of fishermen and farmers that as China has halted the import of some agricultural and fish products from Taiwan, only by building mutual goodwill and trust via regular communication and interaction can the livelihood issues encountered by farmers and fishermen be resolved.
Lin said the government is duty-bound to seek pragmatic solutions to problems facing Taiwan's farmers, fishermen and SMEs that get hurt amid escalating tensions across the strait.
However, heads of relevant government agencies have not only shirked their responsibilities but even criticized opposition parties and civic groups visiting China in search of solutions, Lin added.
The KMT said it hopes the views of Taiwanese farmers and fishermen can be conveyed to China during Hsia's trip and issues related to China's ban on Taiwan imports resolved.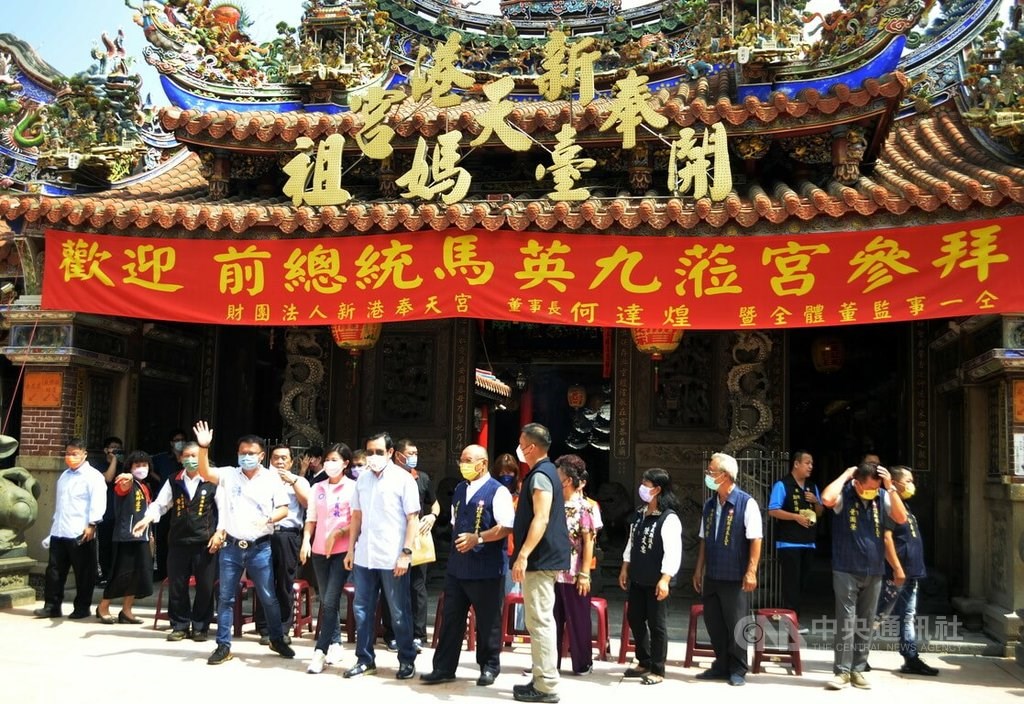 On Tuesday, Hsia said during a forum in Hangzhou attended by Taiwanese teachers, students and businessmen from Zhejiang, that Taiwan and China must not repeat the harm caused by past cross-strait crises, according to a statement issued by the KMT.
He said both sides of the strait should work together to maintain their hard won peace and continue to reduce the risk of conflict through exchanges, according to the statement.
Hsia's delegation began its itinerary in China by meeting with China-based Taiwanese businessmen in Xiamen Sunday after completing the mandatory 10-day quarantine a day earlier.
The delegation then headed to Guangzhou and Shenzhen in China's southern Guangdong province, followed by Hangzhou before visiting Kunshan on Wednesday. It is set to return to Taiwan on Aug. 27, according to the KMT.