Taiwan military reviewing PLA tactics applied in recent drills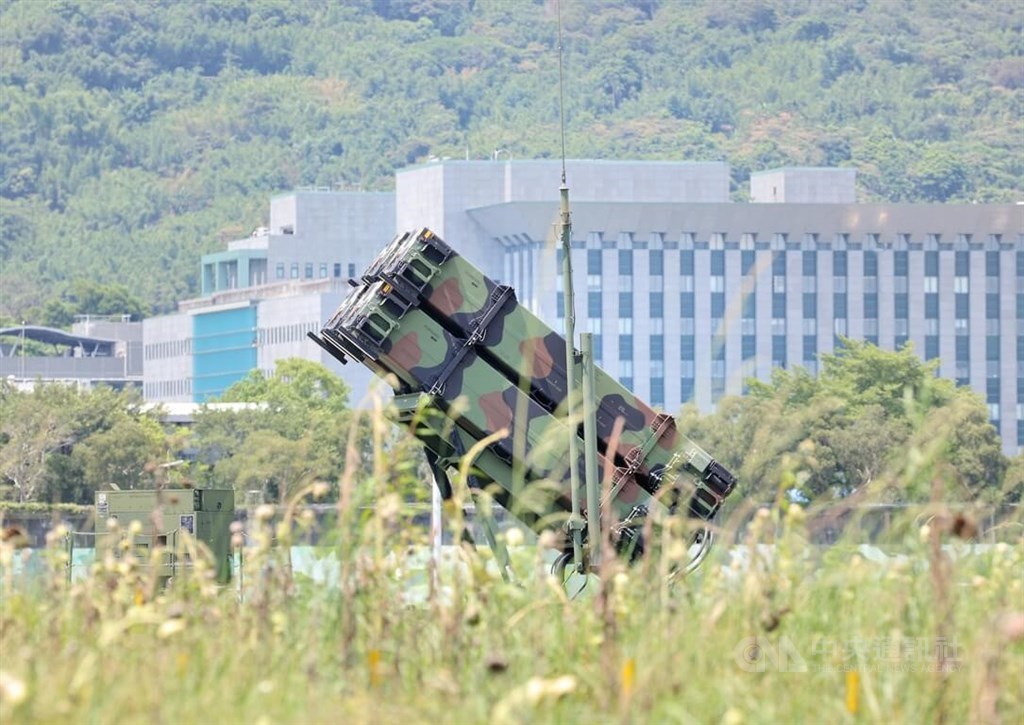 Taipei, Aug. 15 (CNA) Various units of Taiwan's armed forces have begun reviewing and analyzing the tactics employed by the Chinese People's Liberation Army (PLA) in its recent drills held around the island, a military source said Monday.
The After-Action Review is intended to analyze the intimidation, cognitive, and information warfare tactics employed by China against Taiwan, and the information gathered from the analysis will serve as a useful reference for the military in future, a military official told CNA on condition of anonymity.
Meanwhile, Taiwan is expected to hold a series of routine military drills as planned that involve various branches of the armed forces in the near future.
According to the official, one of these exercises will be held jointly by the Navy and Air Force in waters northeast and southwest of Taiwan on Thursday and Aug. 24.
On Wednesday, the Army Aviation and Special Forces Command is scheduled to hold live-fire exercises in Pingtung County involving the AH-64E Apache and AH-1W Super Cobra helicopters, the official said.
In addition, the Army will conduct its annual exercise on Sept. 5, also in Pingtung, involving snipers from combined arms battalions, combat vehicles, Clouded Leopard armored vehicles, and mortars.
FEATURE/Taiwan braces for sustained Chinese pressure
Aug. 18: 51 Chinese warplanes, six warships spotted near Taiwan: MND
Aug. 18: 90% of people in Taiwan opposed to Chinese drills: Survey
Aug. 18: Chinese warship detected near Taiwan missile testing site: Navy
Aug. 18: U.S. trade talks can help counter China 'coercion': Cabinet official
Aug. 17: 50% of Taiwanese believe U.S. could help if China attacks: poll
Aug. 16: China using U.S. lawmakers' visit as excuse for latest drill: Taiwan
Aug. 16: China 'overreacting' to peaceful visits to Taiwan: U.S. official
Related News
Aug. 15: U.S. senator praises Taiwan for restraint amid Beijing coercions
Aug. 14: 22 Chinese warplanes and six warships spotted near Taiwan: MND
Aug. 14: U.S. Congressional delegation arrives in Taiwan for two-day visit
Aug. 11: Taiwan not seeking conflict escalation but will defend sovereignty: Tsai
Aug. 11: Taiwan's allies to condemn China at U.N.: SVG prime minister
Aug. 11: Chinese white paper limits room for Taiwan post-unification: expert
Aug. 11: Government to spend NT$200 million on marketing food amid China bans
Aug. 10: MAC slams 'wishful thinking' and 'lies' in China's Taiwan white paper
Aug. 9: 45 warplanes, 10 warships spotted near Taiwan as PLA drills continue
Aug. 9: Taiwan's diplomatic ties stable amid possible China retaliation: FM
Source: Ministry of Foreign Affairs
Aug. 8: Chinese drills aligned with plans for taking Taiwan by force: Expert
Aug. 7: Taiwan to hold live-fire artillery drills to test combat readiness
Aug. 6: U.S., Japan, Australia urge China to stop military drills
Aug. 6: Defense ministry says China simulating attack on Taiwan
Aug. 5: China's drills a 'new normal' aimed at changing status quo: Experts
Aug. 4: President Tsai calls China's live-fire drills 'irresponsible act'
Aug. 4: China fires 11 Dongfeng ballistic missiles into waters off Taiwan: MND
Aug. 4: China cannot stop world leaders from visiting Taiwan: Pelosi
Aug. 3: China's military exercises aimed at blockading Taiwan: defense ministry
Aug. 3: China imposes new trade restrictions on Taiwan as Pelosi visits
Aug. 2: Visit to honor 'unwavering' U.S. commitment to Taiwan: Pelosi