China's drills a 'new normal' aimed at changing status quo: Experts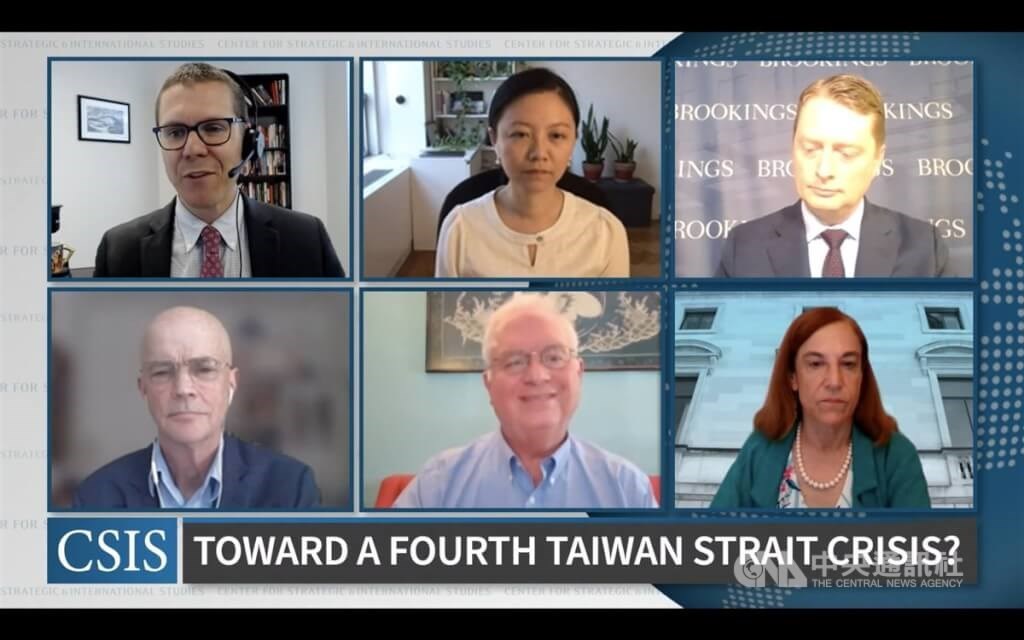 Washington, Aug. 4 (CNA) China's recent firing of missiles into waters near Taiwan are likely not just a one-off series of exercises but a "new normal" aimed at changing the status quo in the region, American scholars said Thursday.
The missile launches were part of live-fire military exercises announced by Beijing on Tuesday night, shortly after United States House of Representatives Speaker Nancy Pelosi arrived in Taipei for a 19-hour visit that concluded Wednesday.
"I think that this is the new normal. The Chinese want to show, as they have in previous Taiwan Strait crises, that a line has been crossed by the speaker's visit," John Culver, a senior fellow at the Atlantic Council's Global China Hub, said during an online discussion on U.S.-China-Taiwan relations.
Culver cited instances in the past, such as sending Coast Guard vessels in the territorial waters around the Japanese-administered Diaoyutai Islands or building large military bases in the South China Sea in the mid-2010s, of China changing the status quo to its advantage.
In those cases, and what it seems to be trying to do now, is "to permanently alter the status quo, where they can have more sway over the trajectory going forward," he said.
Culver's comments on the status quo were echoed by Bonnie Glaser, director of the Asia Program at the German Marshall Fund in Washington.
"I want to agree with John here that this is not just to take punitive actions against Taiwan. It really is to change the status quo," Glaser said.
"I think that, perhaps, China signaled its intentions when it said that it does not view the Taiwan Strait as international waters. So I think some people saw this coming."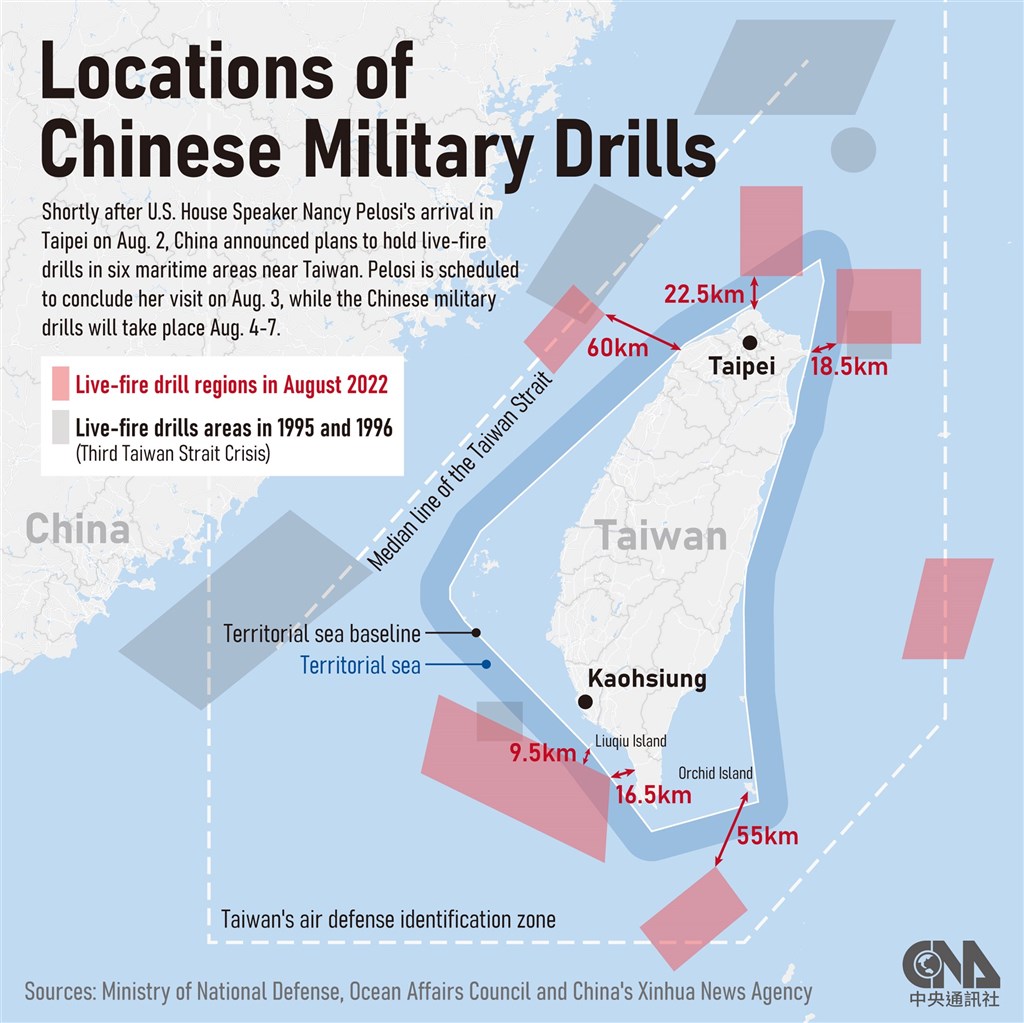 Beijing's strong reaction to Pelosi's visit did not come in a vacuum and reflected growing concern over the United States' one-China policy, the experts said.
"I'm particularly concerned about the Chinese lack of confidence in U.S.'s one-China policy in its statements on Taiwan," Glaser said.
"When you have the president say things like, we don't support Taiwan independence and we still adhere to our one-China policy, if that rings hollow in Beijing, then we are at a very difficult point."
Glaser said the distrust began in the Donald Trump administration with several moves, such as a Defense Department report referring to Taiwan as a country and several higher-level visits.
That has continued under the Joe Biden administration, with the State Department temporarily changing the page that describes U.S. policy toward Taiwan and the statement that the U.S. does not support Taiwan independence being removed then put back in, Glaser said.
Maybe it appears a bit confusing, she said, but China has probably concluded that "we are intending...to abandon the one-China policy or to fundamentally redefine it in ways that are unacceptable to Beijing."
William Klein, a former minister counselor for political affairs at the U.S. Embassy in Beijing, agreed, saying "the Chinese have seen the visit of Pelosi as one mosaic stone in a broader constellation of U.S. efforts."
"I am very confident that there is now a strong mainstream view within the leadership, but also within broader Chinese society, that the United States does aspire to separate Taiwan from China indefinitely; that, as Bonnie said, that the one-China policy is ringing hollower and hollower in the view of many, many Chinese," Klein said.
He said, however, that he does not believe China is interested in a military conflict with the United States over Taiwan at this point in time.
"I do believe that the Chinese leadership sees that it needs a stable and predictable external environment for its domestic modernization aspirations and that it will aspire to react at a threshold below the risk of direct military confrontation with the United States," he said.
Thursday's online discussion was jointly organized by the Center for Strategic and International Studies (CSIS) and the Brookings Institution.
Update
Aug. 8: China changes previously announced timetable, PLA drills continue
Aug. 7: China sends 66 warplanes, 14 warships around Taiwan Sunday
Aug. 6: 20 Chinese warplanes, 14 warships deployed around Taiwan: MND
Aug. 6: U.S., Japan, Australia urge China to stop military drills
Aug. 6: Taiwan companies told to abide by China's labeling rule: MOEA
Related News
Aug. 5: 68 Chinese warplane, 13 warship sorties recorded around Taiwan: MND
Aug. 5: International flights avoiding Taipei FIR due to China drills: Official
Aug. 5: Defense ministry stays quiet on PLA missiles flying over Taiwan
Aug. 4: President Tsai calls China's live-fire drills 'irresponsible act'
Aug. 4: Chinese drills could provide lessons on tackling future threats: Experts
Aug. 4: China fires 11 Dongfeng ballistic missiles into waters off Taiwan: MND
Aug. 4: China cannot stop world leaders from visiting Taiwan: Pelosi
Aug. 3: China's military exercises aimed at blockading Taiwan: defense ministry
Aug. 3: China imposes new trade restrictions on Taiwan as Pelosi visits
Aug. 2: Visit to honor 'unwavering' U.S. commitment to Taiwan: Pelosi