More than 75% of Taiwanese will refuse Chinese COVID-19 vaccine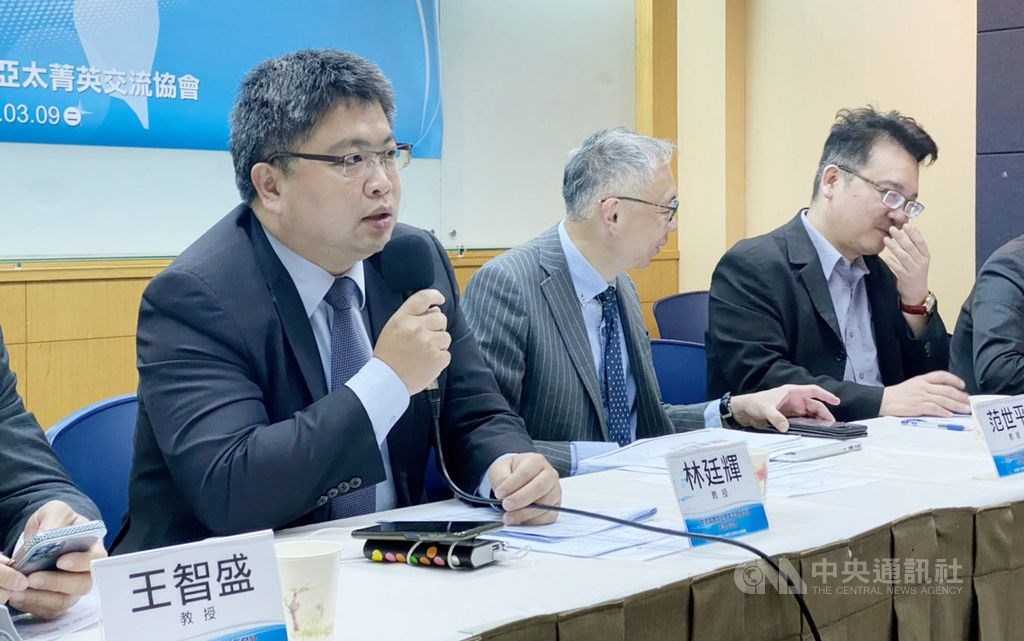 Taipei, March 9 (CNA) More than 75 percent of Taiwanese recently surveyed said they would be unwilling to take COVID-19 vaccines developed by Chinese companies, while a further 60 percent said they believe the government should not open Taiwan's doors to Chinese vaccines, according to the results of a survey released on Tuesday.
According to the survey conducted by the Taipei-based Association of Chinese Elite Leadership, only 24.9 percent of the respondents were open to the import of Chinese coronavirus vaccines to Taiwan, while another 61.6 percent opposed the idea. The Taiwan government has made clear that it has no intention of importing Chinese vaccines.
In addition, 76.1 percent of the respondents said they are unwilling to accept Chinese-made vaccines, with only around 19 percent saying they would do so, the survey said.
Among those who consider themselves pro-blue supporters -- those who favor the pro-China opposition Kuomintang (KMT), 42 percent said they would accept Chinese-made vaccines.
Only around 6 percent of pan-green supporters -- those who support the pro-independence Democratic Progressive Party (DPP) -- said they would be willing to do so, according to the survey.
Minister of Health and Welfare Chen Shih-chung (陳時中) has repeatedly stated that Taiwan will not import COVID-19 vaccines manufactured in China, citing a lack of data on their efficacy and safety, as well as restrictions under current laws.
However, some KMT political leaders, including former President Ma Ying-jeou (馬英九) have called on the ruling DPP administration to accept Chinese jabs for Taiwanese people.
Meanwhile, the survey revealed that 76.1 percent of the respondents showed support for President Tsai Ing-wen's (蔡英文) recent call to Beijing that Taipei is willing to push for meaningful cross-Taiwan Strait dialogue on the basis of equal footing "as long as Beijing is willing to resolve antagonism."
"Taiwan also hopes that once the COVID-19 pandemic is properly contained, people on both sides of the strait can resume normal exchanges," Tsai said during a pre-Lunar New Year national security meeting in February.
Speaking at a press conference to unveil the survey results, the Taiwan Society of International Law Deputy Secretary-General Lin Ting-hui (林廷輝) said the results show that a majority of Taiwanese support a resumption of cross-strait dialogue, despite Beijing's years-long hostility toward Taipei.
"Beijing should take this opportunity to engage in meaningful dialogue with Taipei," Lin said.
Beijing has taken a hardline stance on cross-strait relations and has cut off dialogue with Taiwan since Tsai took office in May 2016 and refused to accept the "1992 consensus," which has been detrimental to improved relations between Taiwan and China under Ma from 2008 to 2016.
The tacit understanding reached in 1992 between the then-KMT government and the Chinese government is interpreted by the KMT as both sides of the Taiwan Strait acknowledging that there is only "one China," with each side free to interpret what "China" means.
The DPP, however, contends that the consensus is "a mere illusion" because China does not recognize the idea that each side is free to interpret "one China" as it sees fit.
The survey was conducted by telephone interviews among Taiwanese people aged 20 and above from March 5-7 and had 1,069 valid responses, according to the Association of Chinese Elite Leadership.
Among the respondents, 28.5 percent described themselves as DPP supporters, while another 18.6 percent considered themselves KMT supporters.
The survey had a confidence level of 95 percent and a margin of error of plus or minus 3 percentage points.