Taiwan coast guard ships add new livery to distinguish them from China's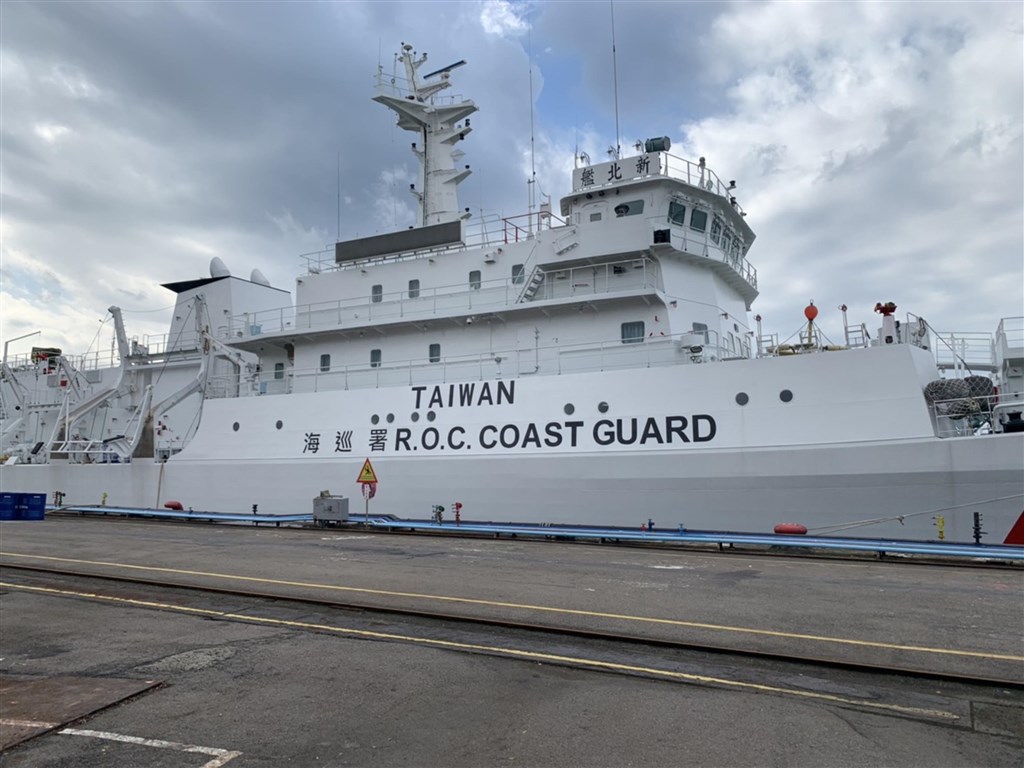 Taipei, Feb. 17 (CNA) Taiwan's more-than 200 coast guard vessels will all soon be emblazoned with the word "Taiwan" to distinguish them from Chinese vessels.
The work began in January and currently, four coast guard ships have already added the word "Taiwan" on their hulls, above the words "ROC Coast Guard," the Coast Guard Administration (CGA) said Wednesday.
The four vessels are the 2,000-ton Xinbei, the 1,000-ton Taitung, the 800-ton cutter Moushin and the 500-ton Penghu, according to the CGA.
Another 225 coast guard vessels will soon follow suit, the CGA said, adding that the work will neither affect the ships' availability nor increase the agency's budget.
Meanwhile, Presidential Office spokesman Xavier Chang (張惇涵) said in a Facebook post that President Tsai Ing-wen (蔡英文) herself instructed the addition of the word "Taiwan" on all CGA vessels.
This was a response to China's "gray zone tactics" and will provide better distinction to Taiwan's law enforcement vessels, he said.
"Gray zone" tactics refer to moves by a state to achieve its objectives but which are less likely to cause a military conflict.
In the Facebook post, Chang recalled Tsai's suggestion made at the end of a tour of a newly launched coast guard ship, the Anping, on Dec. 11, 2020, in which she said the vessel can be more properly identified while conducting missions if its body is painted with the word "Taiwan."
"Amid gray zone challenges, the proper identification of Taiwan's coast guard ships by other countries will allow them to operate more safely," he said.
About 30,000 international ships sail in waters around Taiwan every year, he further said, adding that maritime patrols of nearby countries has become more challenging since China began to enforce its Coast Guard Law on Feb. 1, 2021.
The new law allows China's coast guard ships to use handheld weapons on foreign ships operating illegally in China's waters that refuse to stop while being intercepted. Analysts fear that the law could raise the risk of armed conflict in contested waters such as the South China Sea and waters around the Diaoyutai Islands, a group of uninhabited islands claimed by Japan, Taiwan and China.
China has deployed coast guard ships to the Diaoyutai Islands over the past two weeks.
According to Japanese media reports, four Chinese coast guard ships entered that area in the latest incursions, including one seemingly armed with cannon-like weapons, prompting Japan to file a diplomatic protest.