Biden should encourage cross-strait dialogue: ex-U.S. official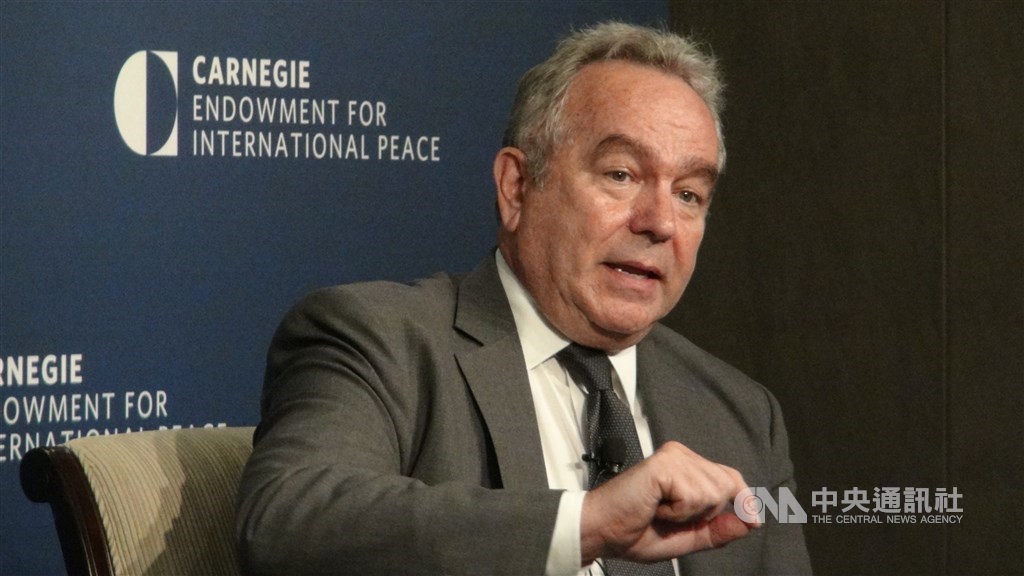 Washington, Dec. 16 (CNA) The incoming Joe Biden administration in the United States should play a role in promoting cross-Taiwan Strait dialogue, as maintaining peace in the region is in the best interests of all parties involved, a former U.S. official said on Wednesday.
Kurt Campbell, the top U.S. diplomat for East Asia under former President Barack Obama, made the suggestion during an online seminar in which he said that a degree of "productive and quiet dialogue" between Beijing and Taipei "is in everyone's best strategic interests."
"The ultimate responsibility of the U.S. is to maintain the credibility and the commitment to preserve peace and stability across the Taiwan Strait," he said during the seminar hosted by the Center for Strategic and International Studies (CSIS), a Washington-based think tank.
Campbell noted that doing so would mean conveying the stance that the U.S. engages Taiwan because "we are pro-Taiwan and we are not anti- China."
"It is entirely consistent to have one constructive relationship with China while also seeking a constructive relationship with Taiwan friends," he added.
Meanwhile, the ex-U.S. official, who served as assistant secretary of state for East Asian and Pacific Affairs from 2009 to 2013, said the top priority for the incoming Biden administration is to tackle the COVID-19 pandemic and focus on domestic recovery, as well as engaging more strongly with allies and friends in the Asia- Pacific and Europe.
"The biggest and most important task ahead for the Biden administration is to build a bridge, a common language between European and Asian friends," he said, adding that Taiwan has a role to play in such dialogue.
Aside from reassuring U.S. commitment toward Taiwan under the Taiwan Relations Act (TRA) and the Six Assurances to provide arms to help defend itself, Biden should also expand engagement between the U.S. and Taiwan in areas such as economic, trade, education and people-to-people ties, he said.
The seminar in which Campbell spoke was titled "Taiwan and the Next U.S. Administration: New Potentials and Opportunities for U.S.-Taiwan Relations."
Asked to give advice to the incoming U.S. administration in terms of Washington-Beijing-Taipei relations, Bonnie Glaser, director of CSIS's China Power Project, said the Biden government can take three steps -- a public statement, a policy action and a private message.
Biden could issue an early statement to assure Taiwan about U.S. commitment under the TRA. This statement would assure all parties involved that the U.S.' long-standing policy has not changed and that Washington has strong interest in preserving stability across the Taiwan Strait, she said.
In terms of policy action, the U.S. should resume the TIFA framework with Taiwan, the top-level economic and trade talk platform between the two sides, that has not being held during the entire Donald Trump administration, to provide an opportunity to talk about bilateral trade issues, and "maybe even begin to write the chapters of what could eventually become a bilateral trade agreement between the U.S. and Taiwan," she suggested.
Last but not least, Biden should send a private message to China "to signal to Beijing that the onus is on China to lower the temperature in issues pertaining to Taiwan."
The message was basically telling Beijing that "the ball is in your court, you need to stop operating your Air Force and Navy so close to Taiwan, engaging in this harassment and intimidating tactics," she said.
If Beijing responds positively to the message, then the U.S. can try to find ways to create a more predictable relationship between the U.S., China and Taiwan, according to Glaser.