Human rights groups mark third anniversary of Taiwan activist's arrest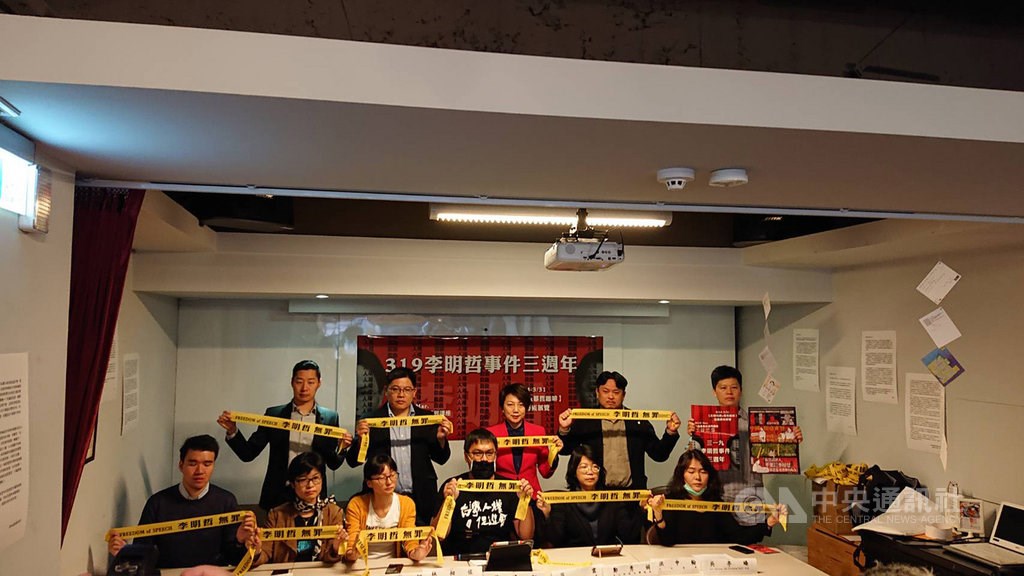 Taipei, March 19 (CNA) Human rights groups in Taiwan marked the third anniversary of Lee Ming-che's (李明哲) arrest in China Thursday, calling for people to remember the jailed activist and urging China to release him.
Lee, a staff member at Wenshan Community College in Taipei, was arrested March 19, 2017 on a visit to China's Guangdong Province.
He was accused of using online discussion groups to disseminate information and articles attacking the Chinese government, and was sentenced to five years in prison in November 2017 for "subversion of state power."
He has since been jailed at Chishan Prison in Hunan Province, with the exception of a brief transfer to Yencheng Prison in Hebei Province in October 2018.
At a press conference in Taipei, a coalition of human rights groups called for his release and urged the Taiwanese people not to forget him.
A series of lectures on what Taiwan can do regarding Lee's situation and an exhibition displaying people's letters to him will be held in the coming two weeks, the groups said.
Wu Ting-chen (吳亭臻), an organizer of the exhibition, said she hoped the events will spur people to care more about human rights and freedoms.
"There could always be a next Lee Ming-che," Wu said.
Legislator Freddy Lim (林昶佐) voiced his concern about the condition of China's jails at the press conference, saying that the sanitary standards and prisoners' human rights there are especially worrying now as China deals with the COVID-19 pandemic.
"We believe that Lee is innocent and should be released, but at the very least, his current situation in jail should be made transparent so that his family can know," Lim said.
Lee has been barred from sending letters or making phone calls since his arrest three years ago, according to Chiu I-ling (邱伊翎), secretary-general of Amnesty International Taiwan.
This treatment violates Chinese law regarding the basic rights of prisoners, as well as the United Nations Standard Minimum Rules for the Treatment of Prisoners, Chiu noted.
In a separate press conference held the previous morning at the Legislative Yuan, Lee's wife, Lee Ching-yu (李凈瑜), pleaded with the Chinese government to allow her husband to call her.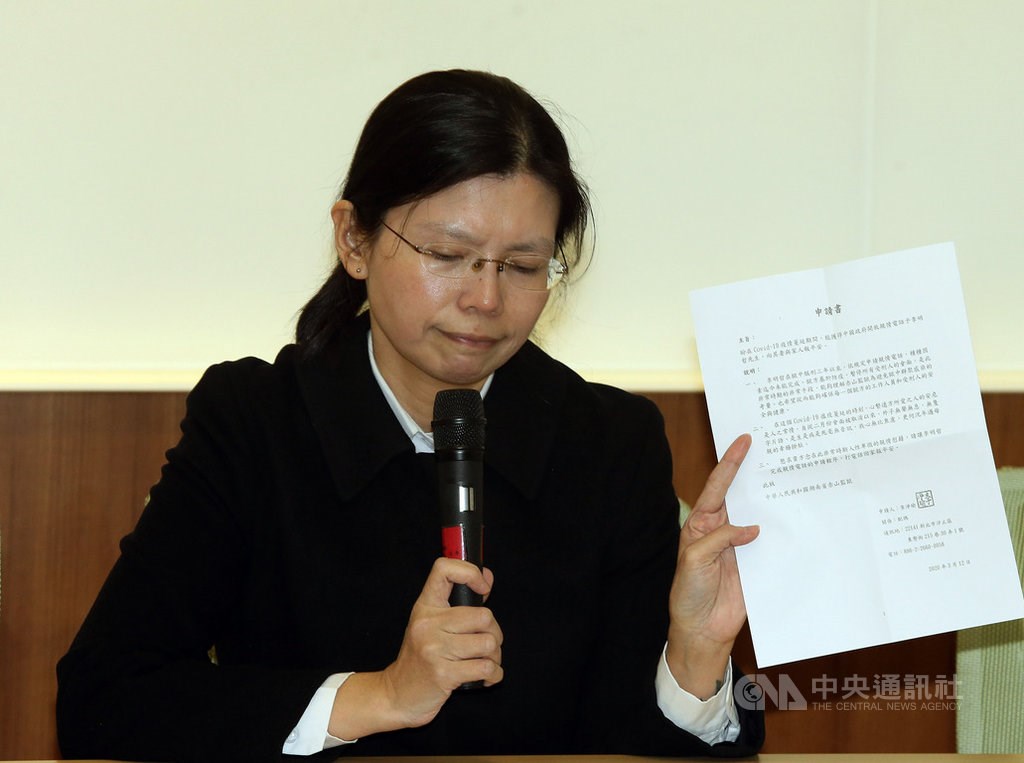 In the past three years, her husband has been barred from sending letters or making the monthly phone call normally allowed for prisoners, Lee said, so she is only able to know how he is doing through monthly visits to the prison.
Due to the COVID-19 outbreak, however, her scheduled visit to the prison in February was canceled and she has not received any information about her husband's condition since, Lee said.
This lack of information has caused her extreme worry, so she has sent an application for a phone call to Chishan Prison through the Mainland Affairs Council (MAC), Lee said.
"As long as I can hear him say 'I am still alive,' I will be reassured and contented," Lee said, pleading for the "powerful Chinese government to grant her this kindness."
In a statement released that afternoon, the MAC said it will use existing communication channels to urge the prison to respond to Lee's request and it called on China to pay attention to epidemic prevention measures in its prisons.