CORONAVIRUS
/
CAL charter flight leaves for Wuhan to bring Taiwanese home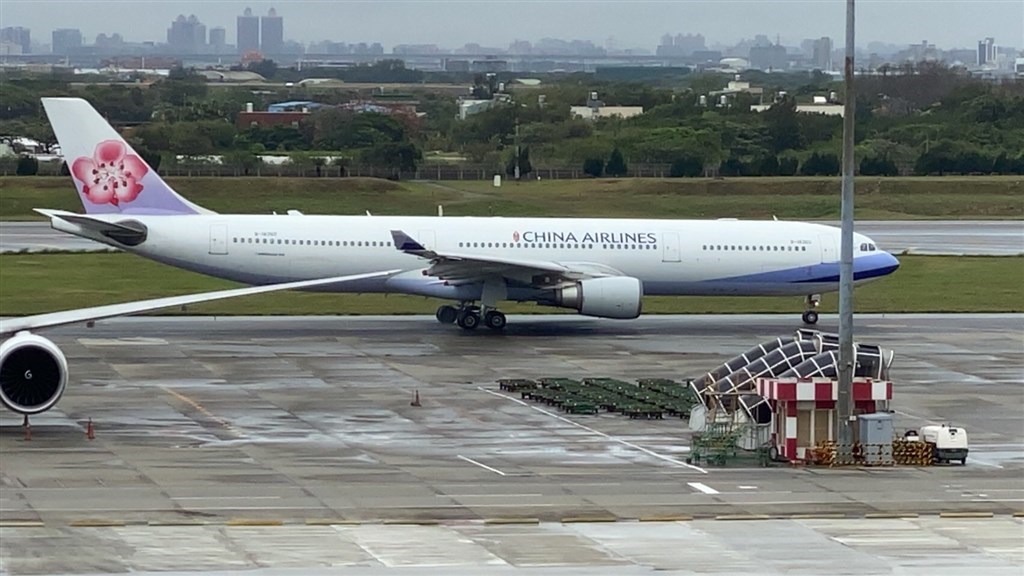 Taipei, March 10 (CNA) A charter flight operated by China Airlines (CAL), a leading carrier in Taiwan, left Taoyuan Airport Tuesday afternoon and is scheduled to bring home, later the same day, more than 200 Taiwan nationals stranded in China's Hubei Province since the outbreak of the coronavirus disease 2019 (COVID-19).
The charter flight carrying four physicians and nine nurses will give priority to vulnerable groups, and passengers must receive a check-up, not have a fever and test negative for the virus before being allowed on the plane, according to Minister of Health and Welfare Chen Shih-chung (陳時中).
In addition to the 13 medical professionals, the CAL charter flight is equipped with first-aid kits and medication to meet the potentially urgent needs of passengers, including seniors, the infirm, pregnant women, children and students, Chen said.
In addition to the CAL charter, another one operated by Shanghai-based China Eastern Airlines will join the evacuation operation to transport more than 400 Taiwanese nationals back to Taiwan on Tuesday and Wednesday, according to Chen.
The CAL charter flight is scheduled to take off from Wuhan at 5 p.m. Tuesday and arrive at Taiwan Taoyuan International Airport at around 8:15 p.m. while the China Eastern Airlines charter is set to depart from Wuhan at 9 p.m. Tuesday and arrive at Taoyuan airport at 12:30 a.m. Wednesday, according to sources familiar with the matter.
This is the second round of charter flights to evacuate Taiwanese stranded in Hubei since a flight by China Eastern Airlines brought 247 passengers back to Taiwan on the night of Feb. 3.
Two charters have been arranged to bring more than 400 people home this time because Taiwan now has more quarantine facilities in place that can accommodate 1,500 people, Chen explained.
After the flights arrive at Taoyuan Airport, the passengers will be sent for a check-up to determine if they have any symptoms of COVID-19, Chen said.
Following the preliminary health check, they will then be escorted to three undisclosed quarantine locations, where they will stay for 14 days, he said.
For the charter flight, CAL will use an A330-300 aircraft, which has a capacity of 307 passengers.
Meanwhile, Kuomintang Legislator Wang Yu-min (王育敏), who is also acting director-general of the party's Cultural and Communications Committee, said Tuesday that after the latest evacuation effort, there will still be about 600 Taiwanese stranded in Wuhan.
Nonetheless, the agreement reached by Taiwan and China to jointly offer the evacuation charter flights was a good start, Wang said, adding that he hoped they would continue their systematic efforts to evacuate the remaining Taiwanese in Wuhan.
View All