Taiwan urged to be more vocal in support of China-oppressed minorities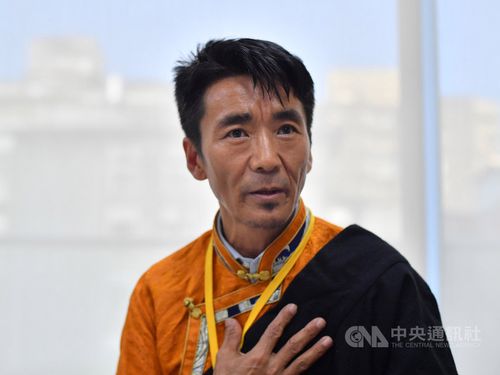 Taipei, March 12 (CNA) Human rights activists from Uyghur and Tibet on Tuesday urged the Taiwanese government to engage more in public conversation about their struggle and offer tangible programs to support their democratic efforts.
Taiwan's experience in building a democratic society has become a model for activists in China, and it should capitalize on that to encourage more discussions about minorities that are also threatened by China, the activists told CNA.
"The political threats that Uyghurs and the Taiwanese people are facing are similar, (though) different in nature," said Nury Turkel, chairman of the Uyghur Human Rights Project. "We are facing an existential threat, but you are facing a territorial threat."
Turkel, who was attending a regional forum in Taipei on religious freedom, said he hoped the Taiwanese government would invest more time and energy into learning from Uyghur's struggle and would become more aware of China's conspiracy to control Taiwan.
"The soft power China is extending around the world can be a dangerous proposition in the long term," he said, adding that he hoped to see more policy forums and academic support in Taiwan for the Uyghur issue.
Rushan Abbas, director of Campaign for Uyghurs, said she was shocked when she realized during a visit to Taiwan in 2017 that there was very little knowledge about her people's suffering.
"It's really important for us to raise awareness among the Taiwanese people," she said.
In a separate interview with CNA, two Tibetan activists both said they see Taiwan as a democratic beacon in the Chinese-speaking community and hope to revitalize their culture based on the Taiwan model.
Dawa Tsering (達瓦才仁), chairman of the Taipei-based Tibet Religious Foundation of His Holiness the Dalai Lama and envoy of the Central Tibetan Administration in Taiwan, said that through the circulation of relevant information, more people can learn about Tibet and build momentum to facilitate democratic movements in China.
"Taiwan has published lots of books about the Dalai Lama," he said. "There might not be many readers interested in those books here, but there are a lot in China."
Tashi Tsering (札西慈仁), chairman of the Human Rights Network for Tibet and Taiwan, suggested that the Taiwan government expand its Chinese language study program for Tibetans, which is currently limited to 15 students a year, and provide them with more financial support.
If more Tibetans can speak Chinese, the efforts to spread the word of freedom in China will become more effective, said Tashi Tsering, who has been living in Taiwan for more than two decades and is fluent in Chinese.