Ex-President Lee concerned about China 'incentives' for Taiwanese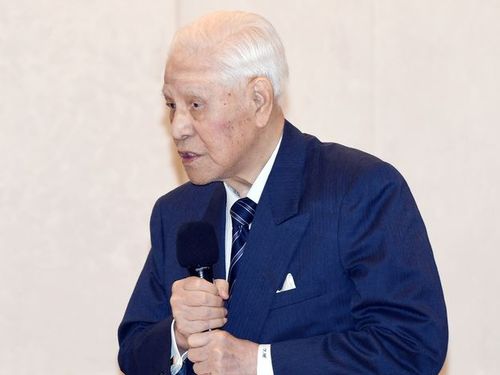 Taipei, March 10 (CNA) Former President Lee Teng-hui (李登輝) voiced concern regarding the economic incentives China recently announced for Taiwanese businesses and individuals, which he said seek to poach Taiwanese talent and undermine the competitiveness of the country.
Speaking at a Taiwan United Nations Alliance meeting, Lee said that not only has China been cultivating pro-unification elements to disrupt the peace in Taiwan, it has also been promoting what he called conciliatory policies to target the hearts and minds of the Taiwanese people.
The former president urged Taiwan to face these pressing issues with conviction in its democratic values and love for the country.
Lee said the government should work to better promote Taiwan on the international stage, so the world can see that the people of Taiwan have both the ability and the desire to take part in international organizations and causes.
He strongly opposed the idea of accepting China's efforts to minimize Taiwan's international space.
The 96-year old recently voiced his support for an initiative to hold a referendum in April 2019 on Taiwan independence.
Lee said that should the referendum pass, Taiwan would be able to establish itself as a "normal country" and join international organizations under the name Taiwan.
Currently, Taiwan is formally known as the Republic of China to the rest of the world, and is barred from taking part in most international institutions including most notably the United Nations.
However, China has repeatedly said it would not tolerate the independence of Taiwan and changing the name of the country to one that does not include the word "China" is unlikely to change how Beijing feels about Taiwan's connection to the mainland. As a result, China's attitude toward Taiwan will continue to exert an important influence on the future of the nation.