China ignores Taiwan's requests on detained activist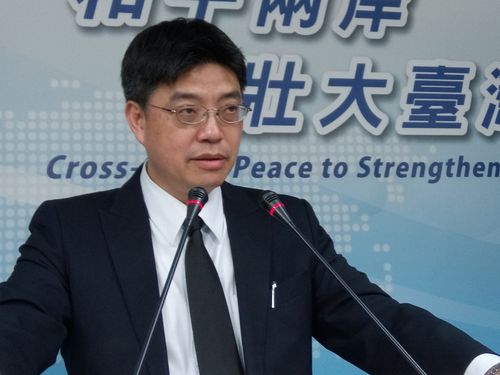 Taipei, April 6 (CNA) Taiwan's Straits Exchange Foundation (SEF) has sent five messages to China requesting China's approval for family members of detained human rights and pro-democracy activist Lee Ming-che (李明哲) to visit him in China, but has received no response from its Chinese counterpart, a senior mainland affairs official said on Thursday.
Lee, a former Democratic Progressive Party worker and a staff member at Wenshan Community College in Taipei, was detained by China after entering China via Macao on March 19. His wife and several NGO leaders have urged China to release him or at least to disclose where he is being held.
Mainland Affairs Council (MAC) Deputy Minister Chiu Chui-cheng (邱垂正) expressed "strong dissatisfaction" with the failure of the Association for Relations Across the Taiwan Straits (ARATS), which deals with SEF, to respond either to SEF or Lee's family.
With little more than Beijing's brief statement that Lee has been detained on suspicion of endangering national security, Lee's wife, Lee Ching-yu (李凈瑜) said on Tuesday "I cannot wait any longer and have decided to go myself," taking an EVA Air flight to Beijing on April 10.
SEF has said a staff member will accompany her to Beijing, but ARATS has not responded to SEF's message detailing this arrangement.
Chiu said only by making public all the facts in Lee's arrest can Beijing hope to dispel Taiwanese people's distrust of the Chinese government.
"Delaying will only lead to greater Taiwanese anger and allow things to deteriorate further -- a result no one wishes to see," Chiu said.
On the other hand, he urged the Taiwanese public to "give the government some room" in handling this issue so as to ensure the detainee is safe and not to create "unnecessary obstacles."
Chiu urged the public to "understand" why the government is unable to make public details of its "rescue plan."