China's goodwill key to Taiwan's ICAO bid: KMT caucus whip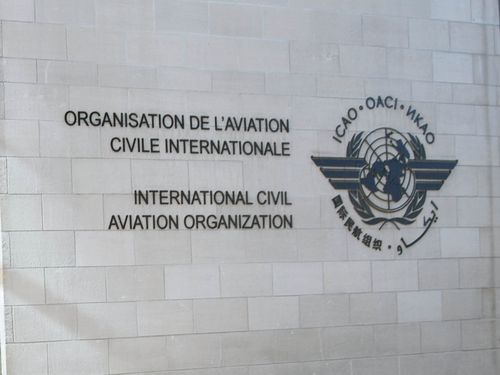 Taipei, Sept. 14 (CNA) China's goodwill is key to Taiwan's bid to participate in the International Civil Aviation Organization (ICAO), and U.S. backing alone is not enough to push for the bid, an opposition Kuomintang (KMT) legislative caucus whip said Wednesday.
It is necessary for Taiwan to take part in the ICAO, a U.N. specialized agency, said KMT lawmaker Liao Kuo-tung (廖國棟). He added that only having the support of the United States is not enough, because China also plays an influential role in the organization.
Liao's remarks came one day after Foreign Minister David Lee (李大維) said he is optimistic about Taiwan's participation in this year's ICAO assembly and that the U.S. has been helping with the issue.
Liao said that the KMT has been making efforts for several years to improve cross-Taiwan Strait relations, which he described as the main factor in Taiwan's participation in the ICAO assembly in 2013.
Noting that this year's assembly will kick off later this month and that Taiwan has not received an invitation, Liao cast doubt over whether Taiwan will receive an invitation in the coming days.
He stressed that Taiwan was able to attend the previous ICAO assembly because China extended a high level of goodwill at that time.
Meanwhile, Su Chiao-hui (蘇巧慧) of the ruling Democratic Progressive Party urged the government to make greater efforts to improve Taiwan's international space while seeking to maintain relations with China and the United States at the same time.
In response to questions on Taiwan's ICAO bid at a regular news briefing in Beijing Wednesday, Ma Xiaoguang (馬曉光), spokesman of the Taiwan Affairs Office under China's State Council, reiterated Beijing's stance that the "one China" policy is the prerequisite for Taiwan's participation in international organizations.
The authorities in Taiwan are reluctant to accept the "1992 consensus" as the political foundation for the development of cross-strait relations, leading to China's suspension of the cross-strait communication mechanism, so that "related issues cannot be addressed," Ma said.
In Washington, Li Kexin (李克新), a senior official at China's embassy in the U.S., said that China has a consistent stance on Taiwan's participation in international organizations, which is that any participation must be based on the "one China" policy.
But he added that "we are very concerned about" the welfare of the Taiwanese people. In terms of international aviation, "we have many channels of communication to help the Taiwanese public to obtain information of which they should be aware," he said at a celebration Tuesday for the upcoming Moon Festival.
The session of the ICAO's 39th assembly is set to take place Sept. 27-Oct. 7 at the ICAO's headquarters in Montreal, Canada.
The assembly, the ICAO's sovereign body, meets once every three years to establish worldwide aviation policies for the following three years. The ICAO has 191 members, including China.
In September 2013, then Civil Aeronautics Administration Director-General Shen Chi (沈啟) of Taiwan attended the meeting of the ICAO's 38th assembly as a special guest of then-ICAO Council President Roberto Kobeh Gonzalez, under the designation Chinese Taipei -- the name Taiwan often has to use when taking part in international events.
Before Shen's participation in 2013, the last time Taiwan attended an ICAO general assembly was in 1971, when it participated under the name Republic of China, just months before it lost its seat at the United Nations to Beijing.
Cross-strait relations have cooled since President Tsai Ing-wen (蔡英文) took office May 20, due mainly to China's insistence that the "1992 consensus" remains the political foundation for the development of cross-strait exchanges, and the Tsai administration's reluctance to accept that.
The "1992 consensus" refers to a tacit understanding reached between Taiwan -- then under a Kuomintang (KMT) government -- and China in 1992 that there is only one China, with both sides free to interpret what that means.
(By Wang Cheng-chung, Yin Chun-chieh, Rita Cheng and Elaine Hou)ENDITEM/J