COST OF LIVING
/
Cabinet approves draft minimum wage bill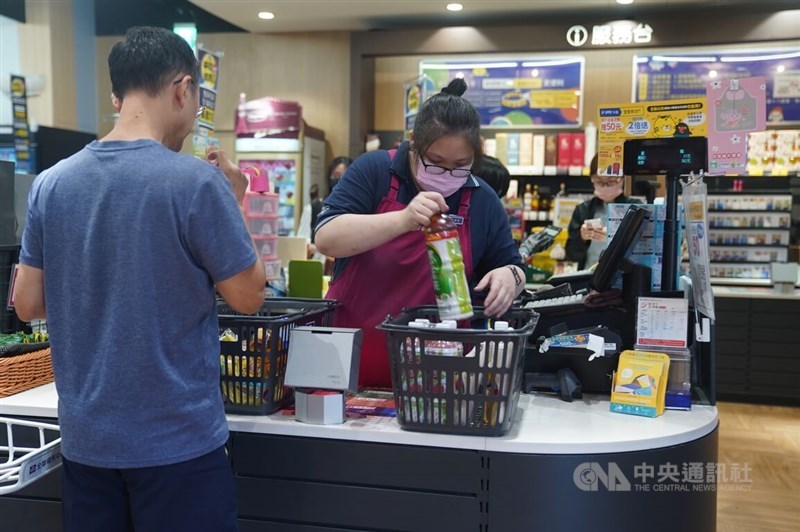 Taipei, Sept. 21 (CNA) Taiwan's Cabinet on Thursday approved a draft national minimum wage bill that proposes using the consumer price index (CPI) as a reference for adjusting minimum pay, and it also plans to fine employers who violate the law.
Under the draft bill proposed by the Ministry of Labor, a review committee will be established to develop a minimum wage adjustment plan.
The committee will comprise representatives of employees, employers, and government, as well as scholars and experts, who will meet in the third quarter of each year to review the minimum wage and recommend possible adjustments, taking into consideration the annual CPI growth.
In addition, the committee will take into account other economic indicators such as the annual growth of labor productivity and average wages, national economic development, national and per capita income, gross domestic product, producer price index, the development of various industries and employment, wages of workers in various industries, family income and expenditure, and minimum living expenses, according to the bill.
Sept. 15: Labor group calls for policies to address low wages, pension reform
Sept. 14: 4.05% hike bringing minimum wage to NT$27,470 approved by Cabinet
Meanwhile, an interdisciplinary research team comprising scholars, experts, and representatives of relevant government agencies will be assembled to report on the effects of minimum wage adjustments on the economy and employment, and their report will be submitted to the review committee in April each year.
The team will also recommend any minimum wage adjustments at least 30 days before the review committee meets, according to the draft bill.
If the draft bill is passed in the Legislature, where it will be sent soon, employers who violate the law will be subject to fines ranging from NT$20,000 (US$623) to NT$1.5 million, their names will be published, and they will be required to get in line with the regulations within a mandated period of time.
Related News
Sept. 13: Average real monthly earnings down 0.67% on reduced bonuses
Sept. 8: KMT's Hou proposes raising Taiwan's minimum monthly wage to NT$33,000
Sept. 6: CPI growth hits 7-month high, topping 2% in August 
Sept. 6: Taiwanese workers unhappy with their largely stagnant salaries: Survey
June 1: Cabinet approves 4% pay raise for public sector workers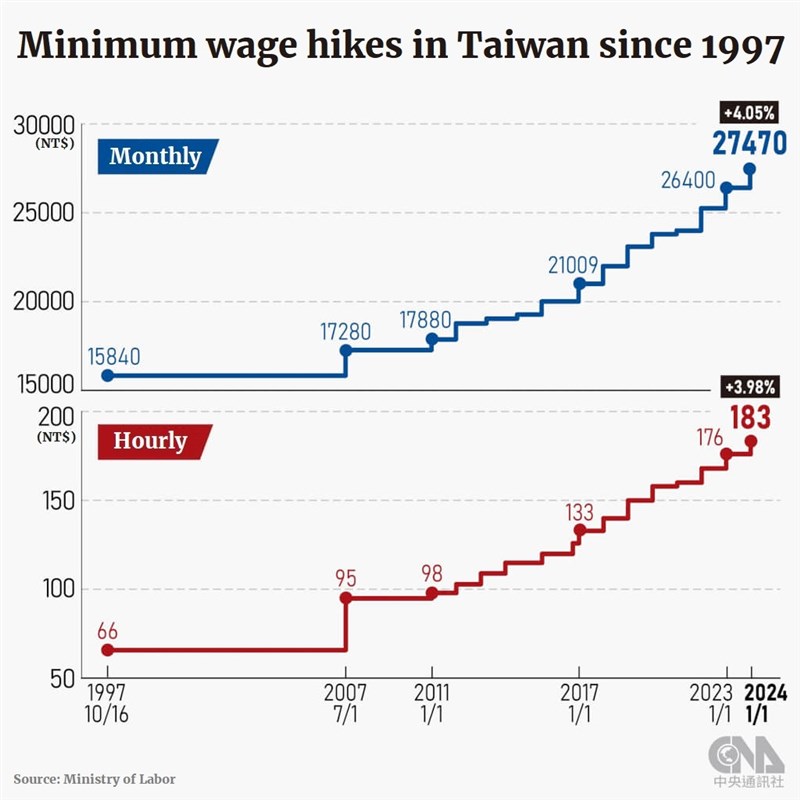 View All