Nvidia to contract TSMC to produce next-generation chips: CEO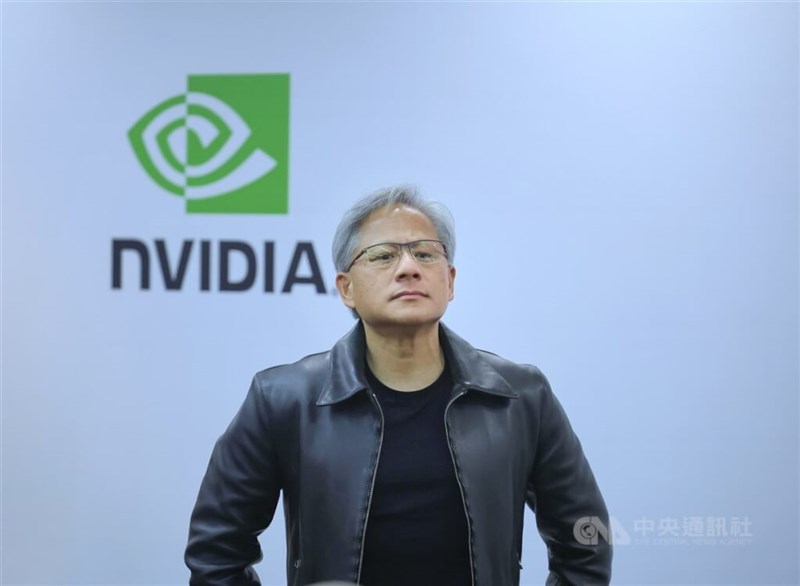 Taipei, June 2 (CNA) U.S.-based graphics processing unit (GPU) designer Nvidia Corp. will continue to use Taiwan Semiconductor Manufacturing Co. (TSMC), the world's largest contract chipmaker, to roll out its next-generation chips.
Speaking with reporters on the sidelines of Computex Taipei on Thursday, Nvidia founder and CEO Jensen Huang (黃仁勳) denied recent media reports that the company plans to shift orders from TSMC to other suppliers for production of its next-generation chips, praising TSMC as a world-class company with "immense capacity and incredible agility" able to quickly satisfy client demand.
The products unveiled by Nvidia this week such as GPUs, central processing units (CPUs), Grace Hopper superchips, and chips used in web connectivity and converters are produced by TSMC and it will continue to place orders with the Taiwanese chipmaker to produce next-generation chips, Huang said.
As Taiwan produces about 90 percent of high-end chips globally, escalating tensions across the Taiwan Strait have raised concerns over possible economic catastrophe if China attacks Taiwan, with U.S. Secretary of State Antony Blinken warning if Taiwan is attacked, the global economy could face devastation.
"When I was here, in all of our supply chain discussions, we feel perfectly safe," Huang said when he was asked whether he is concerned about political risks with the world so heavily dependent on Taiwan for semiconductor supplies.
Every enterprise should consider the resilience and diversification of the supply chain and Nvidia itself has been diversifying through different TSMC fabs and will consider sourcing TSMC's production in the U.S. state of Arizona, Huang said.
TSMC is investing US$40 billion to build two wafer fabs in Arizona: one using the 4 nanometer process and the other using the more advanced 3nm process with mass production scheduled for 2024 and 2026, respectively.
"The process of diversifying in different geographies is an excellent strategy by TSMC," Huang said. "TSMC is now part of Nvidia's diversity and redundancy strategy."
Nvidia completely trusts TSMC's fab operations in Taiwan no matter the yield rates and costs, while it still needs a long time, possibly decades, for the chipmaker's U.S. fabs to build a comprehensive supply chain which cannot be duplicated overnight, he added.
In addition to Arizona, TSMC has also extended its reach to Japan. Commercial production of chips made on the 12nm, 16nm and 22nm processes, as well as of 28nm specialty technology in a fab located in Kumamoto, is slated to begin in 2024.
International media have reported TSMC will build a fab in Germany but the chipmaker has yet to confirm such reports, saying only that its investment in Europe is still being planned.